JEFFERSON CITY — The Missouri Administrative Hearing Commission on Friday issued an order allowing Planned Parenthood to continue performing abortions at its Reproductive Health Services clinic in St. Louis for the foreseeable future.
Commissioner Sreenivasa Rao Dandamudi granted Planned Parenthood's motion for a stay, which will allow abortions to continue at least until he hears the case later this year. The next administrative hearing is scheduled for Aug. 1.
Planned Parenthood "has an active license that shall remain in effect for the pendency of RHS' (Reproductive Health Services') case at the Commission," he wrote.
"We are relieved to have this last-minute reprieve, which means patients can continue accessing safe, legal abortion at Planned Parenthood in St. Louis for the time being," Dr. Colleen McNicholas, a clinic obstetrician/gynecologist, said in a statement. "This has been a week-to-week fight for our patients and every Missourian who needs access to abortion care."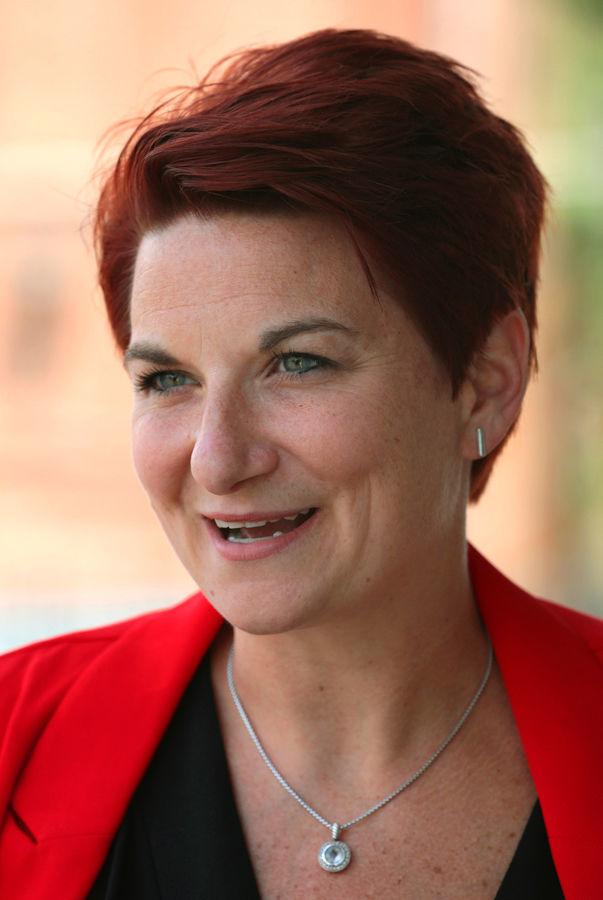 On June 21, the DHSS denied Planned Parenthood's application to continue abortion services at its clinic on Forest Park Avenue, citing a series of deficiencies there.
Dr. Randall Williams, DHSS director, on Friday referred questions about the case to the attorney general's office.
"We're currently reviewing the AHC's decision closely to determine next steps," said Chris Nuelle, spokesman for Attorney General Eric Schmitt, a Republican.
McNicholas said the biggest effects from Friday's decision will be on the St. Louis clinic's patients. During weeks of legal uncertainty, staff employees had to call women each day to tell them whether their appointments would stand.
McNicholas was in the St. Louis clinic Friday when news of the decision was announced to clinic staff.
"There were cheers and even some tears," she said, adding that the decision is "a brief moment of celebration, but now back to work both for our patients and the larger cause."
In a filing earlier this week, Planned Parenthood attorneys argued the hearing commission should order the state to renew the clinic's license.
"Petitioner affirmatively states that its renewal application was complete and that all of the applicable requirements for licensure have been met," attorney Charles W. Hatfield wrote in a complaint filed Monday night. "Nothing in Missouri's statutory or regulatory scheme provides any basis or justification for Respondent's asserted grounds for license denial."
The state filed a brief in response denying the clinic's claim that its action to deny the license was "arbitrary and capricious."
In denying Planned Parenthood's license, Missouri cited inadequately supervised pelvic exams, failed surgical and medication abortions, untimely reporting of those failed procedures and poor communication with a contracted laboratory.
The attorney general's office argued the license denial was justified in part because Planned Parenthood had not made available five physicians whom the state wanted to interview concerning patients who had suffered complications.
"It is not arbitrary or capricious for the Department to request interviews with treating physicians in an investigation," the state said in response to Planned Parenthood's motion. "And it is not arbitrary or capricious for the Department to infer from the noncooperation of RHS and its physicians that they lack satisfactory explanations for their conduct," the state said.
Dandamudi, ruling on behalf of the entire four-member commission, wrote that the DHSS' argument that it had to deny the license because it could not interview the physicians was "unpersuasive."
Because of Missouri law, according to DHSS, "it must deny RHS' application because it cannot determine RHS complied with applicable statutes and regulations without the interviews it seeks. At this point, we find DHSS' position unpersuasive," the commission said.
"Our review of the applicable statutes and rules finds no provision that affirmatively provides an obligation for DHSS to make, or RHS to procure, such interviews," the commission said.
The commission said the DHSS had cited other reasons for denying Planned Parenthood's license, but that the crux of the health department's justification in denying the license relied on the lack of physician interviews.
"The absence of these interviews in itself does not constitute a failure to comply with licensure requirements," the commission said.
If the state ultimately succeeds in ending abortion services at the St. Louis clinic, Missouri would be the first state since the landmark 1973 Roe v. Wade decision, which legalized abortion nationwide, to not have at least one abortion clinic.
Reproductive Health Services is the only clinic providing abortion services in operation in Missouri.
Gov. Mike Parson, a Republican, last month signed a strict anti-abortion law that will ban the procedure at eight weeks of pregnancy, except in medical emergencies. The law takes effect Aug. 28.
Erin Heffernan of the Post-Dispatch contributed to this report.
Get Election 2020 & Politics updates in your inbox!
Keep up on the latest in national and local politics as Election 2020 comes into focus.