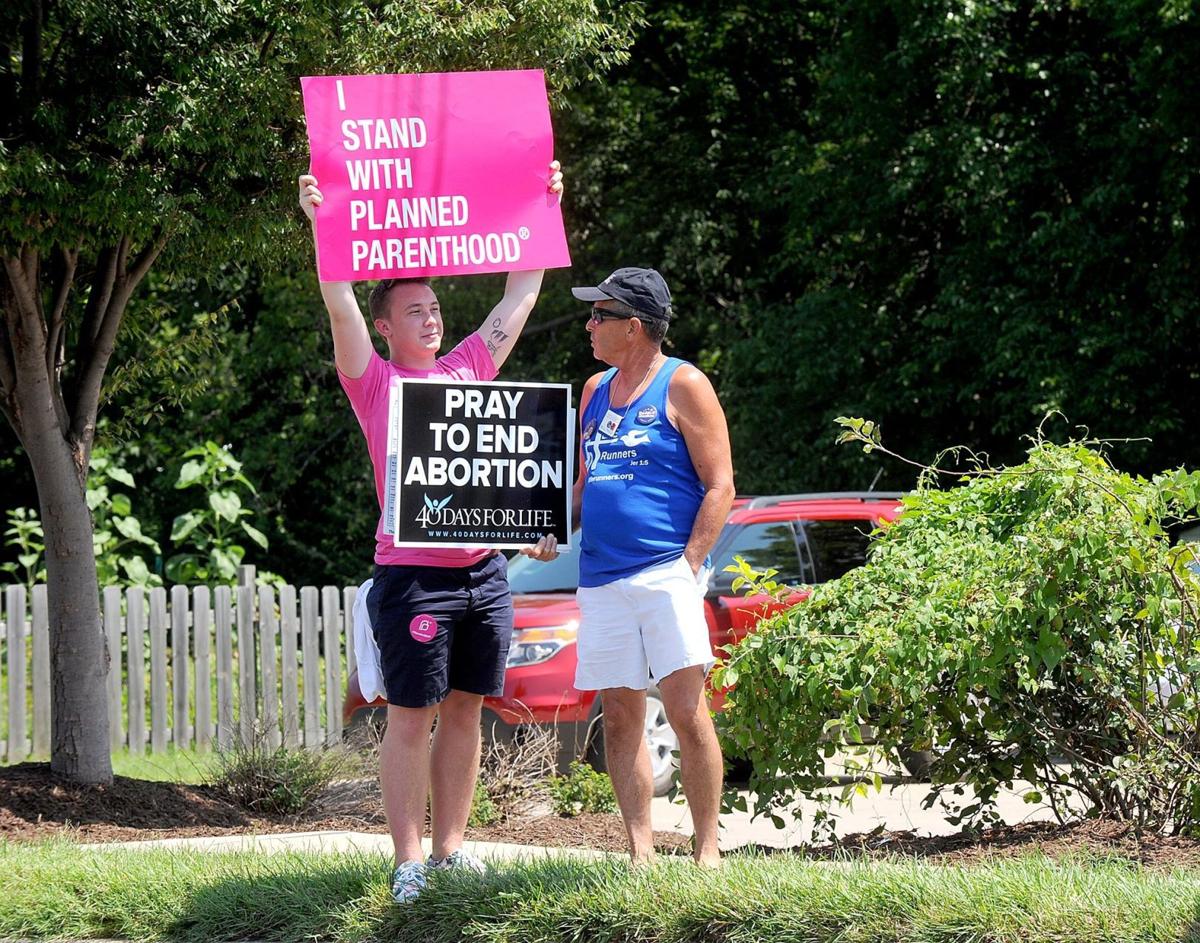 JEFFERSON CITY • Missouri Republican senators moved forward with contempt proceedings against a Planned Parenthood official Thursday.
The Senate Rules, Joint Rules, Resolutions and Ethics Committee voted along party lines 5-2 to advance a resolution that would compel a Planned Parenthood official to appear before the whole Senate. The resolution now moves to the full Senate for debate.
Senate President Pro Tem Ron Richard, R-Joplin, issued a subpoena in November to Mary Kogut, president and CEO of Planned Parenthood of the St. Louis Region and Southwest Missouri. James Miller, owner of Brentwood-based Pathology Services Inc., was also issued a subpoena. He too faces contempt proceedings.
Senators sought from Planned Parenthood six years worth of documents pertaining to fetal tissue and other information about Planned Parenthood operations. Miller was supposed to testify before the interim Senate Sanctity of Life Committee in December but didn't.
On Dec. 23, after the two hadn't complied with the subpoena, state Sen. Kurt Schaefer, R-Columbia and committee chairman, recommended that the Senate interim committee move forward with contempt proceedings against Miller and Kogut.
If the full Senate approves the resolutions, Kogut and Miller could be forced to appear before the full Senate to explain themselves.
Chuck Hatfield, attorney for Planned Parenthood, says the organization already has explained itself. He said the Senate hasn't listened.
After the initial subpoena in November, Hatfield's firm sent a letter on Dec. 4 to Richard outlining the group's objections. The letter said that the subpoena was overly broad, onerous and would violate patient privacy laws.
"We heard nothing from them — no phone call, no letter," Hatfield said. "Instead, on Dec. 23, they issued a report initiating contempt proceedings."
According to a timeline from Hatfield, through February and March, Senate lawyers and Planned Parenthood representatives exchanged more calls and letters. Planned Parenthood again outlined its concerns.
On March 15, a Senate lawyer, Todd Scott, said in a letter that Planned Parenthood wouldn't have to include personally identifiable patient information such as names and addresses.
"Federal law covers more than just names and addresses," Hatfield said. Federal HIPAA law covers 18 identifiers including Social Security numbers and medical record numbers, Hatfield said.
The group has other objections. For example, the committee seeks records of when ambulances went to Planned Parenthood's St. Louis location, which doesn't have anything to do with fetal tissue, Hatfield said.
On March 30, Schaefer filed his resolutions that would compel Kogut and Miller to appear before the Senate. At the Senate hearing Tuesday, Schaefer said he sought to assert Senate authority in the face of intransigence on the part of Planned Parenthood.
"If we don't have ability to issue subpoenas and actually enforce them, that is a severe disability to the Legislature to actually do its job," Schaefer said.
Both sides have accused the other of being uncooperative.
If Miller and Kogut are found in contempt, they could face 10 days in jail, a $300 fine or both.
Republican lawmakers began investigating Planned Parenthood this summer after videos were released elsewhere alleging the abortion and health care provider sold fetal tissue. Planned Parenthood has denied these allegations, and Attorney General Chris Koster, a Democrat running for governor this year, found no evidence of wrongdoing in Missouri.
Schaefer's resolutions are Senate Resolution 1793 and 1794.