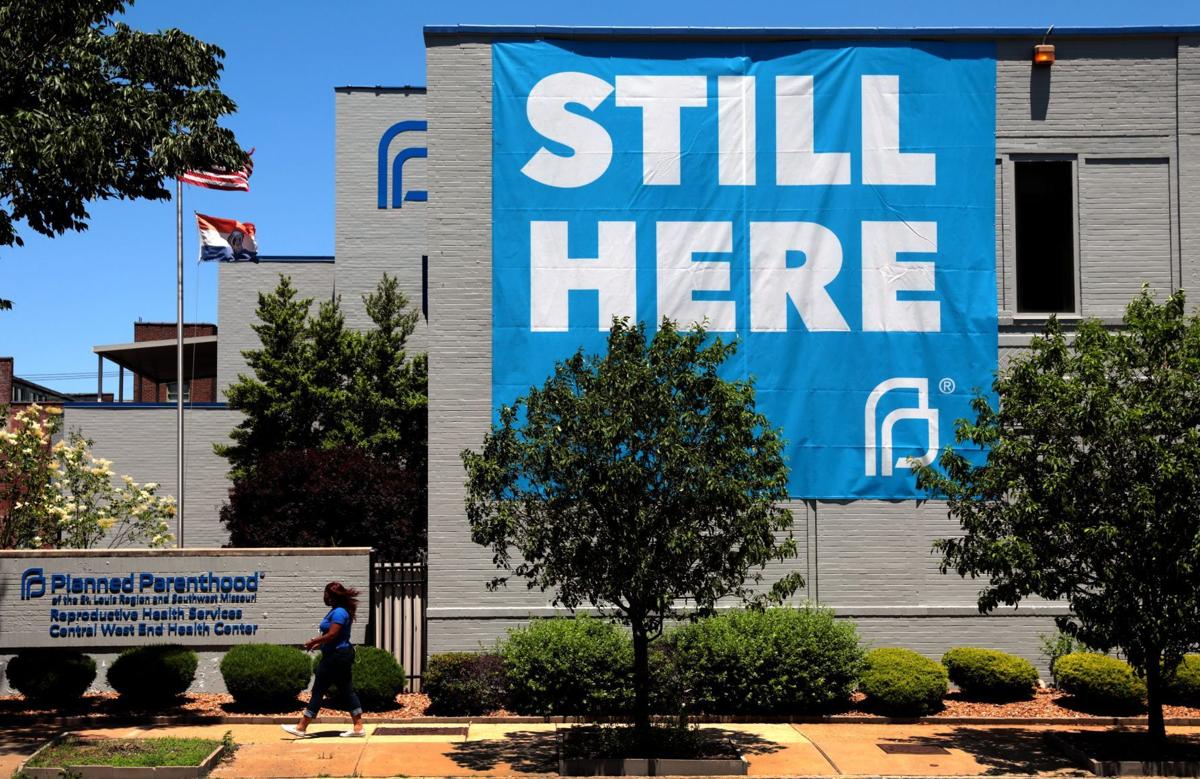 JEFFERSON CITY — Planned Parenthood officials in Missouri on Wednesday urged the Biden administration to take action against new state regulations the organization said could threaten its status as a Medicaid provider.
The call came the same day the emergency regulation took effect. The rule requires violations of laws or regulations at abortion facilities to be referred to state Medicaid officials, potentially paving the way to remove Planned Parenthood from the Medicaid program, which is mostly funded with federal dollars.
The organization operates 12 clinics in Missouri, but only one location, in St. Louis, performs abortions. Federal law already bars funding for abortions except in cases of rape, incest or when the mother's life is in danger. Planned Parenthood also offers sexually transmitted infections testing and treatment, annual exams, birth control and cancer screenings.
"It is important to remember that CMS (the Centers for Medicare and Medicaid Services) under the Biden administration is the regulator and enforcer of this federally funded program," Yamelsie Rodríguez, president and CEO of Planned Parenthood of the St. Louis Region and Southwest Missouri, said in a virtual news conference.
"We call today on the Biden administration to protect every qualified Medicaid provider, including Planned Parenthood," she said.
The Centers for Medicare and Medicaid Services did not respond to a request for comment on Wednesday.
"We know the Obama administration affirmatively stated it was not legal for a state to eliminate a single provider based on the sole reason that they provide abortion care," McNicholas said. "And so we are gonna go back and demand that those — those same folks at CMS and the Biden administration will again reassess this in that context, and will … help to clarify that in fact this isn't a process that they will let stand."
During a July state Senate hearing, Jennifer Tidball, then-acting director of the Department of Social Services, and Robert Knodell, then-acting director of the Department of Health and Senior Services, told senators the departments were devising new regulations that could work to block funding for providers found out of compliance with state standards.
The rule would allow the DHSS, which inspects abortion facilities, to share information with DSS, which would then be able to "potentially sanction Medicaid providers based on the information that was shared by Health and Senior Services," Tidball told the committee.
"We are always prepared for them to show up and do an inspection," McNicholas said. "What is different or what may spark them to come more frequently or sooner than planned is that now they want — they may want to reach this secondary goal of using the inspection to eliminate Planned Parenthood."
Michelle Trupiano, executive director of the Missouri Family Health Council, said removal of Planned Parenthood as a Medicaid provider would create a ripple effect for providers across the state.
"The implication of this rule is that it would impact every safety-net provider," she said. "If services are eliminated at certain providers it just makes it confusing on where patients can access the care that they need, whether or not their care will be covered and where they can go for care."