Cori Bush's historic victory in unseating U.S. Rep. William Lacy Clay and toppling a 52-year political dynasty may have been the result of a "perfect storm," St. Louis University political analyst Ken Warren says.
A registered nurse who jumped into politics after the 2014 police killing of Michael Brown, Bush's campaign was primed by the racial inequities exposed by the COVID-19 pandemic, along with the protests after the police killing of George Floyd.
As a Black, working-class mother of two who has been active in protests in recent years, Bush could easily relate to constituents in the majority Black, overwhelmingly Democratic district.
"I think it was the perfect storm," Warren said. "The political climate was just right for her, and Lacy Clay was not the leader of the moment. People couldn't relate to Lacy Clay like they could relate to her."
And relatively little remained of the once-formidable St. Louis political machine that Clay's father, Bill Clay, had built since first being elected to Congress in 1968, said Warren, who wrote a biography of the elder Clay. Bill Clay built a political organization deeply entrenched in majority-Black areas of St. Louis and St. Louis County that influenced local politics and locked the Clay family's position in office. He held the seat for three decades before his son filled it. 
Ironically, Warren noted, the elder Clay was an activist candidate who met the moment. As a St. Louis alderman, Bill Clay was arrested and jailed in 1963 for nearly four months for protesting discriminatory hiring practices of a St. Louis bank.
Warren acknowledges that he, himself, was part of conventional political wisdom that backed the wrong candidate ahead of Tuesday's primary. He predicted Bush had no chance of beating Clay, after she had lost to him by a 20-point margin in 2018, he said. About 93% of incumbent U.S. representatives win reelection, he said.
Bush's first challenge to Clay in 2018 drew the attention of progressive groups tied to Vermont Sen. Bernie Sanders, who linked her to campaign organizers and an appearance in a popular 2019 Netflix documentary alongside Rep. Alexandria Ocasio-Cortez, D-N.Y. The documentary spread Bush's name and message. That drew in hundreds of thousands of dollars in campaign donations, allowing Bush to outspend Clay on television advertisements.
The ads made the race more competitive, and more combative, as Clay issued several mailers attacking Bush's background, her financial struggles and her support from activists who want to boycott Israel. Bush criticized Clay for taking in contributions from corporations and accused him of being disconnected from his district.
But campaign cash and attack ads mean relatively little to voters, who decide based on their gut reactions to candidates, Warren said. He noted that Bush beat Clay by a 3-point margin.
"It's not a big message that the district doesn't like him," Warren said. "The message is that they preferred her a little more than they preferred him, and for whatever reasons that are frequently not easy to measure."
Ferguson roots
Ferguson activists who met Bush at protests in 2014 say her win was ultimately the result of years of grassroots work. Experiences in Ferguson, they all say, compelled them to take on uphill political battles again and again.
That includes Missouri Rep. Rasheen Aldridge, and his predecessor, Bruce Franks, who in 2016 both challenged another St. Louis political dynasty and won. Franks unseated Penny Hubbard to win election to the Missouri Legislature, and Aldridge unseated Hubbard's husband, Rodney, in the race for 5th Ward Democratic committeeman.
"It was just a matter of time," said Aldridge, D-St. Louis. "Cori has always had that passion, that fire, that drive. I know Missouri is sometimes slow to change, but she's broken that glass ceiling with a lot of work over the last years to show that change is possible."
Ferguson Councilwoman Fran Griffin met Bush in the Ferguson protests in 2014. Last year, Griffin unseated longtime incumbent Councilman Keith Kallstrom to win her seat on the council.
"It became very clear to both of us at that point in time that we had to take protest to a different level," Griffin said.
"Now we have people on the ground all the way up to the federal level that understand the people in our community. Cori winning tied that last portion up — now we have a voice on a larger platform to really talk about the injustice, to try to create change not just for Ferguson, not just in the state of Missouri but for people around the country."
Toppling a giant
Bush and Clay were both largely progressive Black candidates in a majority Black district, Warren said, and it came down to campaign messaging about the type of candidate they were. 
"He's faced such little competition, including Cori Bush in 2018 ... so he probably wasn't ready for this," Warren said. "She was. She knew that in order to topple, essentially, a giant, that she had to really do everything possible to maximize her vote potential."
Bush advocated for universal health care and defunding police departments, along with free public education and raising the minimum wage.
Bush, who has spoken openly about being evicted and failing to pay taxes, has said her background as a single mother of two children connects her to working families in the district. She has promised to continue participating in street protests as a sitting member of Congress.
Clay, long a solid vote for Democratic policies, had touted his support for Sen. Bernie Sanders' Medicare for All plan, Ocasio-Cortez's Green New Deal, and for impeaching President Donald Trump — all positions that put him left of other centrist Democrats like House Speaker Nancy Pelosi.
Clay has also pointed to to his votes for tightening gun control, protecting abortion rights, and expanding health care, as well as his role in bringing the multimillion-dollar National Geospatial-Intelligence Agency campus to north St. Louis.
Clay, in a tweet Wednesday, congratulated Bush on her win: "This seat belongs to the people of Missouri's 1st Congressional District and I respect their decision. It has been my honor and privilege to represent those who supported me and all others. I am forever grateful for the opportunity to serve."
Photos: Cori Bush shocks Clay in primary, sets sights on Washington
After historic win, Cori Bush sets sights on Congress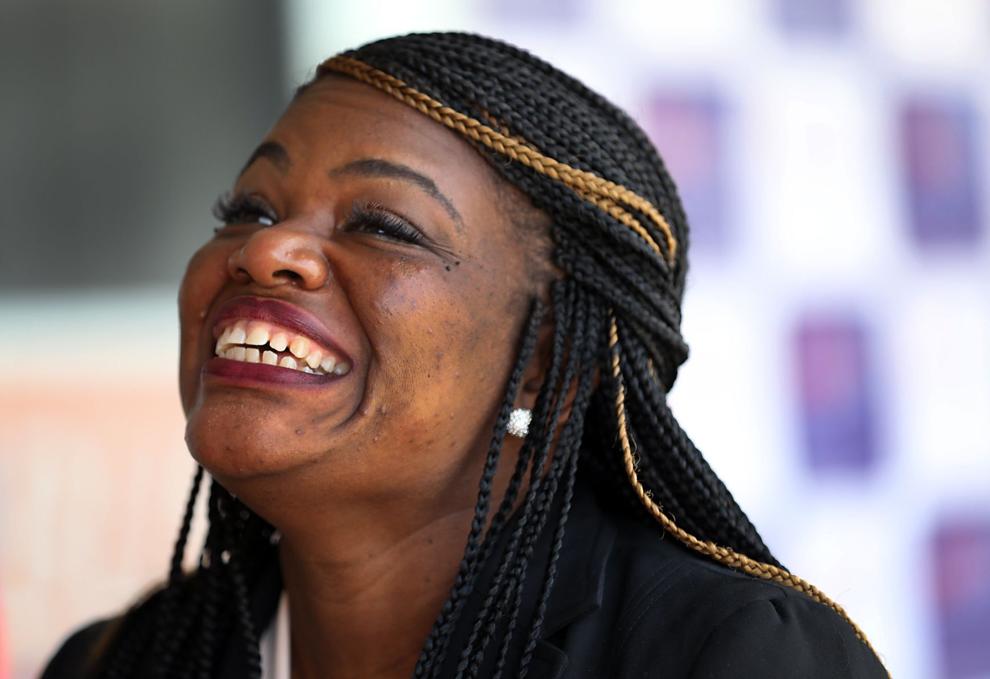 After historic win, Cori Bush sets sights on Congress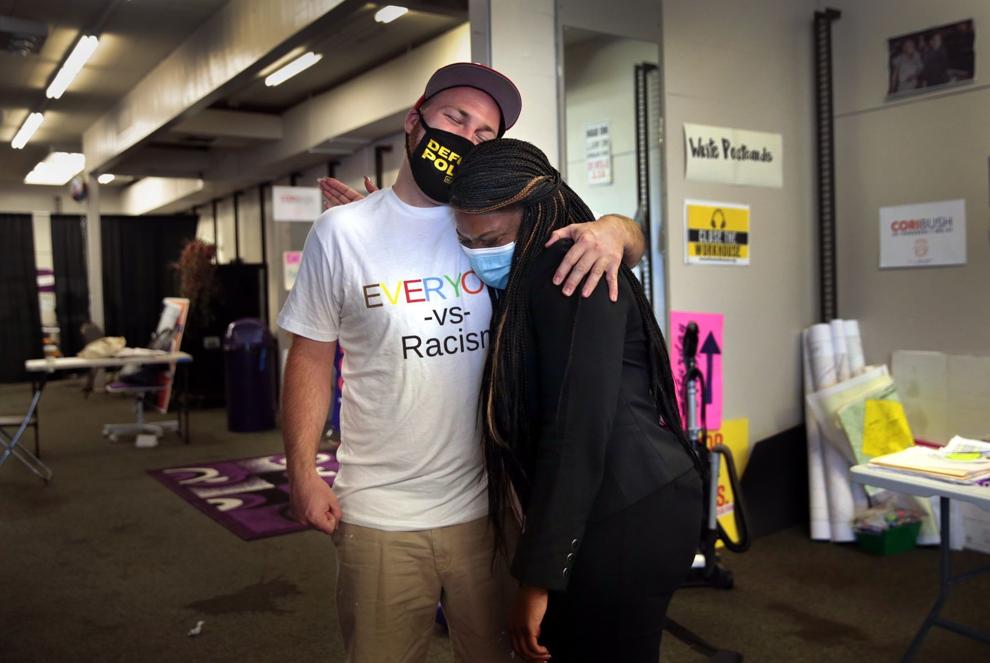 After historic win, Cori Bush sets sights on Congress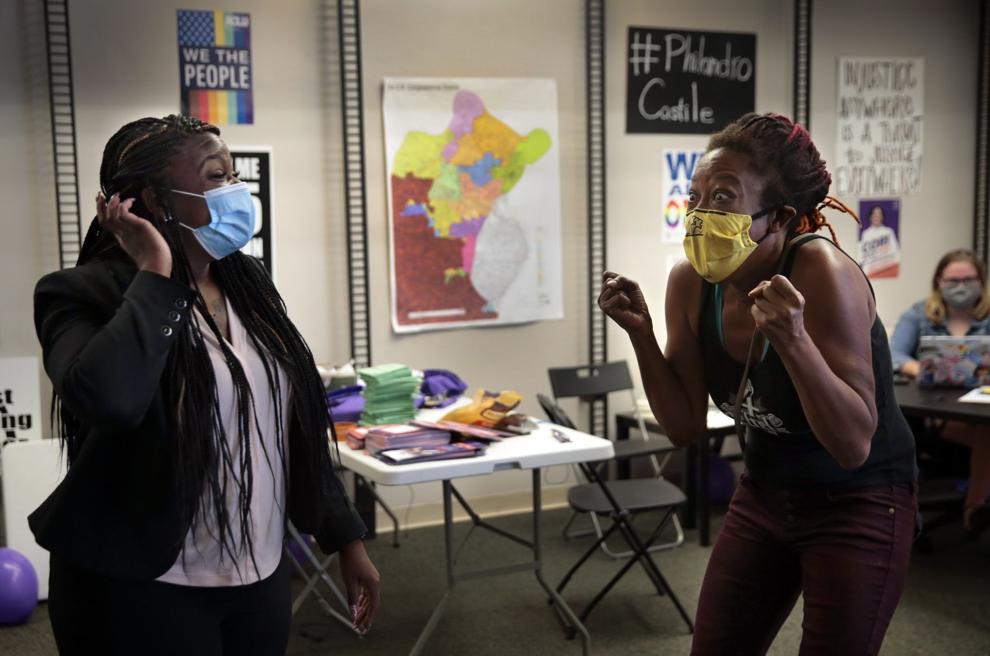 After historic win, Cori Bush sets sights on Congress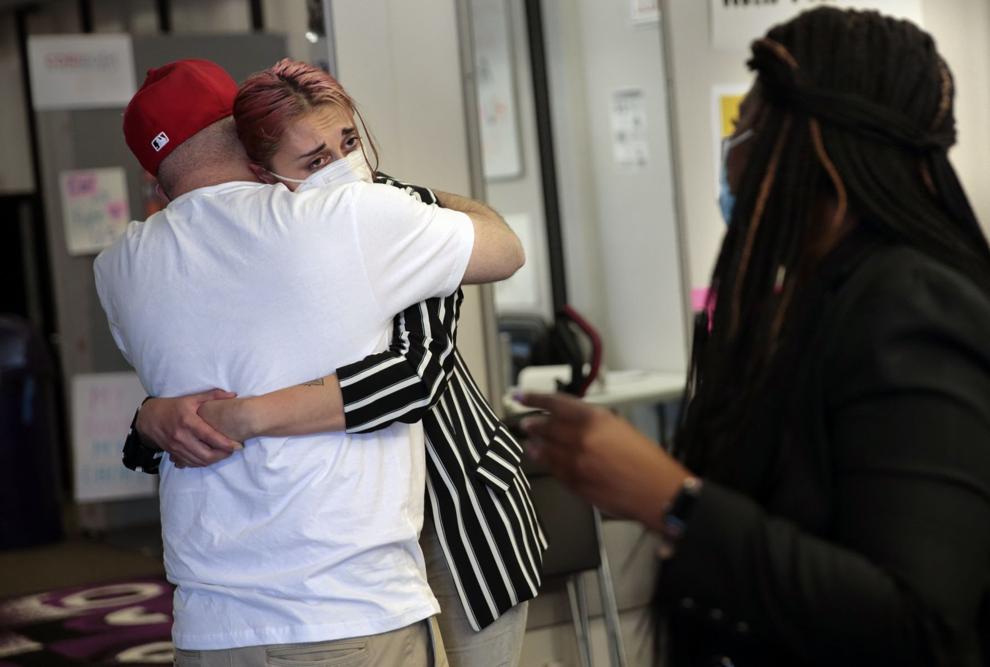 After historic win, Cori Bush sets sights on Congress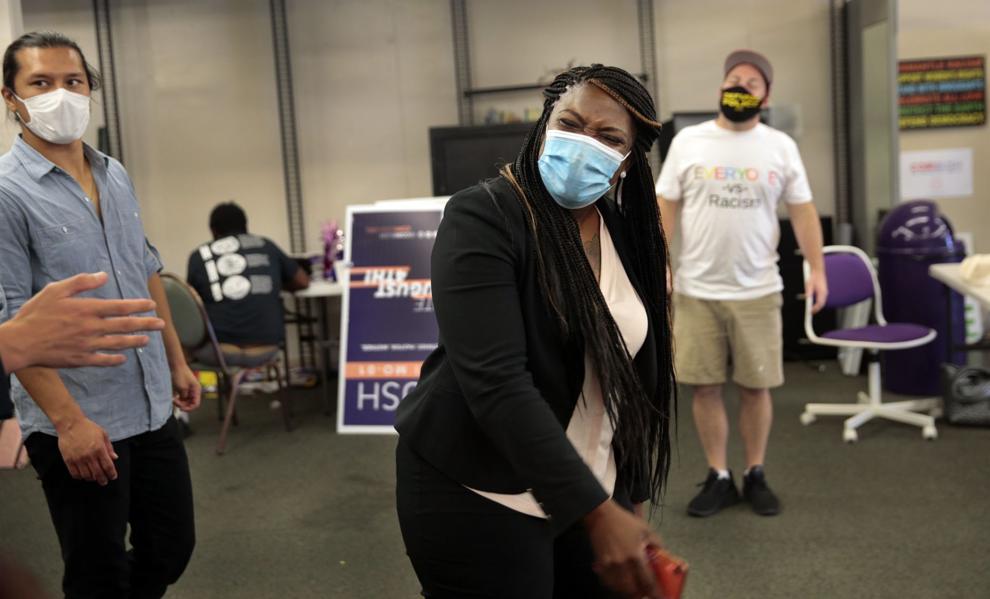 After historic win, Cori Bush sets sights on Congress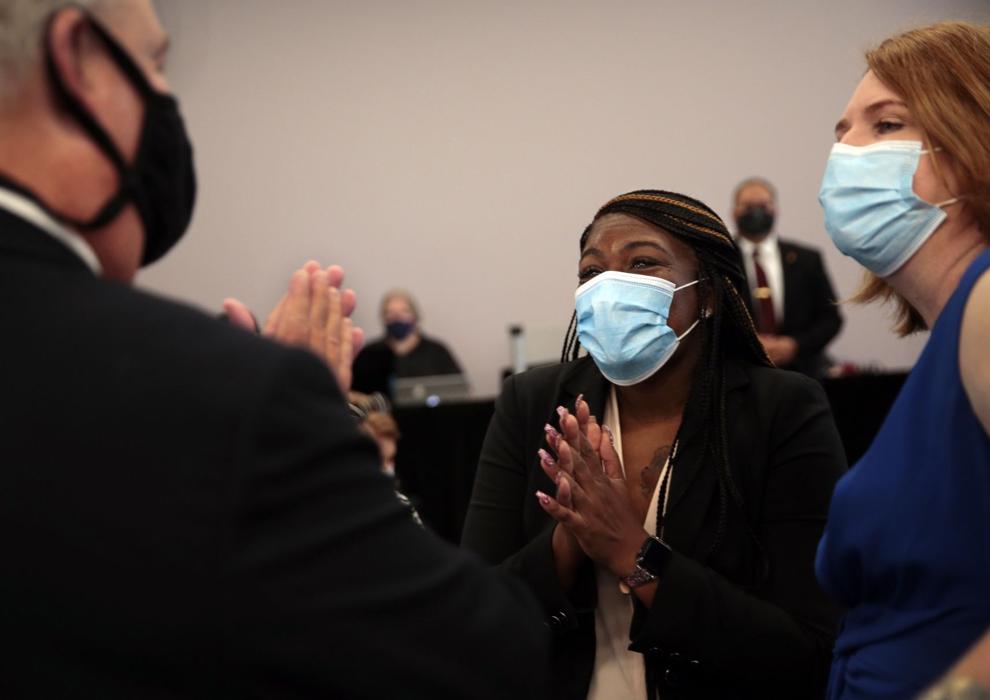 After historic win, Cori Bush sets sights on Congress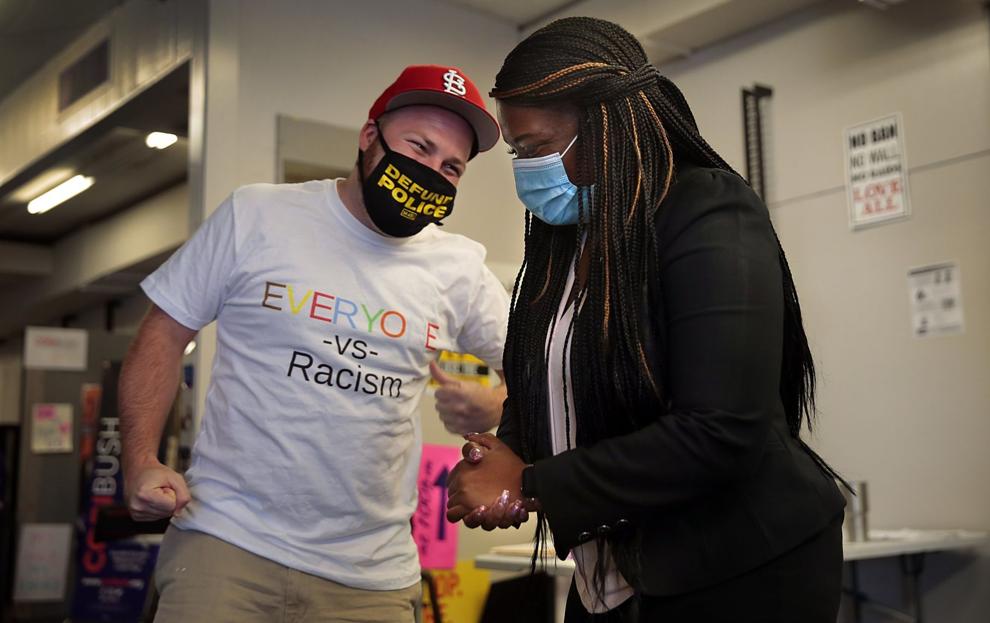 After historic win, Cori Bush sets sights on Congress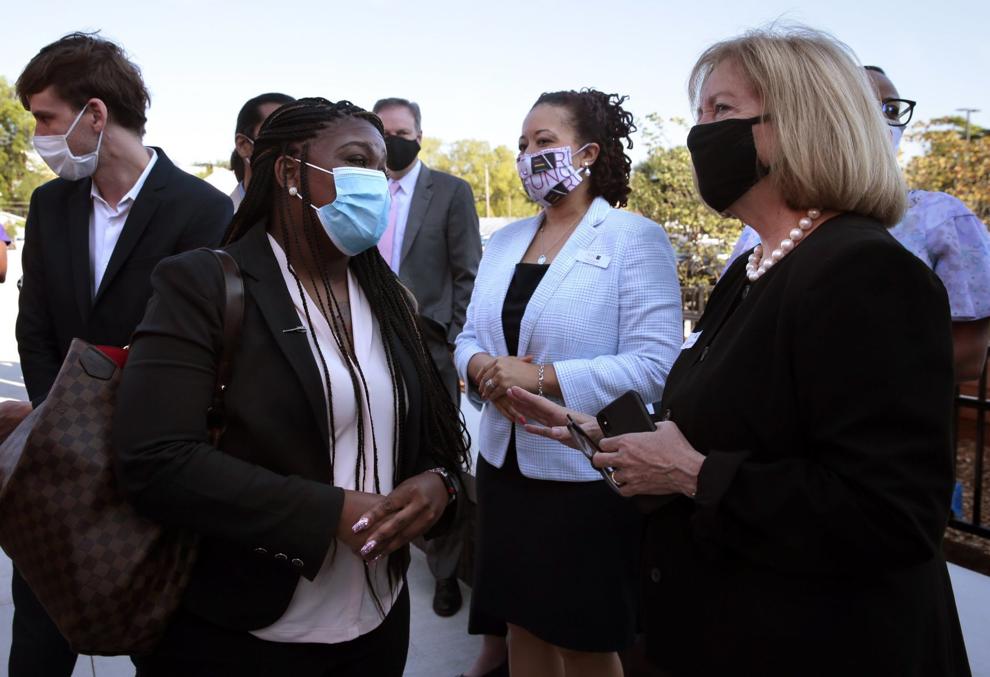 After historic win, Cori Bush sets sights on Congress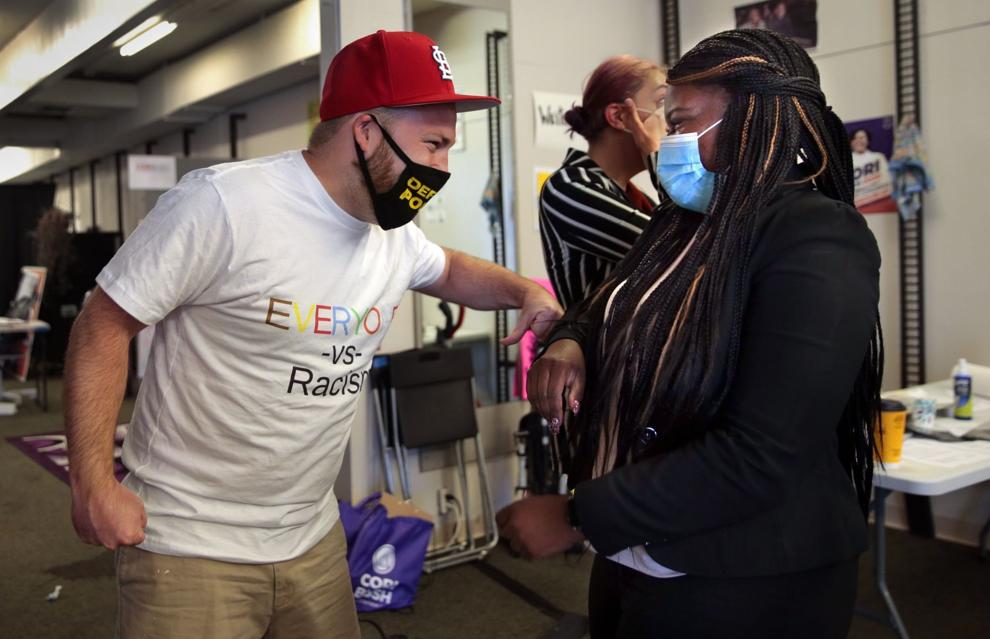 After historic win, Cori Bush sets sights on Congress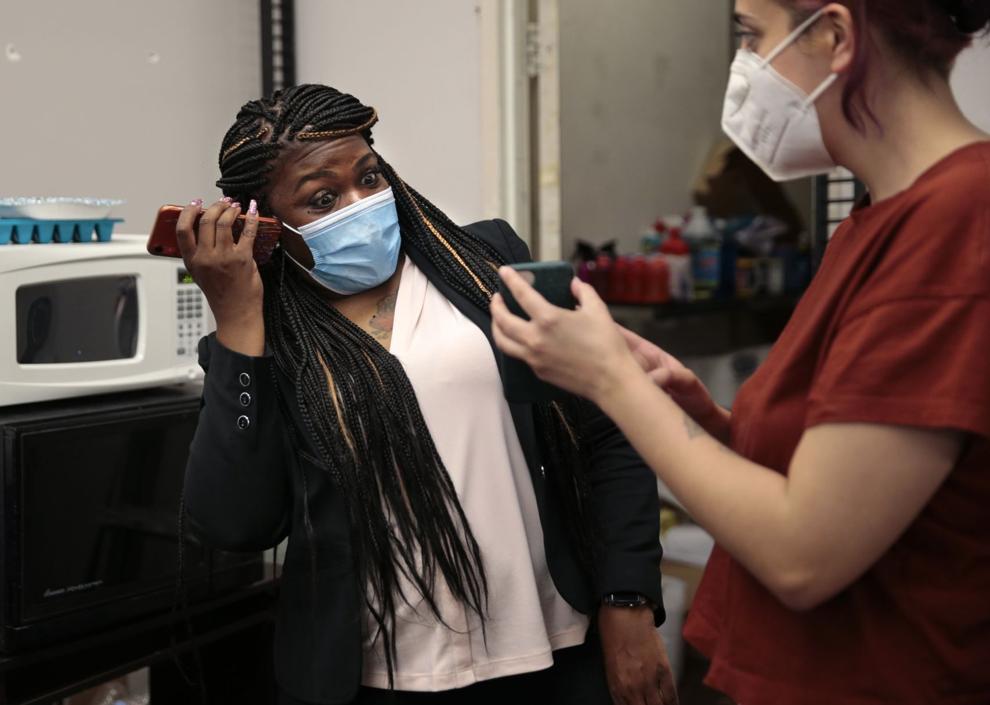 After historic win, Cori Bush sets sights on Congress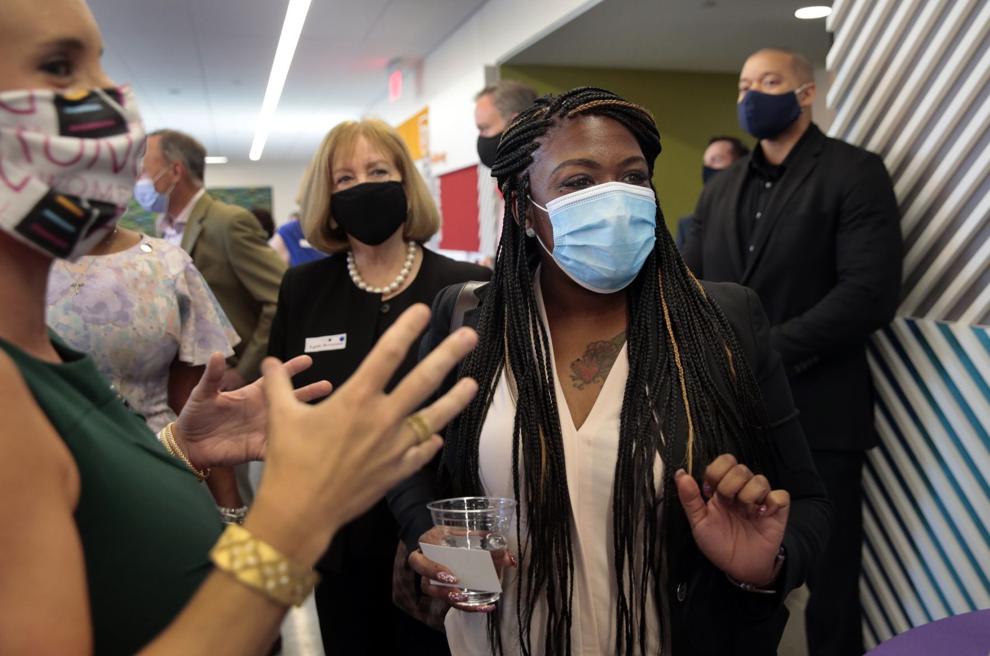 After historic win, Cori Bush sets sights on Congress
After historic win, Cori Bush sets sights on Congress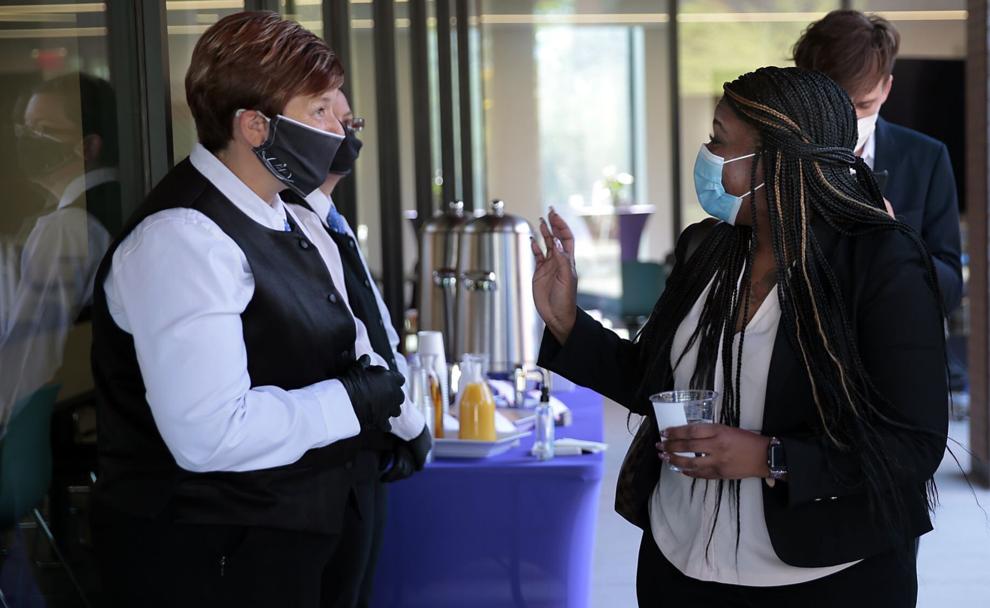 After historic win, Cori Bush sets sights on Congress