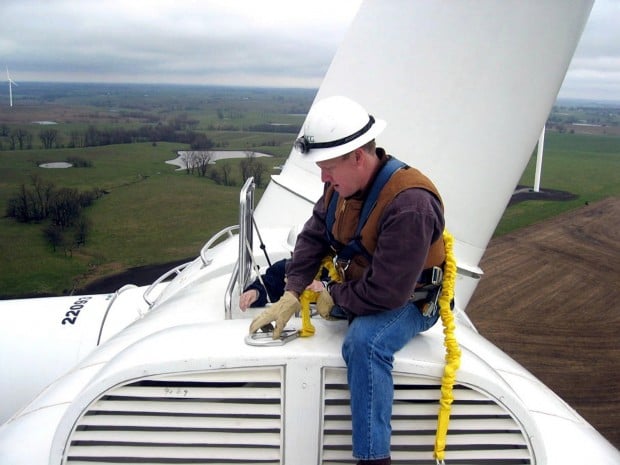 WASHINGTON • In his visit on Oct. 4, President Barack Obama will raise campaign cash at the St. Louis home of Tom Carnahan.
That's the notice to Obama donors on his campaign website, hawking tickets at $25,000 per person and $35,800 for a couple.
The invitation offers tickets to an evening event at the home of Lisa and Tom Carnahan, who reside in one of the stately homes on Lindell Boulevard across from Forest Park.
The notice says that the event is hosted by Tom Carnahan, Joyce Aboussie, a long-time Democratic fundraiser in St. Louis, and Bob Clark, chairman and CEO of Clayco construction company.
The political nature of the president's visit was reported today by Politico. The White House had no additional information on the president's trip.
Carnahan, a member of the prominent Missouri Democratic family, has been tapped by the Obama campaign as its chief Missouri fundraiser. He is chairman of the board of Wind Capital Group, a wind energy company that makes it corporate headquarters in St. Louis. He formerly was president and CEO of the company.
Last year, Wind Capital's Lost Creek Farm facility in northwest Missouri received a $107 million tax credit from the Treasury Department, among many such wind operations receiving support under terms of the Recovery Act.
The program allowed renewable energy companies to qualify for a federal grant for certain projects equivalent to the amount they would have expected from tax credits.
Treasury officials said that Lost Creek qualified automatically and that no political influence was involved. 
Nonetheless, the payment became a hot topic of discussion in the 2010 election campaigns of Carnahan's siblings, Russ, a U.S. House member from St. Louis, and Robin, Missouri's secretary of state and a Senate candidate then. Republicans argued that the Lost Creek award was inappropriate given the Carnahan political connections.
Missouri Republicans today seized on the report of the president's visit, noting the recent criticism of an Energy Deparment loan guarantee to Solyndra Inc., the bankrupt California energy company.
Lloyd Smith, executive director of the Missouri Republican Party, said in a statement: "At a time when Barack Obama is under fire for steering hundreds of millions of dollars in stimulus funds to a failed company linked to a major campaign donor, it is stunning that he would come to Missouri and raise money with another recipient of stimulus cash."