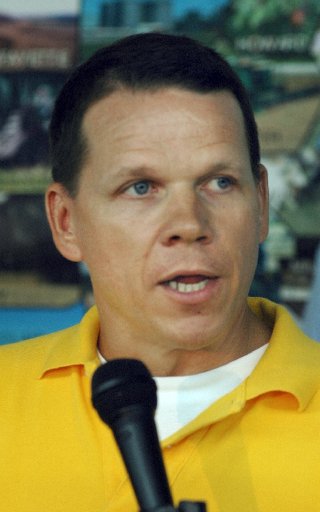 ST. LOUIS • Northwest Missouri Congressman Sam Graves, who briefly flirted with joining the race for U.S. Senate, issued a statement Thursday afternoon saying he plans to stay in the House.
While Graves said he thought he had a strong chance of winning the Senate seat, the Tarkio Republican says he believes he will have more influence wielding a committee gavel in the House.
Graves become chairman of the Small Business Committee when Republicans regained the majority this year.
"I want to thank the many Missourians who have reached out to me and asked me to consider running for the United States Senate," Graves said. "It was an agonizing decision for me, determining the best way for me to serve and my ability to get there. I believe it is a winnable race for me. However, I also believe that I can have a greater impact on federal policy in the next six years as a Chairman in the House."
Graves' statement, released by the Kansas City-based consulting firm Axiom Strategies, includes a comment from House Speaker John Boehner, who said he is "glad Sam has decided to continue his service in the House."
With Graves out of contention, the 2012 Republican primary for U.S. Senate includes, for now, former State Treasurer Sarah Steelman and St. Louis Republican Ed Martin.
Former state party chair Ann Wagner -- who recently lost a bid to lead the Republican National Committee -- has expressed interest in the race as well.
The winner of the Republican primary will face Democratic U.S. Sen. Claire McCaskill, who is vying for a second term.
Graves said Thursday he would "let the field fully form before I issue any endorsement."