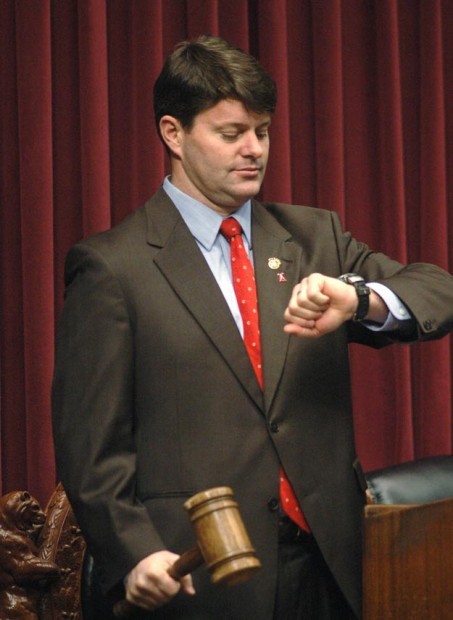 ST. LOUIS • The age of term limits in the Missouri General Assembly didn't just sap the Legislature of years of institutional knowledge.
It's spawned a class of former lawmakers looking for someway to stay in politics once their tenure is up.
Most become lobbyists, but on Friday, former House Speaker Rod Jetton announced he is channeling his experience into a more creative outlet, launching a firm that's part news service, part consulting company.
Of course, political consulting is not new to Jetton, a Republican from southeast Missouri. Jetton launched an earlier firm after he became speaker in 2005 and, to the chagrin of some colleagues, took clients from the General Assembly.
His new venture — Missouri Political Bug — is a little bit different than a typical consulting outfit. The service offers analysis of candidates, ballot issues and legislative races in the state.
A breakdown of a state House district costs $2,000; a state Senate race, $4,000. The Bug also advertises a "concierge service" for $25,000 which covers all contested races.
Bug is a bi-partisan effort. Jetton has teamed with Kate Dixon, a former field organizer for Gov. Jay Nixon.
The fulcrum of the enterprise, however, will be Jetton, who trumpets his previous predictions in state House contests as evidence of his forecasting savvy.
Current House Speaker Steve Tilley credits Jetton with getting him to first run for the state House in 2004.