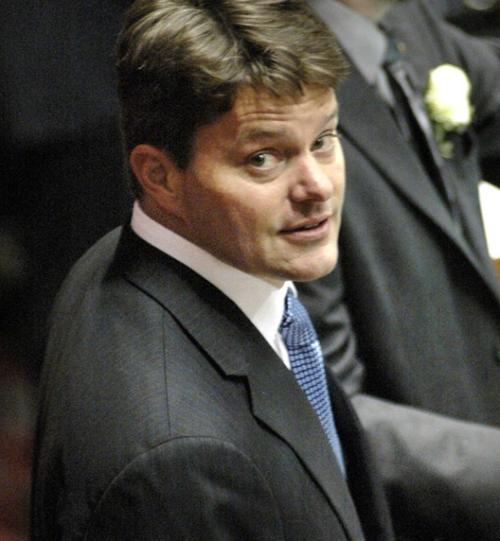 Former State House Speaker Rod Jetton was sentenced to probation Thursday after pleading guilty to reduced charges stemming from a rough sexual encounter with a woman he was romantically involved with in 2009.
The Southeast Missourian reports that the Bollinger Country Republican, once one of the most influential figures in Jefferson City, agreed to plead guilty to misdemeanor assault, rather than the initial felony charge.
He will pay $950 in restitution, and $300 in court costs, the newspaper reported.
The divorced Jetton was accused of hitting and choking a woman before having sex with her. The woman had engaged previously in rough consensual sex with Jetton. The two had a safe word to indicate she wanted to stop: "Green Balloons."
But, on Nov. 15, 2009, the woman said she blacked out after sharing a bottle of wine with Jetton, and woke up in his bedroom.
After charges were first issued in the case, an attorney for Jetton said that his client not guilty, and that he would "vigorously defend this allegation in court and not in the media."