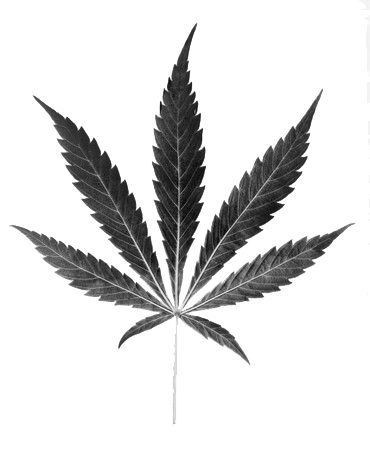 ST. LOUIS • Marijuana smokers in the city may soon get a break.
Anyone caught with small amounts of marijuana could end up with a charge as insignificant as a traffic ticket. The Board of Aldermen voted 22-3 on Monday to reduce penalties for possessing small amounts of the drug.
The bill, which was championed by Alderman Shane Cohn, gives police officers the option to redistribute some marijuana cases to the municipal court system, essentially making a criminal infraction a municipal offense. Violators would typically be given a summons to appear in municipal court instead of handcuffed and put in the back of a police car. Police currently charge marijuana offenders under more harsh state laws because no local law is on the books.
"I think this is a good step for the city of St. Louis," Cohn said. "It doesn't legalize marijuana, but it gives fairness."
Cohn hopes the measure can help focus prosecutors and law enforcement resources on more serious crimes. He said he also hoped it would keep offenders from having to bear the heavy legal costs of state court.
Cohn introduced the bill in January, which included a provision to recognize out of state patients with "valid legal prescriptions for medicinal marijuana." That prong was dropped during the legislative process.
The concept of the bill was supported by the St. Louis Circuit Attorney's office. They have warned, however, that anyone caught with a large amount of marijuana will be prosecuted to the fullest extent of the law.
Right now, under that state law, a first offenders caught with a small amount of marijuana — from a gram to 35 grams— is charged witha misdemeanor punishable by up to a year in jail and a $1,000 fine. A second offense for possession of more than 35 grams is considered a felony, which carries stiffer punishment.
The penalty for a violation of the new city ordinance would be a $100-$500 fine. The ordinance doesn't define small amount, which will largely be left up to the interpretation of police officers. The police department is expected to have a written policy on handling such matters.
Sam Dotson, the St. Louis police chief, didn't return messages seeking comment.
A spokesman for Mayor Francis Slay said Monday night that he would sign the bill unless a legal flaw was found. The law would go into effect June 1.
Marijuana smokers shouldn't get ready to party. 8th Ward Alderman Stephen Conway noted that offenders would now wind up with a ticket. In the past, he said, many of them were being let go without any formal legal charge. "In a way, this actually reintroduces a penalty," Conway said.
Still, John Payne, executive director of Show-Me Cannabis Regulation, a pro-legalization group, said he was pleased with the vote and hoped it would lead to legalization in Missouri.
"The state has some of the most draconian laws in the nation," Payne said.
In 2004, voters in Columbia, Mo., approved a similar law. Last year, the City Council in Springfield, Mo., repealed a similar ordinance after less than a month in force as critics said it made the city look "drug friendly" and would put it at odds with the federal stance against marijuana.
In St. Louis, 11th Ward Alderman Tom Villa voted against the bill. "I think we shouldn't do anything that might lead to more use," Villa said. "I don't think this should be the cause célèbre of the city of St. Louis."
Acceptance of marijuana has come a long way since the counterculture days of the 1960s. Cities and states across the nation have made marijuana a low priority for law enforcement.
Last November, Colorado passed a law legalizing the possession of small amounts of marijuana. That conflicts with federal law, which considers marijuana illegal.
President Barack Obama has advised federal authorities to make marijuana offenses the lowest priority in those states.