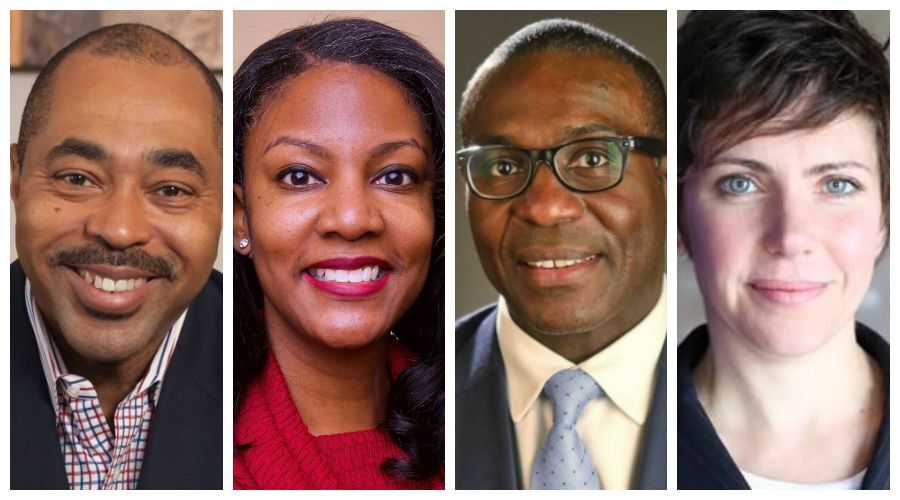 ST. LOUIS — Aldermanic President Lewis Reed and City Treasurer Tishaura Jones share the lead so far in the St. Louis mayoral race, according to a newly released poll conducted by a Democratic political consulting firm.
Reed was the first choice of 30% of 732 registered voters participating in the telephone poll last week and Jones had 28% support.
Because the poll has a margin for error of plus or minus 4%, the two essentially were neck and neck.
Two other candidates in the March 2 mayoral primary, Alderman Cara Spencer and utility executive Andrew Jones, were the first choices of 11% and 5%, respectively.
More than a fourth of the respondents — 27% — were undecided in the survey, which was conducted by Show Me Victories, a Democratic political consulting firm.
The company, which had a major role in Mayor Lyda Krewson's 2017 mayoral campaign, says it isn't working for or against any of this year's candidates. Krewson isn't running for a second term this year.
Because Reed and Tishaura Jones have run citywide multiple times in the past, they presumably have the best name recognition among the four candidates. The poll, of people likely to vote in the primary, was conducted before any major media advertising aimed at the March vote.
The survey also showed that 59% of voters responding said they intended to vote for only one mayoral candidate in the primary, despite a newly passed electoral system allowing them to choose more than one. About one in five voters, 21%, said they would support multiple candidates.
When the choices of multiple-candidate voters are added with those of single-candidate voters, Reed was backed by 36% and Tishaura Jones by 35%. Spencer had 21% and Andrew Jones 7%.
That summary did not include undecided voters, said Braxton Payne, director of digital communications for the consulting firm.
The new electoral system allowing multiple votes in the primary was approved by city voters in the November election as Proposition D.
The measure also requires candidates in this year's city election to run without party labels. The two top vote-getters for each office in the primary will participate in two-candidate runoffs in the April 6 general election.