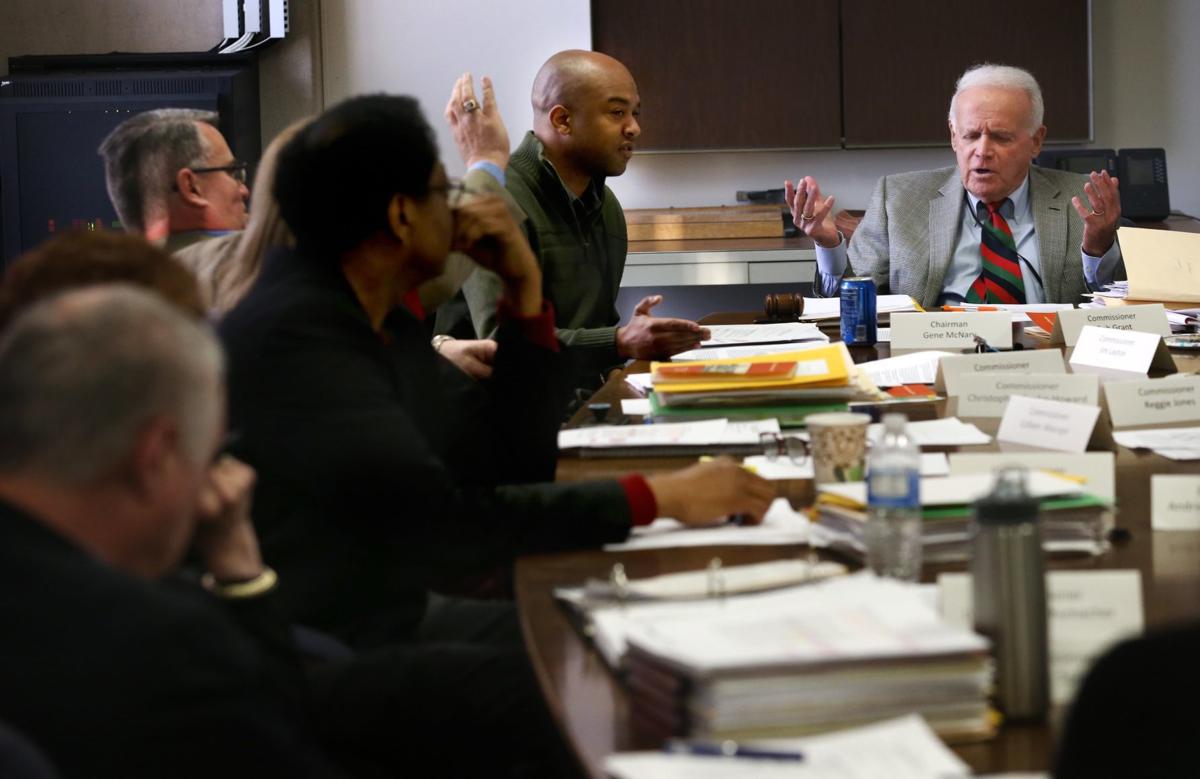 CLAYTON — St. Louis County voters on Aug. 4 will be asked to consider minor revisions to the county charter, the constitution-like document that defines the organization, powers and functions of the county government.
The most meaningful change, for many, may be the removal of gender-specific pronouns. That starts with the charter's first sentence that now expresses the people's gratefulness to "the Supreme Ruler of the Universe" and "His goodness."
But the charter will continue to retain a vestige of McCarthy-era hysteria held over from its first edition in 1951: "The county shall not employ any person who is a member of the communist party or who advocates the overthrow, by violence, of the American form of government."
St. Louis County Proposition C is the final product of the Charter Commission, which met all of last year. The question of whether to impanel a charter commission is automatically on the ballot every Election Day in years ending with eight. A majority of county voters in November 2018 voted to have one.
Any revision needed nine votes to be placed on the ballot. But that proved too high a bar for a group hamstrung by turnover, absenteeism and disagreement between members who worked for the county government and those who did not.
Aside from pronouns, Proposition C would make several technical changes to the charter language meant to bring it up to date with current county practices. The commission chose to let voters decide on a fully restated charter, rather than vote on individual changes.
• Voters would no longer decide every 10 years whether to impanel a charter commission; one would be mandated.
• The starting date for the terms of elected officials would be changed from Jan. 1 of the year after their election to the second Tuesday in January.
• The county executive position would be considered vacant if the executive died, was recalled or was convicted of a felony, and the County Council chair would serve as acting county executive until the council designates a successor at the second council meeting.
• The number of signatures needed to recall the county executive, assessor or prosecuting attorney would be reduced to 10%, from 20%, of the total votes cast for governor in the last election.
• Up to four boards of equalization would be created to settle property value appeals. (The existing three-member board handled 25,000 such cases last summer.)
• The proposal would also combine the transportation and public works departments, modernize the language describing the function of the health department and give the county executive the ability to trim back some of the county's 71 boards and commissions.
Get Government & Politics updates in your inbox!
Stay up-to-date on the latest in local and national government and political topics with our newsletter.