UPDATED at 12:30 a.m. Saturday with additional information.
ST. LOUIS — Protesters returned to the city's Central West End Friday evening to demand the resignation of Mayor Lyda Krewson and an end to police violence.
Friday's protest came after several days of demonstrations aimed at Krewson after she read on a now-deleted Facebook Live video the names and addresses of protesters who handed her proposed city budgets that included defunding police.
About 200 protesters shut down Kingshighway, then proceeded to shut down Highway 40 (Interstate 64) for close to 30 minutes. They took a knee on the highway for 8 minutes and 46 seconds, the amount of time initially reported that a Minneapolis police officer in May knelt on the neck of George Floyd. Floyd, a Black man, died in police custody, setting off protests in St. Louis and across the U.S.
The highway reopened just after 9 p.m.
Protesters initially met at Maryland and Euclid avenues, near the area where last Sunday a couple that lives on Portland Place, a private road, made international news when they pointed guns at protesters. The protesters had entered the gated community on the way to Krewson's home.
Protesters briefly returned to Portland Place on Friday.
The home owned by the couple, Mark and Patricia McCloskey, was boarded up, and several armed security guards were positioned around the home. The sidewalks on Kingshighway, outside Portland Place, were also barricaded.
St. Louis police Chief John Hayden was seen talking to the McCloskeys at their home before the protesters arrived.
Outside the gated community, Cori Bush, who is running against U.S. Rep. Lacy Clay, D-University City, in the Democratic primary for Missouri's 1st District, addressed the McCloskeys with a megaphone.
"Stop listening to lies about who you think ExpectUs is," she said, referencing the local group that's organized several protests across the region in recent weeks, including Friday's. "All we want to see is justice for Black people."
The gate to Portland Place remained locked, and protesters eventually marched south on Kingshighway toward the highway.
"They need to know we are not intimidated and that we will be out here until we see change," said Mike Jones, 34, of St. Louis, who said he was there Sunday too, when the group first marched to Portland Place.
Earlier, as the group marched through the Central West End, Hank Webber and Christine Jacobs, of the first block of Hortense Place, another private street, came outside their home with Black Lives Matter signs.
"We're trying to make a different statement than the McCloskeys," Webber said. "Racism is America's original sin, and this is the great reckoning."
At 10 p.m., about 60 protesters arrived outside Mayor Lyda Krewson's house. The crowd chanted, "No justice, no peace," and a few walked up Krewson's front steps to ring her doorbell and knock on her front door.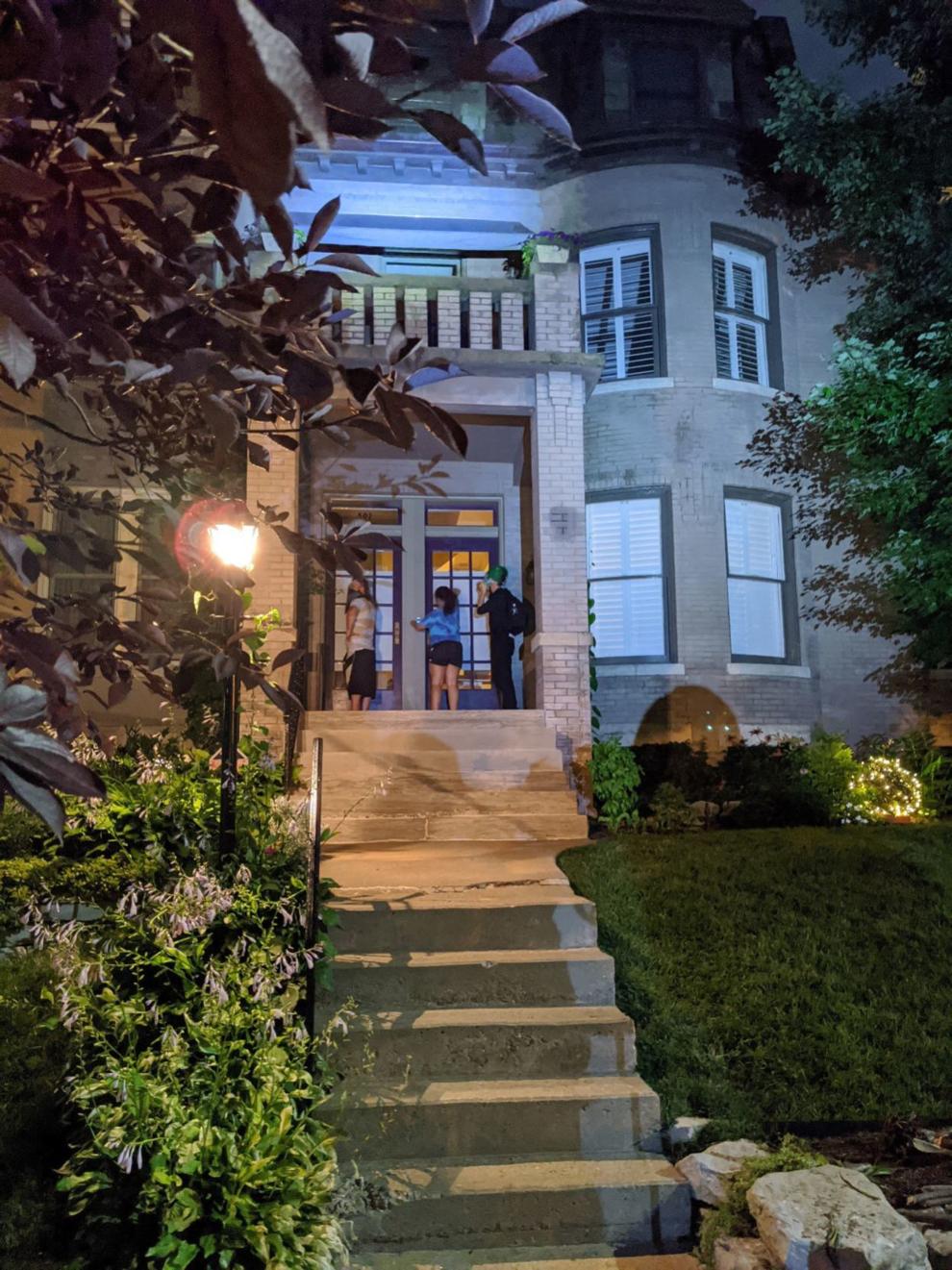 Most protesters dispersed by about 11 p.m. But shortly after, with a few people still remaining, one person lit an American flag hat on fire. 
Krewson pulled up in a car, stomped out the rest of the flame, and asked the protesters to go home. She then got back in the car and drove off, as police escorted her away on foot. 
A fire truck came, but the fire was already out. 
Shortly after 11 p.m. protestors lit an American flag hat on fire in front of the road in front of the mayor's home. As the fire was starting to die down, a black vehicle drove up & Mayor @LydaKrewson got out, stomping the rest of the fire out. pic.twitter.com/MPtnZ5LB6O

— Taylor Harris (@ladytiamoyo) July 4, 2020
Israeli annexation protest
In an earlier, unrelated demonstration Friday, a group of about 100 people marched through downtown St. Louis protesting Israel's plans to annex more land in the occupied West Bank and U.S. support for the move.
Demonstrators marched down Washington Avenue and briefly blocked the intersection with Tucker Boulevard around 4:30 p.m., though traffic was light due to the Independence Day holiday. Demonstrators walked down Tucker and then Market Street carrying "Free Palestine" and "Jews against Israeli apartheid" signs.
"Enough is enough," said Neveen Ayesh, of American Muslims for Palestine, one of the organizers. "Until there's justice for Palestinians there can be no negotiation."
The rally was planned in response to Israeli annexations of Jewish settlements in the occupied West Bank that could have started Wednesday. Prime Minister Benjamin Netanyahu's annexation plan was part of a Trump administration-backed blueprint that could allow Israel to begin to annex as much as 30% of the territory Israel seized following the 1967 war with its Arab neighbors. But Netanyahu did not move forward with the annexation Wednesday, and details of Israel's future plans are unclear.
Outside of the U.S., international pressure has mounted against such a move, with United Kingdom Prime Minister Boris Johnson urging Israel on Wednesday not to move ahead with the annexation. Some believe Netanyahu's window for such a move could close if President Donald Trump is not reelected.
Participant Yael Shomroni said she emigrated from Israel to the U.S. 20 years ago because of the "apartheid" in the country.
"I hope people also decide that Palestinian lives matter," she said. "I think we are going in that direction, but it depends on who the next (U.S.) president is."
Co-organizer Rachel Brown said she'd "like to feel hope" after Israel didn't move ahead with the annexation Wednesday. But she said without more international pressure or sanctions that tarnish Israel's image as a liberal democracy — similar to the actions that forced South Africa to dismantle apartheid — she worries there won't be an impetus to end the West Bank occupation.
Friday's rally comes as a bill sponsored by state Sen. Bob Onder, R-Lake Saint Louis, sits on Missouri Gov. Mike Parson's desk that could penalize public entities from contracting with companies that participate in boycotts of Israeli goods or services.
Gov. Mike Parson should veto a bill that would ban state contracts to businesses that honor the international boycott of Israel.
Moji Sidiqi, with Regional Muslim Action Network, said she wouldn't be surprised if Israel still moves forward with annexation. But she noted the international pressure against it.
"It's now a global issue," she said.
Photographer Colter Peterson of the Post-Dispatch contributed to this report.
ExpectUs marches through the Central West End
ExpectUs marches through the Central West End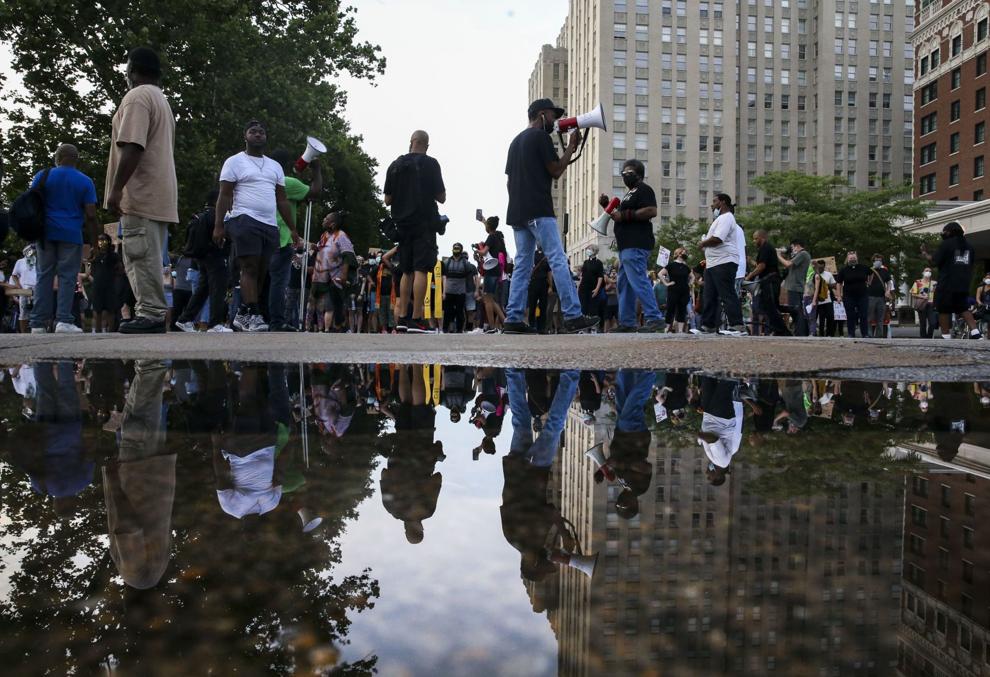 Friday night Central West End protest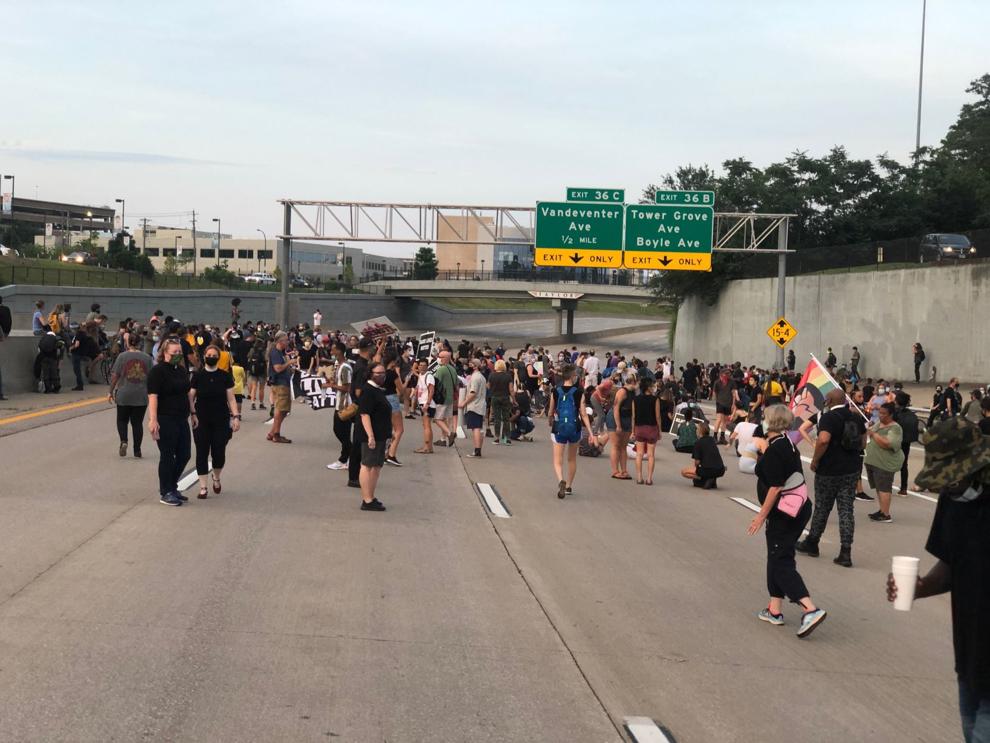 ExpectUs marches through the Central West End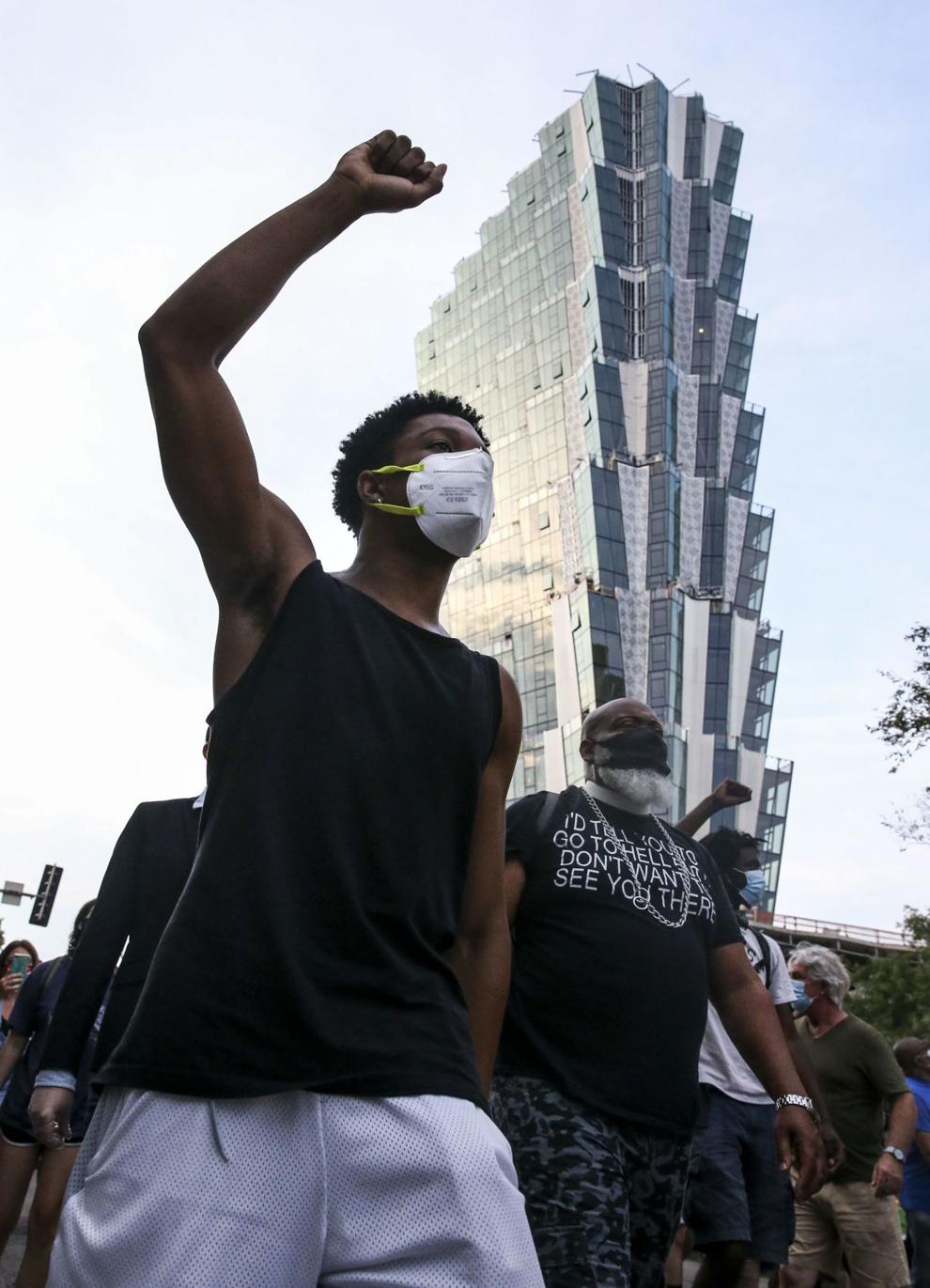 ExpectUs marches through the Central West End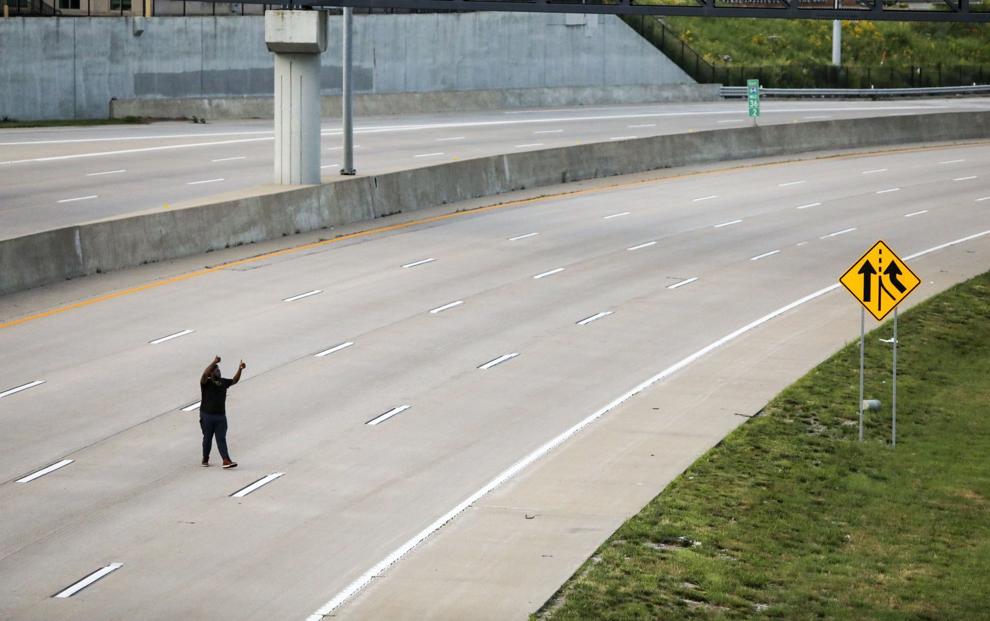 ExpectUs marches through the Central West End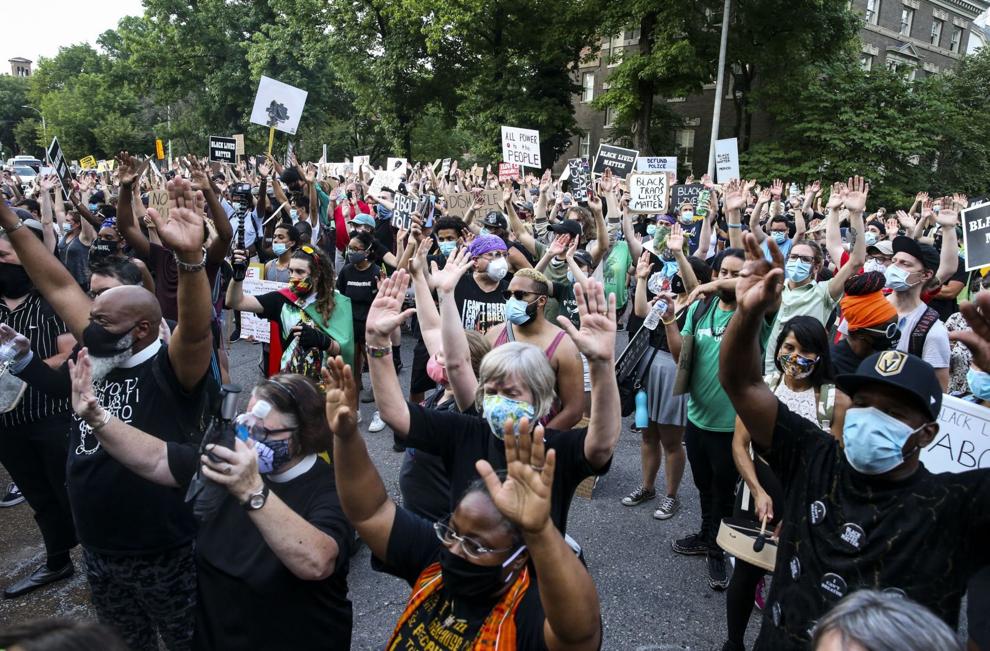 ExpectUs marches through the Central West End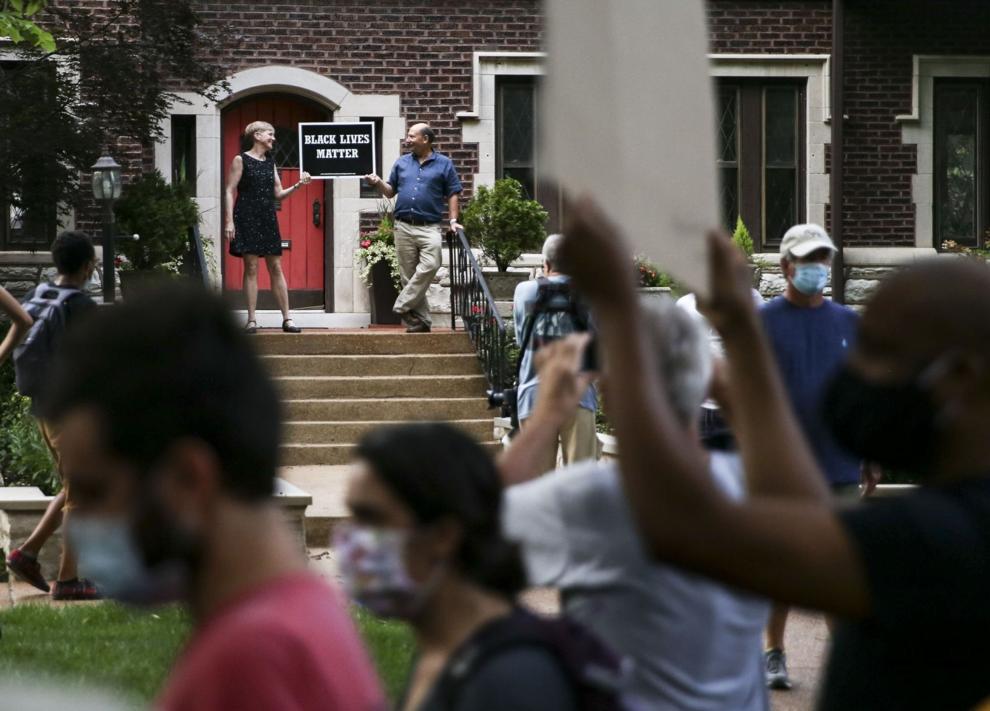 Protest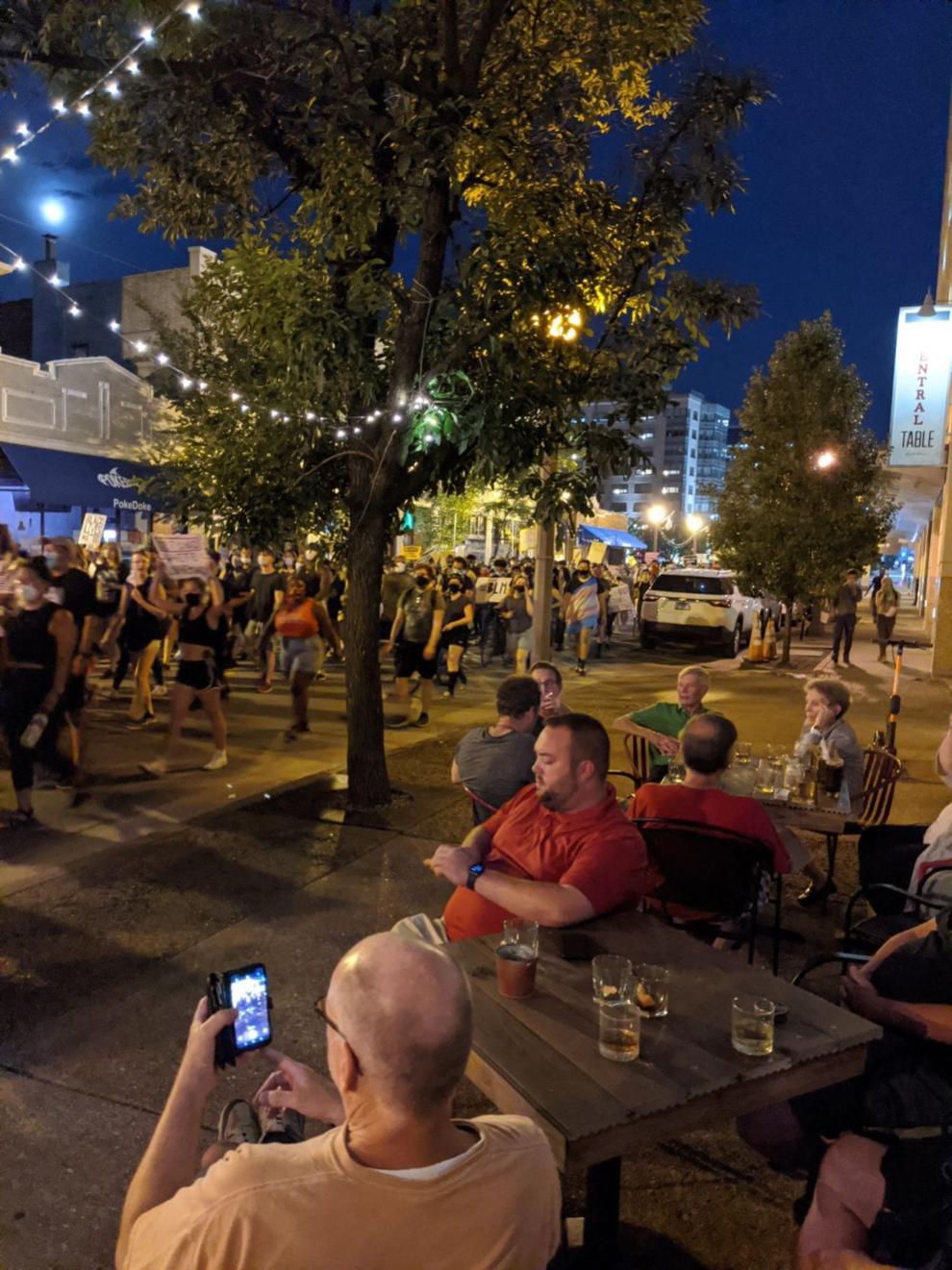 Krewson protest