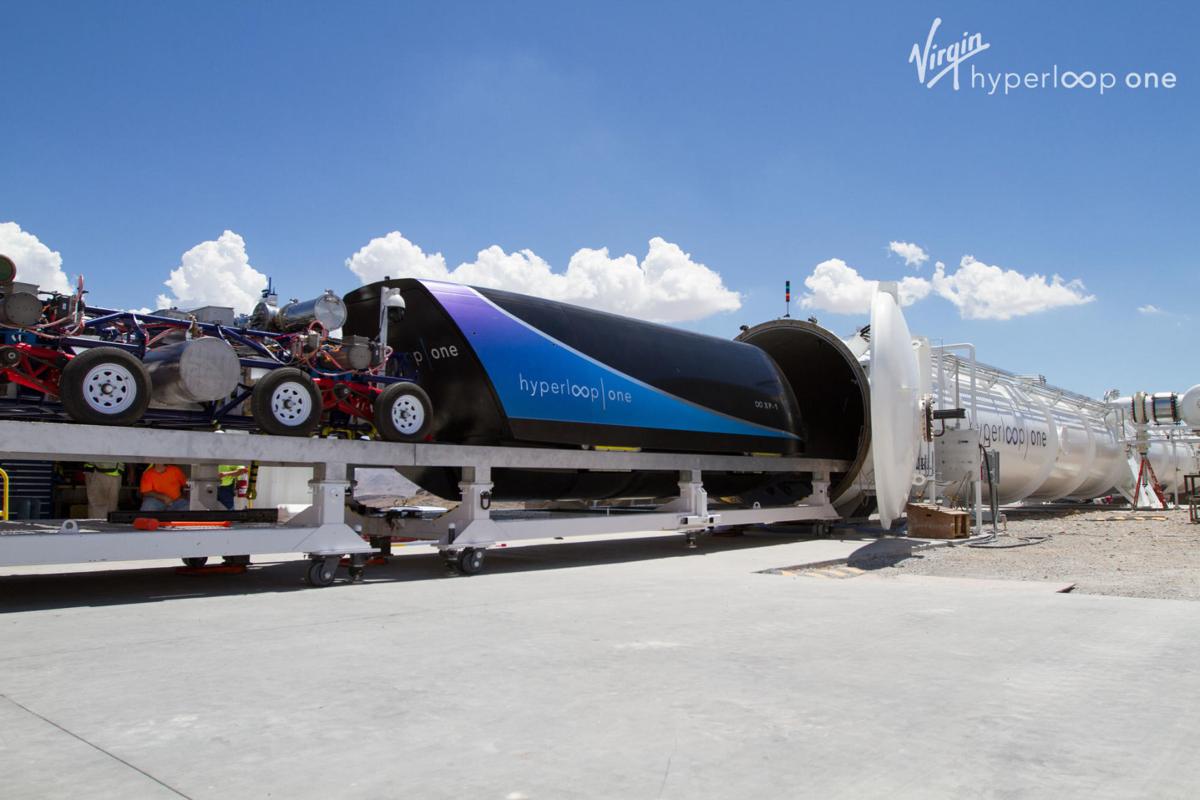 JEFFERSON CITY — Missouri lawmakers waded into a potentially expensive competition Monday to become the international crossroads of a mostly untested, futuristic, high-speed transportation system.
In legislation that began working its way through the Legislature Monday, tube transport systems like the hyperloop could begin qualifying for funding under a state program for public-private partnerships.
Although the long-term goal is to connect St. Louis and Kansas City with a pneumatic tube people mover that could transport passengers across the state in 30 minutes, a recent study commissioned by House Speaker Elijah Haahr recommends the state should first build a 15-mile track to test the feasibility of the concept.
Rep. Travis Fitzwater, R-Holts Summit, told members of a House committee that the proposal sets up a framework for financing the project.
"This is an opportunity for us to be a leader in transportation's future," Fitzwater said. "We're just locking up the opportunity."
Missouri is not alone in pursuing the project.
Last month, a consortium of groups outlined a proposal to link Pittsburgh, Cleveland and Chicago with a hyperloop.
Other routes are being considered in Texas, North Carolina, Colorado, India and the United Arab Emirates. Tests also are underway in France.
The legislation adds tube transport systems to a list of projects that could be financed through a public-private partnership. Other types of projects include ports, ferries and light rail systems.
It also defines such a system as a high-speed transportation system "in which pressurized pods containing passengers or freight ride or coast upon a cushion of air through magnetic levitation within a reduced-pressure or vacuum tube, propelled by electric power."
In the 176-page report released by Haahr last year, a public-private partnership should be formed to build the test track in order to become the national epicenter of hyperloop studies.
Andrew Smith, chairman of the committee that created the report, said the legislation is just one step of many that could put Missouri on the hyperloop map.
"This is one of the most important things we recommended," Smith said.
St. Louis and Kansas City are in the process of planning to bid to be the home of the certification track.
"We see great potential in the hyperloop technology," said Shannon Cooper, a lobbyist representing Kansas City.
Money to build the first phase could come from a mix of federal and private dollars. The Missouri Department of Transportation won't be asked to chip in money that would typically go for road and bridge repair.
Rep. Peter Merideth, D-St. Louis, was concerned about spending state tax dollars on the project, as well as using eminent domain to acquire land for the route.
Fitzwater said no state money is expected to be spent on the project this year.
"That's not high on the priority list," Fitzwater said.
The report said the University of Missouri should take the lead on the research and testing, which could take as long as seven years.