ST. LOUIS COUNTY — Real estate is on fire. Home prices are on the rise. But when those values are used to determine tax bills, homeowners get skeptical when the government says their home is worth more than they think it is.
Consider Ryan and Rachel Roe. They bought an 846-square-foot house in Kirkwood in 2010 for $128,500.
Real estate in Kirkwood has grown in value since then. In 2017, the St. Louis County assessor's office appraised it at $142,000. With two young children now, the couple recently listed the 124-year-old, two-bedroom, one-bath home on Alice Avenue as a "for sale by owner," asking $240,000. There were no takers.
This spring, the Roes received their notice of reassessment from St. Louis County. The assessor's office placed a new value on the house: $358,700.
That's a 153% increase from the assessment two years ago.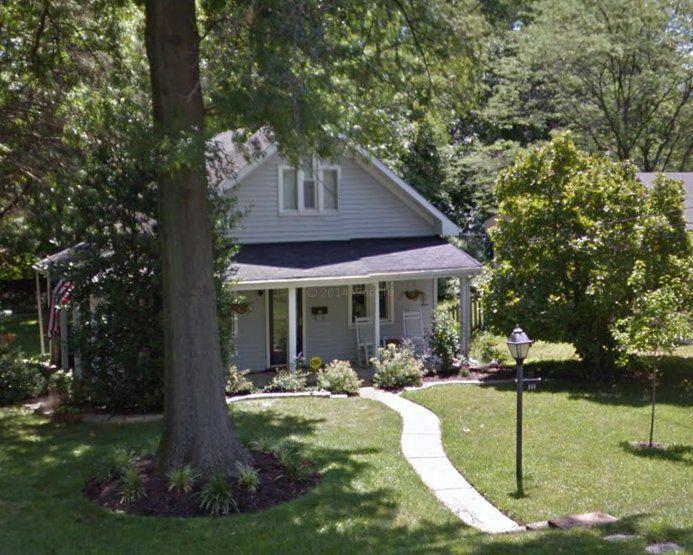 "We feel like we are being ripped off by the county," said Ryan Roe, who works for the U.S. Department of Defense. He said the couple had not made any upgrades to the house; in fact, they would like to tear it down and rebuild on their lot but legislation that would allow them to do that has been pending in Kirkwood for several months. "I think I can show enough solid evidence with the recent sales in that area to show their numbers are completely inflated."
For many people, reassessment is their only connection to local government. It can bring out strong feelings. That's perhaps never been more true. Most homeowners did not see nearly as large a bump as the Roe family, but almost everyone saw an increase to the value of their home.
St. Louis County reappraises every piece of real estate in odd-numbered years. Assessors aim for a value that the home could have sold for on Jan. 1 of that year. Some years have seen retreating values in parts of the county, particularly during the Great Recession, or following periods of unrest. Home values in much of north St. Louis County today aren't what they were 20 years ago.
Preliminary figures from St. Louis County Assessor Jake Zimmerman show the median home value grew by 15% from the last reassessment in 2017. Both St. Louis city and St. Charles County also have reported double-digit increases in residential values. In St. Louis County, the biggest gainers were modest-sized homes in places like Lemay, Affton and Bayless School District that are suited for first-time homebuyers.
In an interview last week, Zimmerman said this was good news. It was the first time in more than a decade that every school district saw an increase of value, ranging from a high of 32% in Hancock Place, in the Lemay area, to a low of 9% in Normandy. And so many houses being sold, he said, assessors had a wealth of comparable sales, or "comps," to improve accuracy.
"It's not like in the past where even in a rough and tumble year, Ladue and Clayton did just fine but the news was not so good in the Riverview School District and other places where less affluent homeowners live," he said. "The remarkable thing this year is we are seeing the greatest value growth in places like Lemay. And I think it's kind of exciting that people can sell their homes in Lemay for a lot more money than they used to be able to."
But some residents didn't necessarily see that way. August E. Kunkel, 69, and his two sons live in a 757-square-foot, two-bedroom bungalow in the Bayless School District. It was built as a hunting cabin in 1940. Kunkel bought it for $29,500 in 1990.
The most recent work they've done on the house is when they put a new roof on the garage after a fire in 2008.
This year, the assessor's office increased their home's value by 96%, to $106,600.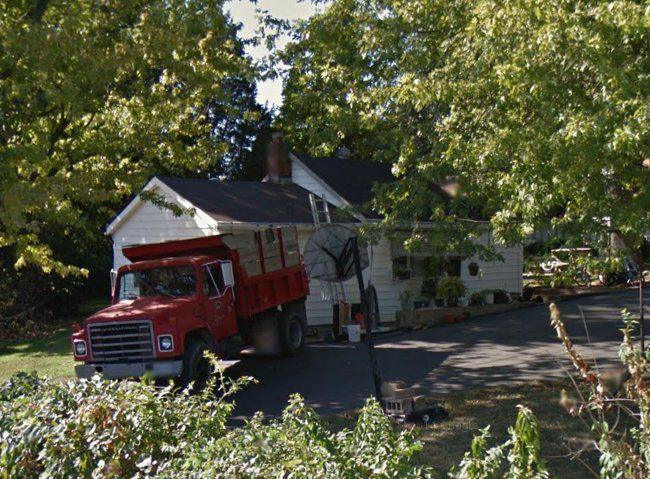 "That's crazy, sir," said Kunkel, a retired Teamster who became totally disabled after an accident while fixing the roof a decade ago. He said he had filled out a form to appeal the appraisal. But he did not know until a reporter told him that he would have to appear at a hearing with proof that his home was not worth that much, either by producing more accurate comps or by showing damage or deterioration to his home.
Some are questioning the method by which their home was appraised, particularly in cases where the value increased much more than a neighbor's.
'Complex and complicated'
Deluged by questions from constituents, St. Louis County Council members scheduled a series of town hall meetings around the county for residents to quiz Zimmerman. The first meeting, on Thursday in Lemay, brought out 150 people. The meeting started with Zimmerman trying to explain his role in the county's system of taxation, and at times devolved into shouting and accusations of unfairness or corruption. Many people said it seemed the government was trying to take more of their money.
"It's a complex and complicated process," said Councilwoman Lisa Clancy, D-5th District, who attended the meeting. "I thought the assessor did a good job giving people the lay of the land even though it's not what people wanted to hear." She said it was her first opportunity to watch the process as a policymaker and said it was worth studying how it could go smoother.
Zimmerman emphasized that he was an independently elected authority not working on behalf of taxing entities like schools or fire districts. "It's not my job to care about how many tax dollars they collect," he said. "At the end of the day, my only job and the only job of the appraisers who work in my office is to value your property based on what it could sell for."
Just because home values are going up doesn't mean taxes are going up, he noted. Taxing districts are required by state law to roll back tax rates in proportion to the increase in taxable property value. If everyone's property increased at the same rate, he noted, nobody's taxes would change.
"It's really, really important that we get our job done right," he said. "Because at a time when values are going up, everyone knows if we screw up the value of one person's house, then that person can be staring down the pike at an unfair tax bill. And that's a big concern for us."
Much of the focus was on the assessor's computer-aided process for determining a home's value based on comparable sales. Comps are chosen from a mix of factors, including proximity and similarity to the home and how recently the sale occurred. And Zimmerman said any home that increased at least 15% was visited in person by a member of his staff.
Heather Todd, of Webster Groves, said her home's appraisal jumped 29% to $606,500.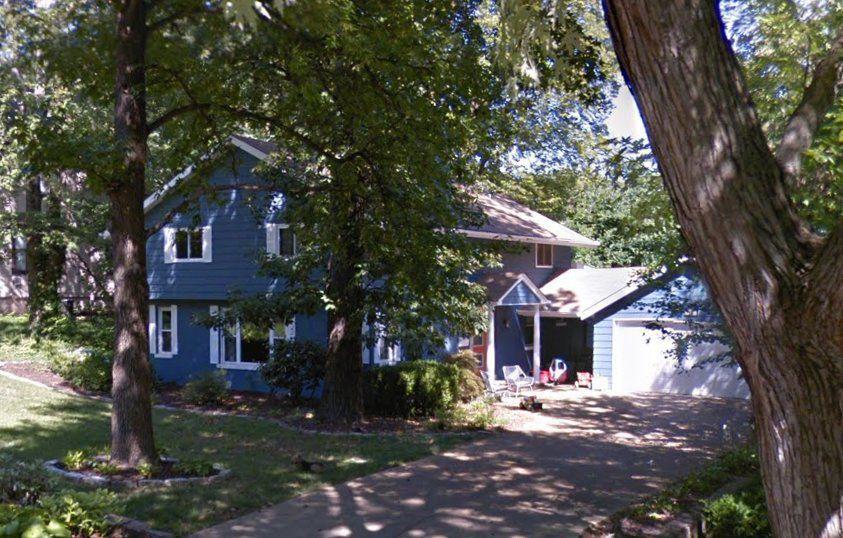 "The number was so far out of line with what we could have ever imagined," she said. She said she met with the assessor's office in an informal hearing and the appraiser said, "You're right. It's not in line with these comps. There's issues with your home. Thanks for providing the estimates. My manager won't let me adjust it."
She told Zimmerman: "What's happening is everyone is getting angry and no one is going to believe you because of the numbers they received. No one thinks they can go through this process and get a good result."
Deadline to appeal
Homeowners who disagree with their appraisals first have the opportunity to meet informally with his staff. Those meetings are wrapping up. The next step is filing an appeal with the county Board of Equalization, a three-member board that conducts meetings with the public about property assessments and tax exemptions. The deadline to file an appeal to the board is July 8. Zimmerman said he expected 20,000 appeals.
"If you're just grumpy because you don't like property values going up, you probably shouldn't expect much sympathy from an appraiser, because the appraiser is here to try to figure out what your home is actually worth," he said. "But if you say, look guys, you picked lousy comps and I've got some better ones … or here is a picture of mold in my basement, or my leaky roof, or here's an estimate from a contractor what it would take to fix this … people can and should bring those to us to give our appraisers the best chance of helping them."