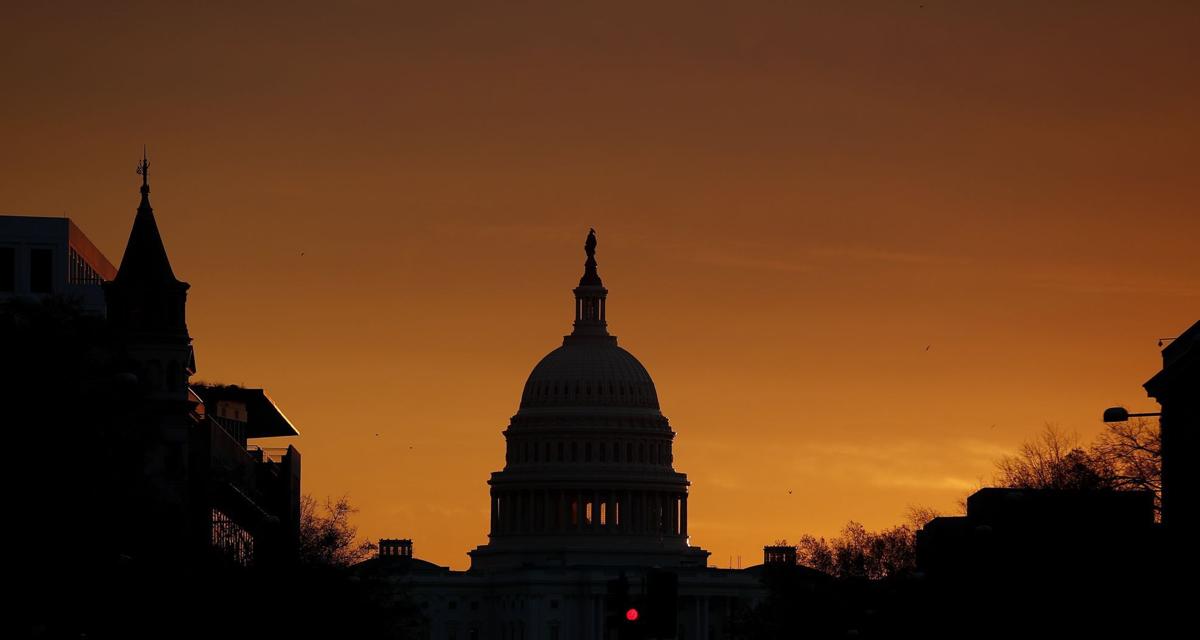 How St. Louis-area members of Congress voted in the week of Dec. 11-15.
House
Debate on net neutrality rules • The House on Dec. 13 blocked, 236-187, a bid by Democrats for floor debate on a bill in committee that would retain "net neutrality" rules slated for repeal by the Federal Communications Commission on grounds they stifle investment and innovation. A yes vote opposed floor debate on the bill (HR 4585).
Yes • Blaine Luetkemeyer, R-St. Elizabeth; Ann Wagner, R-Ballwin; Jason Smith, R-Salem; John Shimkus, R-Collinsville; Rodney Davis, R-Taylorville; Mike Bost, R-Murphysboro
No • William Lacy Clay, D-St. Louis
U.S. aircraft sales to Iran • Voting 252-167, the House on Dec. 14 effectively blocked U.S. manufacturers such as Boeing from selling commercial passenger aircraft to Iran unless the Treasury Department certifies Iran would not use the planes to further its weapons programs or involvement in global terrorism. A yes vote was to send HR 4324 to the Senate.
Yes • Davis, Shimkus, Bost, Wagner, Luetkemeyer, Smith
Adding Russia to aircraft bill • The House on Dec. 14 defeated, 188-233, a Democratic bid to add Russia to HR 4324 (above) on grounds it is an ally and enabler of Iran. A yes vote was to require Treasury certification that banks financing aircraft sales to Iran have not done business with any entity found to have "engaged in or authorized cyber-attacks targeting any election held in the United States," namely Russia.
No • Wagner, Smith, Luetkemeyer, Bost, Davis, Shimkus
Iranian leaders' assets • The House on Dec. 13 voted, 289-135, to require the Treasury Department to disclose on the internet the financial assets of Iran's top military and political leaders, with classified information provided only to Congress. A yes vote was to pass HR 1638 over arguments it could kill the Iran nuclear deal and blow the cover on the sources and methods of Western intelligence in Iran.
Yes • Bost, Davis, Shimkus, Wagner, Luetkemeyer, Smith
Senate
Leonard Grasz, appeals judge • Voting 50-48, the Senate on Dec. 12 confirmed Leonard S. Grasz, 56, a former Nebraska deputy attorney general, for a seat on the 8th U.S. Circuit Court of Appeals. Supporters said Grasz has a distinguished resume. But the American Bar Association's Standing Committee on the Federal Judiciary rated him "not qualified," citing, in part, a record of "gratuitously rude" professional conduct and a "passionately held social agenda" that "overwhelms ... the ability to exercise dispassionate and unbiased judgment. ..." A yes vote was to confirm Grasz.
No • Claire McCaskill, D-Mo,; Tammy Duckworth, D-Ill.; Dick Durbin, D-Ill.
of local interest
In addition, during the week President Donald Trump signed defense legislation that has several local provisions, including funding for 24 new Super Hornet fighter jets built by Boeing in St. Louis, and funding to begin construction of a new National Geospatial-Intelligence Agency complex on the city's north side. The bill also includes Blunt's legislation making it easier for military families to plan moves between assignments.
The House also passed legislation, primarily sponsored by Rep. Blaine Luetkemeyer, R-St. Elizabeth, that would end a controversial program by the Department of Justice and the Federal Deposit Insurance Corporation called "Operation Choke Point." That was a program put into place by the previous administration of Barack Obama and was aimed at payday lending and at banks and other third-party processors providing services to industries that may pose a risk to the institutions' reputations. Critics said the Obama administration had used it to go after industries, such as producers and sellers of firearms, that it didn't like.
KEY VOTES AHEAD
The House and Senate will vote on fiscal 2018 government funding and the final version of a tax-overhaul bill in the week of Dec. 18. Shimkus is on the "conference committee" that was hammering out a compromise on the tax bill.