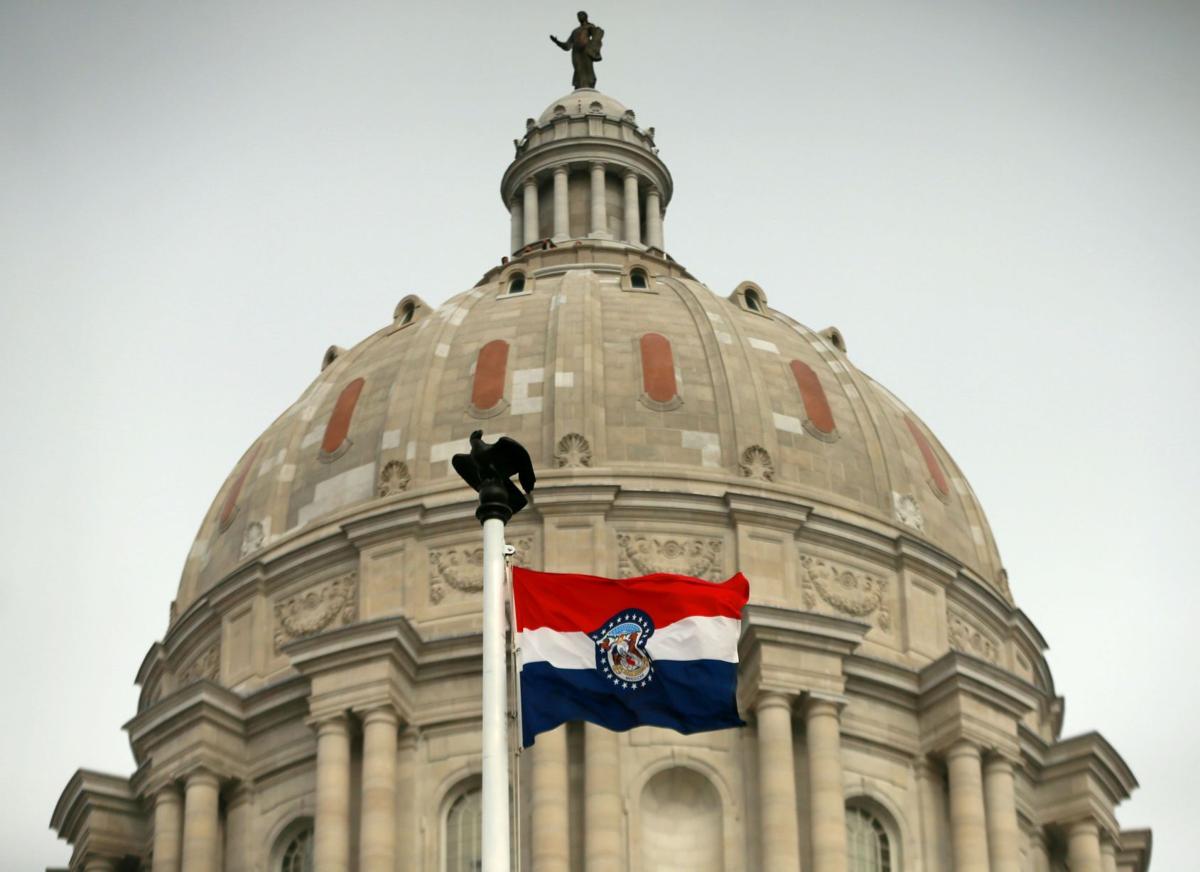 JEFFERSON CITY — Missouri Republicans are pushing to add an additional layer of oversight into how cities and counties spend millions of dollars in federal pandemic relief money.
On a 19-5 vote Thursday, the House Budget Committee approved legislation that would create the Local Accountability and Transparency Committee, which would seek to prevent waste, abuse and fraud of federal stimulus dollars.
Committee Chairman Cody Smith, R-Carthage, said the committee could help local governments deal with the flood of money.
"They don't have the experience they sometimes need," Smith said. "This is just adding a level of oversight."
Rep. Doug Richey, R-Excelsior Springs, said it is important for the state to serve as a watchdog on how billions of dollars are being spent.
"Ultimately we're talking about transparency and accountability," Richey said.
But Rep. Sarah Unsicker, D-Shrewsbury, opposed the legislation, saying it would add an unnecessary level of paperwork to local governments.
"I don't see why we're adding to this burden to the cities," Unsicker said.
Rep. Maggie Nurrenbern, D-Kansas City, said the state already has enough work on its hands overseeing state-level agencies.
"I feel like with this we're biting off more than we can chew," Nurrenbern said. "I feel like this is not our place to play big brother to our cities."
Some city officials are upset by the proposal. Kansas City Mayor Quinton Lucas slammed the plan, saying the GOP-controlled Legislature was infringing on local governments. And St. Louis Aldermanic President Lewis Reed, in a statement, said, "We don't need the state infringing on yet another aspect of our local government."
Under a framework released by the city in March, some of the proposed investments include $61 million to address housing, including expanded services and shelters for the unhoused community, additional rental and mortgage assistance, and expanded affordable housing units.
Another $175 million could go to city coffers to offset pandemic-related revenue losses. An estimated $78 million could go toward various public safety initiatives.
Under the legislation, Missouri cities and counties would be required to report their American Rescue Plan expenditures to the panel, which could also hold hearings, take testimony, review contracts and issue public reports on the local spending.
The committee would be made up of members of the Legislature, Gov. Mike Parson's budget director and designees of the state treasurer and auditor.
The measure would require local governments to send in their receipts within 30 days to report how they spent the federal money.
The panel would not have the ability to block spending by local governments.
The legislation would allow the committee to oversee federal money from February of this year until January of next year. The committee would expire at the end of 2023.
While some local officials objected to the proposed legislative oversight, spokesmen for St. Louis Mayor Tishaura O. Jones and County Executive Sam Page said separately they are willing to share information with state lawmakers.
Nick Dunne, a spokesman for Jones, said the mayor has been committed to transparency around the process of the stimulus bill "since Day One."
"If the Missouri Legislature wants to create more work for themselves, so be it," Dunne said. "If the Legislature wants more oversight, we'll provide them with the same information we're providing the public."
Page spokesman Doug Moore said the county would "be glad" to provide the state panel details of how it spends the $193 million expected under the American Rescue Plan. The county last year published an online portal that publicized a general breakdown of how it spent $173 million in federal funds under the Coronavirus Aid, Relief, and Economic Security Act.
"The St. Louis County transparency portal is a model for public review and accountability," Moore said via text. "We would be glad to provide any further details to anyone who asks."
The measure now heads to the full House for further consideration.
Nassim Benchaabane and Mark Schlinkmann of the Post-Dispatch contributed to this report.
"They don't have the experience they sometimes need. This is just adding a level of oversight."

Rep. Cody Smith, R-Carthage