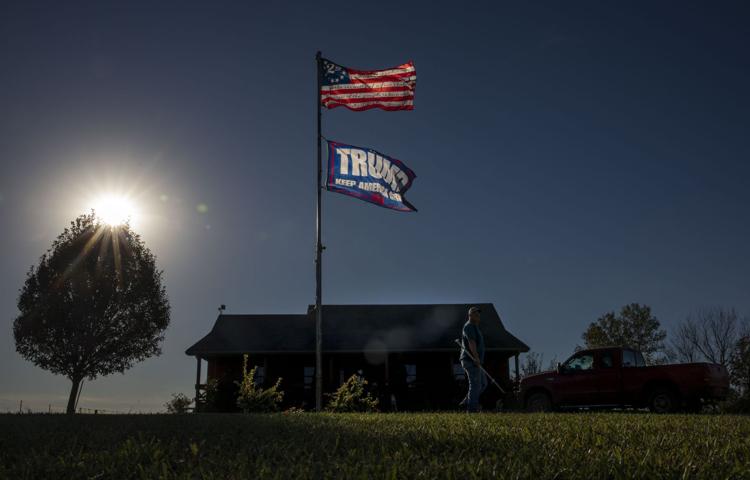 LIBERAL, Mo. — If you are from here, a town that no longer fits its name, the last four years have been as sweet as the right rain during growing season. Not only did your team win the November 2016 election, you were part of a red wave that rolled across the state, validating your beliefs, if not your existence.
Of course, President Donald Trump isn't one of yours, in the sense of fearing God the way you do or holstering a pair of pliers from the belt. But he's your Republican leader — your ornery and prize bull.
"The idiot needs to keep his mouth shut," Scott Mohlfeld, 57, who holds court at a popular downtown tire shop, said of Trump. "But then again, he's a no-nonsense guy. I am kind of the same way. Let's get through the bullshit and get to the nut-cutting."
Trump, often crass and hotheaded, as he was during the first presidential debate, is foremost a businessman who supports small-town values, say several residents of Liberal, a town of 759 in Barton County. Democrats, on the other hand, recognize rural Missouri only around election time — because they have to.
That harsh sentiment runs both ways across the divide. Many people here on the Kansas border, 35 miles north of Joplin, wince at the thought of being forced again to live by rules set by liberal voters in Kansas City, St. Louis and Columbia. They know what a political drought feels like. Barton County residents haven't supported a Democrat for president since Lyndon Johnson, or a Democrat for governor since Warren Hearnes.
Then the 2016 election whipped up the perfect storm. Now that it's time to cast votes again, they won't just hope it pours once more, they will do their part to keep Republicans in power.
"It felt good to me," Ed Keltner, 64, a farmer, said of the peace of mind that Trump's administration gives him. "I have got hopes of keeping it for another four years. It's possible. The polls have been wrong before. Just look at Harry Truman in 1948."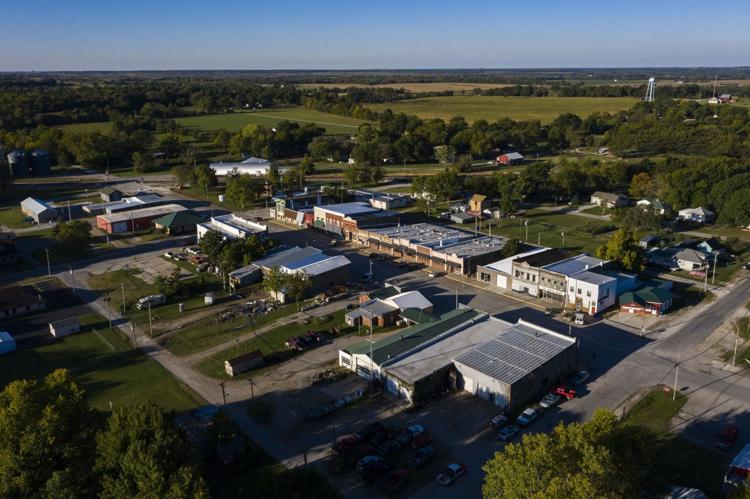 Keltner has done well the past four years. His farmland is rented and his side business of selling old equipment has been active. He's the kind of guy who's donated blood his whole life and doesn't need much. As a bachelor, he likes to keep costs down. Doesn't mean he's stingy.
The other day, he signed up for Medicare. Once it kicks in, it will cut down on his $664 monthly health insurance bill ($10,000 deductible). Democratic health care policies perhaps could be more economical, he said, but that's not what defines him.
"Money has never been my reason for voting a certain way," he said.
It's the social issues, especially abortion, and the First Amendment, that he cares about. Even with the lurking coronavirus, he doesn't like anyone telling a church what to do.
"We've gotten a lot of stuff shoved down our throats," he said.
Rural values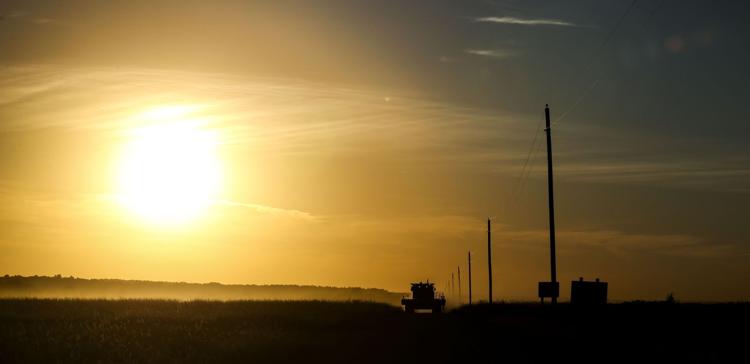 The Post-Dispatch first went to Liberal in early 2017 to show how much rural Missouri political views have changed since the 1960s. Though it's an extreme example, experts say it represents a broader trend.
Oddly enough, atheist freethinkers founded Liberal in the 1880s. They outlawed churches and saloons, even put up a tall barbed wire fence to keep opposing influences out. That vision has been lost and, over generations, so has a more moderate replacement.
The names of local newspapers — The Liberal News and The Lamar Democrat — no longer reflect reader views. There are no Democrats left in office in Barton County.
Missouri, like this area, has gone so red that a recent 300-mile drive from St. Louis to Liberal didn't reveal one sign for Joe Biden, the Democratic candidate for president. There have to be some out there, but more noticeable were "Law and Order" painted across a long row of big round bales of hay and Bible passages that run fence lines any year:
"A friend of the world is the enemy of God."
"A man reaps what he sows."
In addition to a $1.2 billion wind farm project that is springing up nearby, Liberal has undergone a few changes since the last national election. A grain bin company built a large warehouse. A bank is refurbishing a dilapidated building downtown.
Sales tax receipts were $39,006 in 2019, down from $45,846 in 2016. Those numbers are deceptive, though.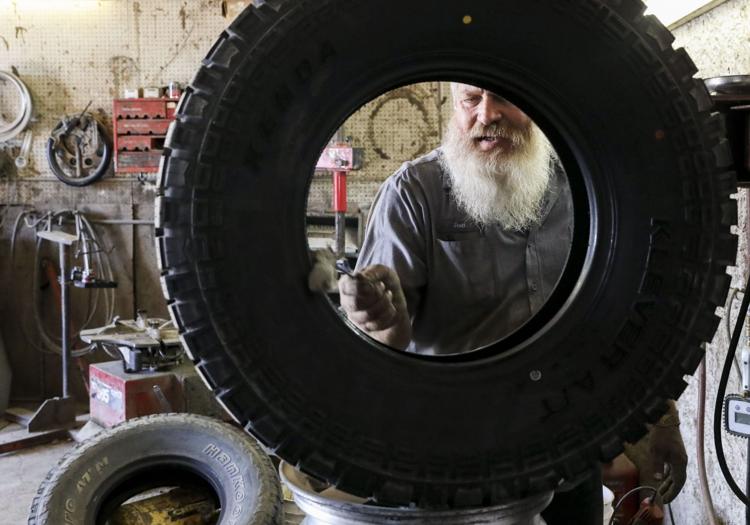 Mohlfeld estimated 40% of the business he manages are exempt from sales tax because the new tires — for combines, trucks and trailers — are for farms. "Free money" from the government, including more than $221 million in subsidies paid to Barton County farmers since 1995, is a frequent subject of the jokes he tells at the shop, where patrons, often in overalls, seem to hang out as much to chat as to haggle.
Mohlfeld's repertoire includes this gem: "You know how a farmer gets a raise, don't you? He installs another mailbox."
But a farmer in worn-out jeans recently fired back, saying the tax breaks and subsidies not only protect the food supply, they allow more money to be spent at the shop Mohlfeld runs. At the end of the day, they share the same views about getting their hands dirty, standing up for the national anthem and voting for Trump.
"His supporters don't have time to riot or protest," said Mohlfeld, sharing a common refrain. "They are all working."
He was unfazed by recent reporting in The New York Times that said Trump paid $750 in federal income taxes in both 2016 and 2017. He said he doesn't put much stock in media coverage these days because it's all biased — and even if it's true, he wouldn't change his vote.
'Time for a change'
In the 2016 election, Trump landed 4,959 votes in Barton County. Hillary Clinton had 795.
"It's time for a change," Mohlfeld said after the victory. "I am tired of living at the poverty level. I am tired of working like a dog and nothing to show for it."
As promised, Trump cut federal taxes. But gains for families who make between $50,000 and $80,000 a year have been almost entirely offset by indirect taxes on consumers from Trump tariffs levied on imported goods, says the nonpartisan Tax Policy Center in Washington. Successful corporations and businesses fared much better, which, over time, the center says, should lead to higher returns for shareholders and higher wages for workers.
Nearly four years since Mohlfeld's call for change, he still makes $12 an hour. With a little commission and at least 550 hours of overtime, he said, he made about $42,000 last year, one of his best. But 23 years of wrangling tires at the shop, working under four owners, has taken a toll. His right knee is going out. A knee replacement isn't an option. He said the shop, part of a chain called Clark Tire Co., wouldn't last if he took three months off to recover.
Instead, he drove to Arkansas one day, got a stem cell shot and was back at work three hours later. He stomped on the concrete floor to show either strength or tolerance for pain. He admitted that he may physically only have two or three years left in him.
"I don't think I can do it any longer," said Mohlfeld, who sports a big gray beard.
He was finally able to get an assistant who could pass the drug screen. He said the part-time employee lasted through winter, then quit right before the busy spring season. The hired hand apparently complained around town about not being able to make a living on $10 an hour.
"You can if you work 40 or 50 hours. But when you work six, you probably can't," Mohlfeld said, still ticked off. "I've given up on finding help."
Adding his wife to his high-deductible health insurance plan is also still out of reach. Not so for Jim Dailey, 72, who, leaning on a cane, walked past the tire shop to get exercise as his doctor encourages.
Dailey retired at age 59 after working 37 years on the line for General Motors, first in Indiana, then Louisiana.
"It's about like being on welfare because they take care of you," he said of the benefits. "You had to work for it."
Dailey and his wife moved to Liberal a few years ago to be closer to family.
"Every night you turn the TV on and somebody shot somebody," he said of living in Shreveport, but he added: "I don't care what town you live in, you are going to have problems."
Liberal has been dealing with the fallout from a long string of arson fires that even claimed the high school gymnasium.
Law and order
Liberal has one police officer, and it is no longer John Simpson. He won the Republican primary in the race to be the next sheriff in Barton County. Since there weren't any Democrats, he will likely win in November.
"A lot of things need to change in this county and it doesn't appear to be happening," said Simpson, 39. "Not saying the sheriff we have is a bad guy."
Simpson said the county jail is so outdated that the facility isn't safe or secure, claims that are supported by allegations from a woman who filed a recent lawsuit over her stays there.
"We still think they are people," Simpson said of inmates. "We realize they make some bad decisions."
He also wants deputies to spend more time on gravel roads instead of focusing on highways.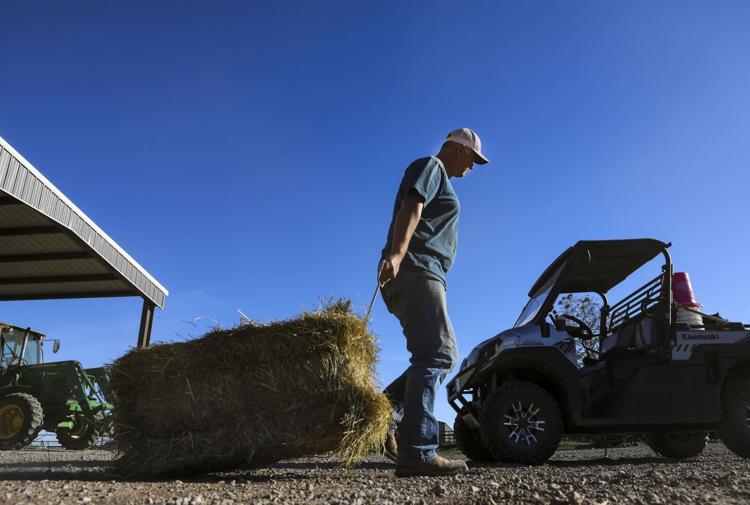 "I hear from a lot of farmers," he said. "They don't see them out and about."
He said any federal decisions are slow to reach Liberal, which seldom changes, but he supports Trump.
"There's nothing I've seen him do as a president that has made me not like what he's doing," he said. "There are times somebody needs to take Twitter away from him. I like that he's lessened the restrictions on farmers because we've all got to eat."
Ethan Stenger, 30, who grew up in south St. Louis County and married into a large farming business near Liberal, said each candidate has flaws, it's just that Trump's are more attention-getting. Beyond the noise, there is sound Trump policy.
"You can't deny he has made changes for middle-class Americans and small-business owners," said Stenger, taking a break from fertilizing a 160-acre field to explain his view. "What's actually gone on under his administration is far more positive than negative."
Dorothy Spivey, 47, chief operating officer at Barton Mutual, an insurance company in downtown Liberal that employs 34 people, said Trump has done a "fabulous job."
She's proud that he's been nominated for a Nobel Peace Prize and happy that the stock market has performed well under his leadership.
"I feel everybody has benefited," she said of Trump economic policies, even though the coronavirus spoiled some of the gains.
Masks? What masks?
Nobody seems to be wearing masks to prevent the spread of the pandemic here. There have been 195 infections reported in Barton County and no deaths.
"I am not happy with everything being shut down for the flu," said Doris Fast, 59, still the town clerk.
She lamented the toll the virus — or the threat of it by media — has had on retail businesses, particularly in places like Branson.
"I have had it. My husband had it," Fast said. "The worst thing about it was our loss of taste and smell."
She is going to vote for Trump.
"There are a lot of things that I just can't get past," she said. "We do need a wall. We need businesses. We need to have our medicine made here in America. We need to have everything made in the USA, and we don't need to be dealing with China."
Like many others here, there's no sense debating these issues if you support abortion rights. Fast has a visceral reaction to it. Her granddaughter weighed 1 pound, 6 ounces at birth — so tiny that her daddy's wedding ring fit around her leg. Yet the baby survived.
Fast, who attends a nondenominational Christian church, also has strong views about same-sex marriage.
"I don't want people to go to hell, but that's what's going to happen," she said.
Come to think of it, there's nothing on the other side worth voting for, she said, even if you strip away politics and take a hard look at the specimens.
"I mean have you seen the man?" she said. "Have you seen Joe Biden? I feel sorry for him. I don't think he's well."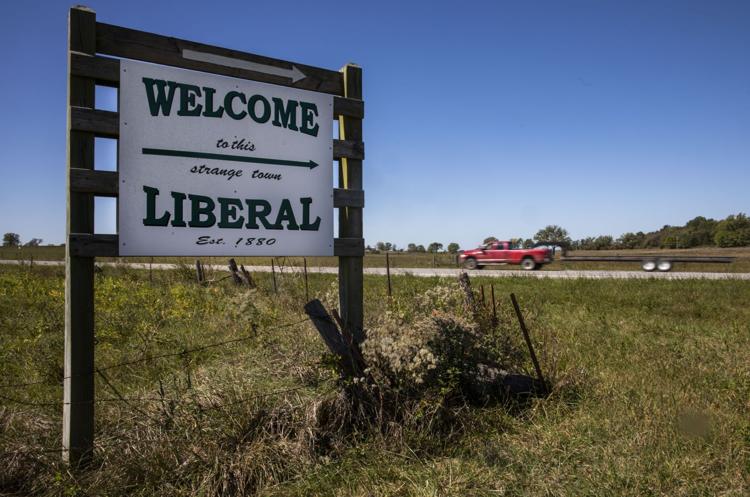 Most of the people interviewed for this story had a similar opinion. A nursing home manager said Biden seemed to have early onset dementia. Asked about Trump outbursts, residents responded about their own imperfections, or ignored them in favor of Trump's policies and his choices for the U.S. Supreme Court.
"I suppose some of the things he thinks are way out there," Fast acknowledged. "I wouldn't do anything like that. I am not a politician. I am a farmer's wife."
Regardless, she said, the outcome of the election has already been decided.
"It's not going to be a surprise to the Lord what happens," she said.
The 'last' Democrat
Few people left probably had more in common with Liberal founders than Vincil Mayfield.
He didn't go to church. He looked and acted a little bit like Harry Truman, who was born in nearby Lamar. As a young man, Mayfield fled. He joined the military and raised a family in the Kansas City area. After retiring from a warehouse job, he returned to his hometown and bellied up to morning debates down at Mary's Flower Cart Café.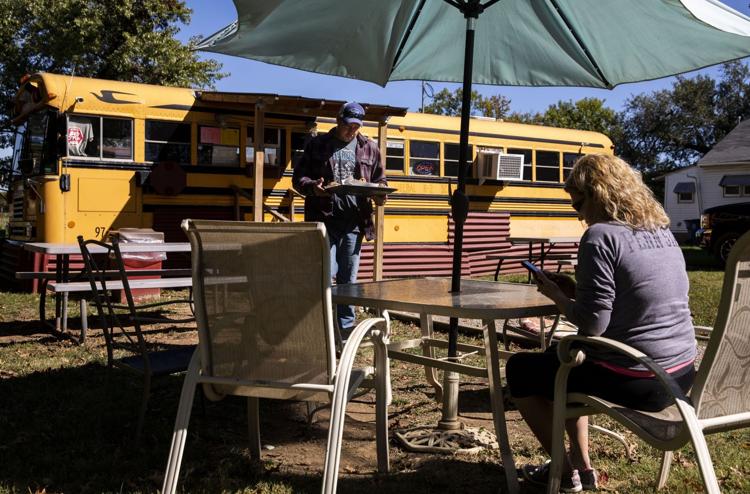 Though he suspected others hid their true identity, Mayfield shared his vocally.
"Half the SOBs don't have any compassion for anybody," he told the Post-Dispatch in early 2017. "They live in a bubble here. They don't understand the problems that people have in the city at all."
His pals would say the opposite. But Mayfield isn't around any longer to push back. He died from cancer in 2018. He was 78.
So notable was his political position, he was described in his eulogy as a Democrat, said son Harold Mayfield, 50, of Harrisonville.
"He might have been the last one that was still down there," he said.
Yet he liked living in Liberal.
"Politics doesn't determine what we think of people," he said of his father's philosophy. "We are friends first. Then, politics are second."
Even still, café management once said Vincil Mayfield needed to take a few weeks off when debates got too hot, which they would be today if he were around to be a part of them.
Trump fervor runs high in Liberal, Missouri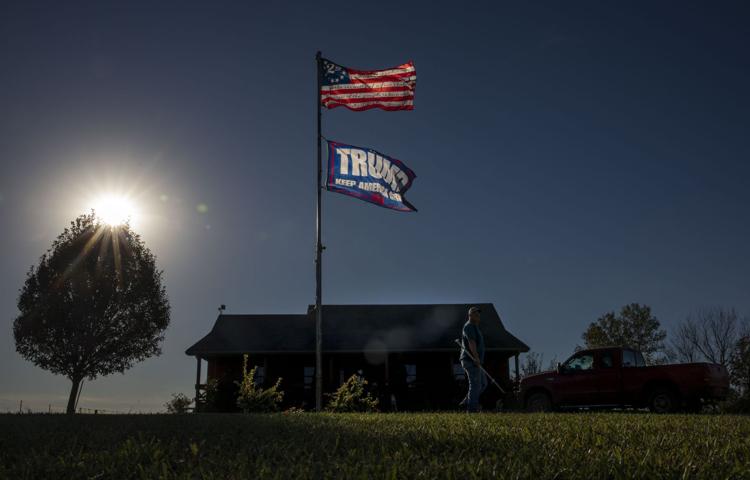 Trump fervor runs high in Liberal, Missouri
Trump fervor runs high in Liberal, Missouri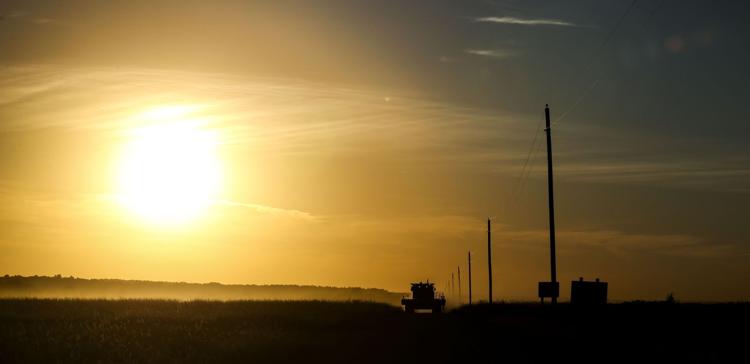 Trump fervor runs high in Liberal, Missouri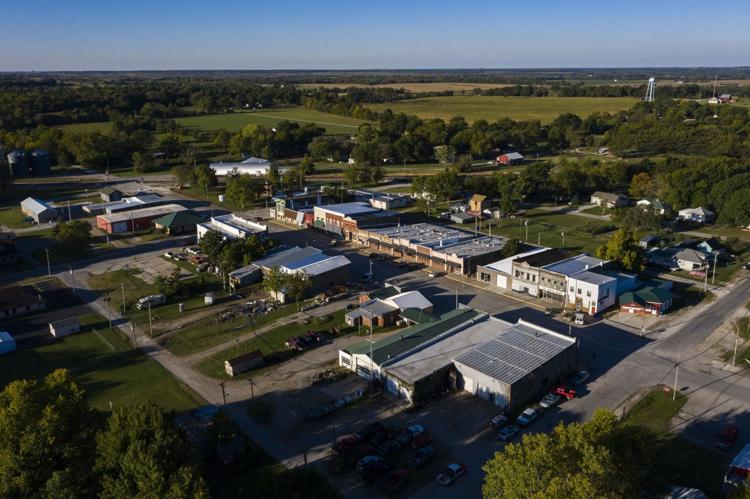 Trump fervor runs high in Liberal, Missouri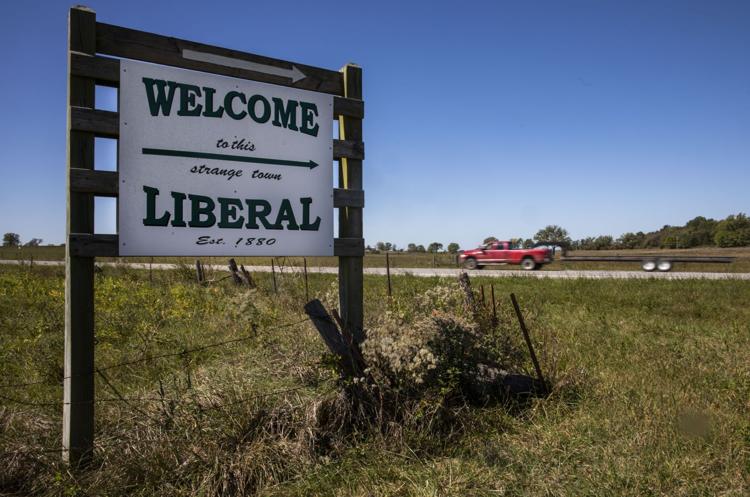 Trump fervor runs high in Liberal, Missouri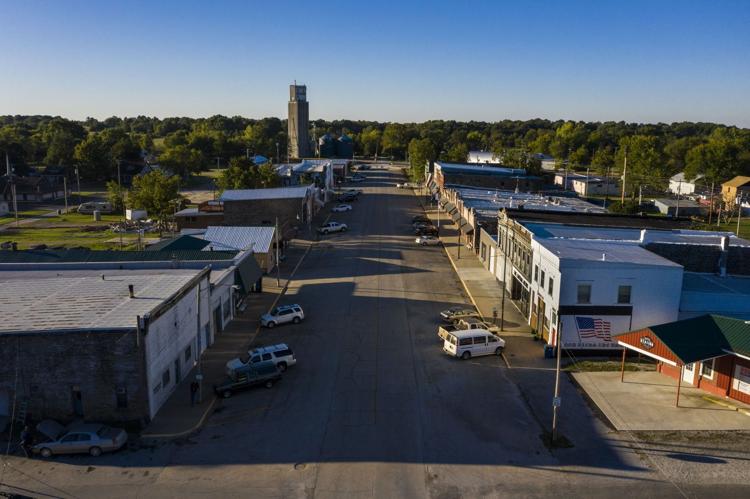 Watch Now: Views of Liberal, Missouri
Trump fervor runs high in Liberal, Missouri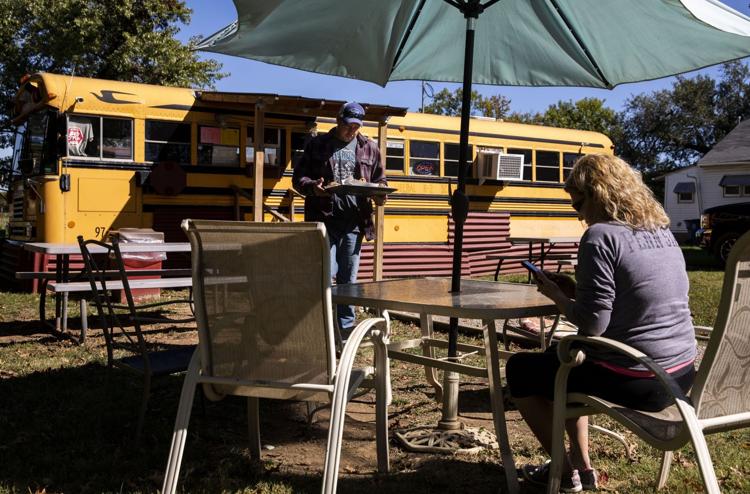 Trump fervor runs high in Liberal, Missouri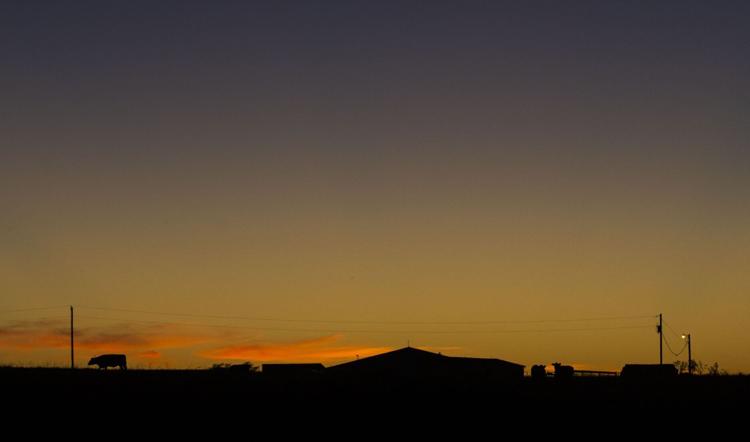 Trump fervor runs high in Liberal, Missouri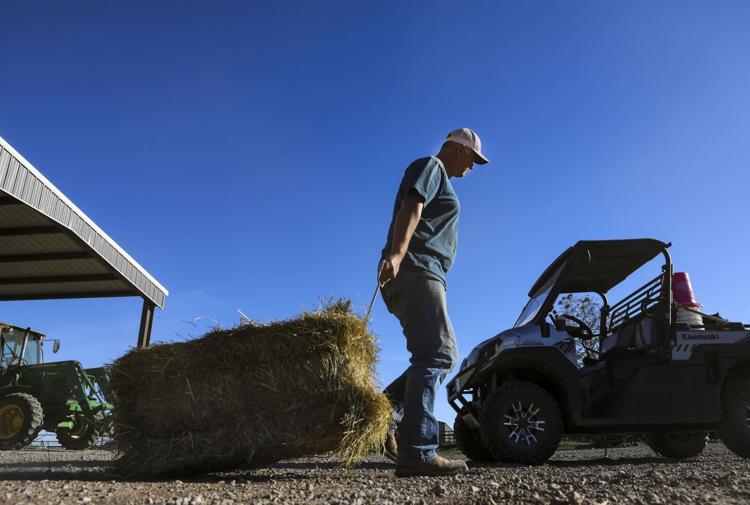 Trump fervor runs high in Liberal, Missouri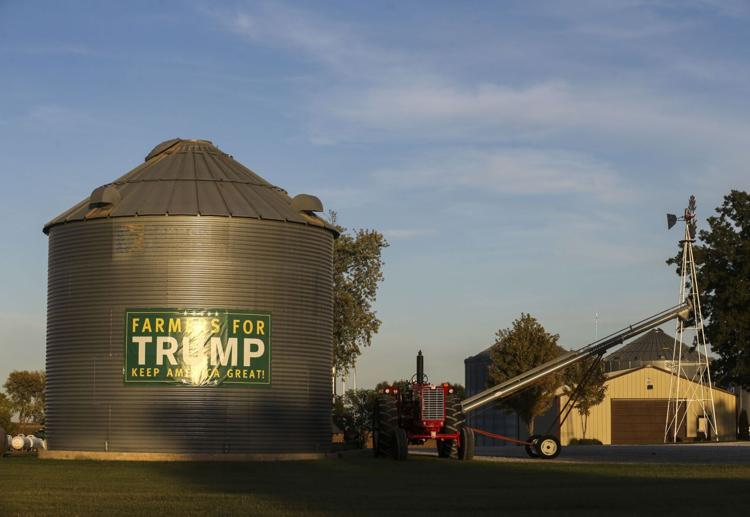 Trump fervor runs high in Liberal, Missouri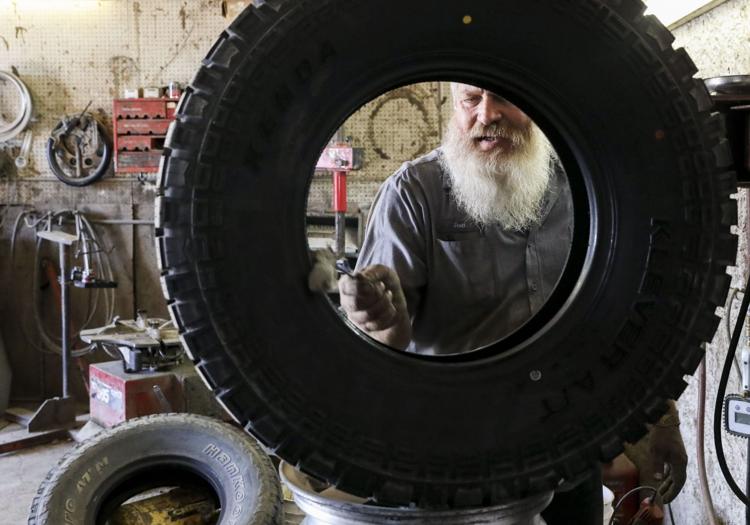 Trump fervor runs high in Liberal, Missouri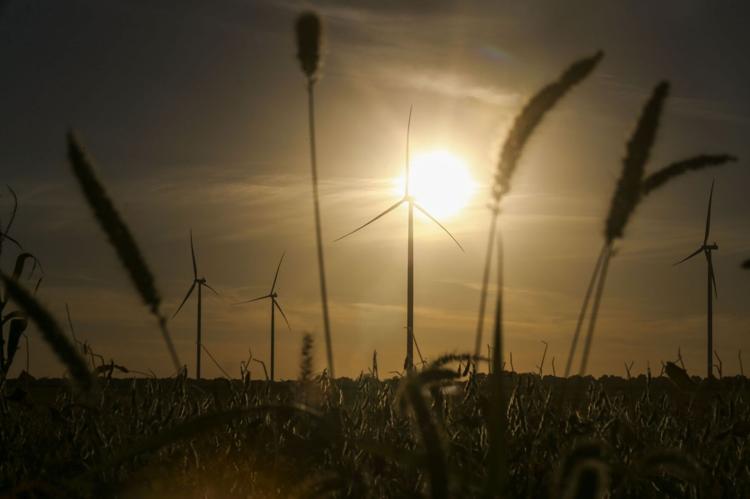 Get Election 2020 & Politics updates in your inbox!
Keep up on the latest in national and local politics as Election 2020 comes into focus.