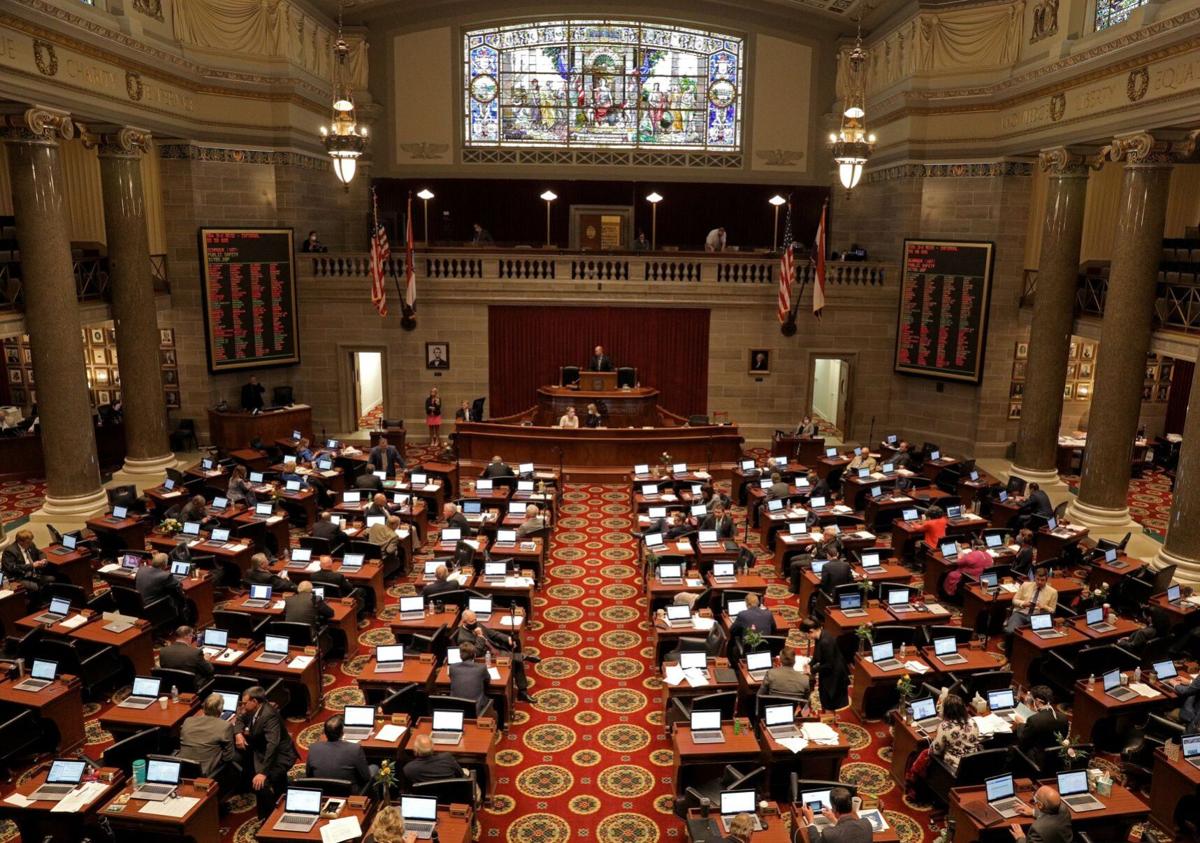 JEFFERSON CITY — Republican lawmakers Tuesday tried to poke holes in multiple reports that say expanding Medicaid could actually result in savings to the state.
In a hearing of the House Budget Committee, the GOP-led arguments came as voters are set to decide on Aug. 4 whether to expand the federally subsidized health care program for the poor after a decade of repeated rejections by the Republican-controlled Legislature.
"We need to try to understand what we're getting into," said Rep. Cody Smith, R-Neosho, who chairs the budget panel.
Medicaid is a joint state-federal welfare program that provides coverage for many low-income people, including children, seniors and those with disabilities. The 2010 Affordable Care Act expanded it to all adults under 65 who make less than 138% of the federal poverty line, though a 2012 U.S. Supreme Court ruling made expansion optional for the states.
Missouri is among 14 states that rejected the expansion idea.
The federal government currently covers about 65% of Medicaid costs, while the rest comes from the state. But populations covered under Medicaid expansion would have 90% covered by federal funding.
Republicans, including Gov. Mike Parson, have argued the state cannot afford a larger Medicaid program.
Smith raised questions about whether a fiscal analysis completed over a year ago by Democratic State Auditor Nicole Galloway needed to be updated because of the effects of the coronavirus.
"We're being impacted by a pandemic," Smith said, suggesting that job losses could result in more people qualifying for the program.
The note suggests the expansion will either save $1 billion or cost $200 million.
Paul Harper, an attorney for the auditor's office, said there is no legal process available to update the fiscal analysis to reflect any potential increase in the number of people seeking health care.
Harper also said the auditor's office is not taking a position on the veracity of the fiscal note, which was created by asking state agencies and other units of government to submit their estimates to the auditor's office.
"Case law is clear. We are not to weigh in on that debate," Harper said.
Despite that position, Republican lawmakers grilled the Democratic auditor's office in an attempt to determine if the fiscal note contained any hints of bias.
"It seems to me it's not the best process. It seems like we're going off a lot of hunches and guesses," said Rep. Dirk Deaton, R-Noel.
Rep. Curtis Trent, R-Springfield, said the financial effects of expansion could be "catastrophic."
Smith asked if the employees who created the report were biased because Galloway, a Democrat running for governor, favors expansion, while her likely opponent, Gov. Mike Parson, opposes it.
Harper said the employees have more than 20 years of experience in the office and have worked for both Democrat and Republican auditors.
An analysis by the Washington University-based Center for Health Economics and Policy, found that expansion would save the state an estimated $39 million.
The analysis says about 231,000 adults and 40,500 children would be added to the rolls, costing the state $118 million.
But, that additional cost would be offset by reductions in the rolls elsewhere, as well as an increase in tax revenue because of a boost in spending on health care services. Supporters also say the increase in federal money flowing to doctors, hospitals and other providers could spur the creation of thousands of jobs.