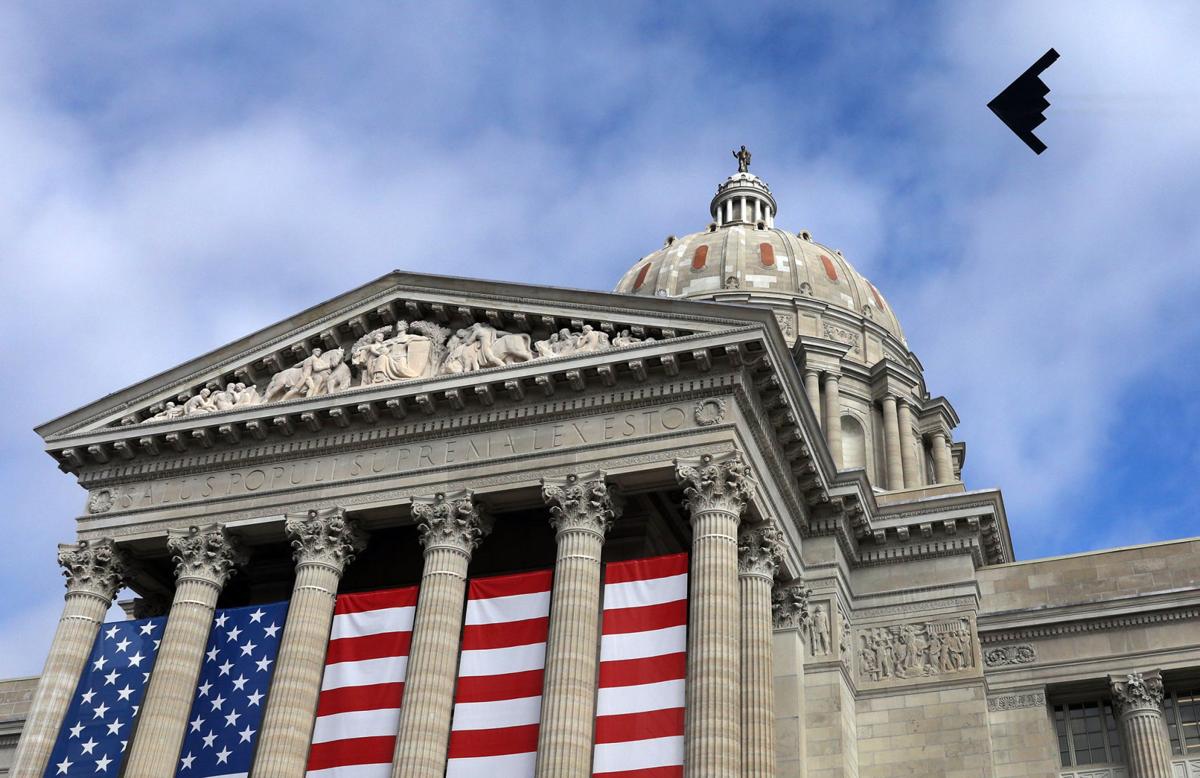 JEFFERSON CITY — A voter-backed mandate to expand Medicaid in Missouri was thrown into chaos Thursday after a key House committee gutted funding for the program.
The Republican-controlled House Budget Committee voted down a $1.6 billion, first-year spending plan for the health insurance program, which 53% of voters said in August should be expanded to include an additional 275,000 low-income residents.
The move marked the latest chapter in Republican opposition to former President Barack Obama's signature achievement, the Affordable Care Act.
And, it came two days after the Senate erected a separate roadblock to the Medicaid program by endorsing a provision that bars the use of public money for birth control, potentially endangering federal matching funds.
The budget panel vote failed when 20 Republican lawmakers, including Budget Committee Chairman Cody Smith of Carthage, voted against the funding mechanism. Nine Democrats on the committee voted in favor.
Missouri's Republican-controlled Legislature had been a holdout among states on expansion plans, forcing supporters to take it directly to voters last year.
Gov. Mike Parson, a Republican, moved the election to the lower-turnout August primary election, but it was nonetheless approved.
In arguing against the spending plan, rural lawmakers said they couldn't support it because voters in their districts were against offering health care to more poor people.
"Missourians in rural counties overwhelmingly voted 'no,'" said Rep. Sara Walsh, R-Ashland. "This is just a massive expansion of welfare."
Rep. Dirk Deaton, R-Noel, also called it a "massive expansion of the welfare state" that could not be sustained over time without siphoning money from schools and other state priorities.
"To expand would harm the truly needy," Deaton said.
Smith said he wants to see more changes to the current Medicaid program before adding more people to its rolls.
"If we expand Medicaid without doing that, we are simply pouring gasoline on the fire," Smith said.
Former House Speaker Todd Richardson, R-Poplar Bluff, who was named Medicaid director by Gov. Mike Parson, had been working for more than two years on changes to the system. He recently took a leave of absence without forwarding any major budget savings to the Legislature.
The pandemic has altered how much federal assistance Missouri will receive for the program.
Typically, Missouri pays 35% of the cost, but the $1.9 trillion federal rescue package championed by President Joe Biden will lower the state's share to 10%.
Smith said he will file another budget bill on Friday to determine how to spend the money that will not be spent on the expansion. The Senate could reject that proposal and work to find a compromise way to fund the expansion.
Court challenge?
The lack of funding for an expansion also could land the state in court, where a judge could force the state to comply with what voters approved last year.
Debate on the spending became emotional for Democrats, who said Republicans were ignoring the will of the people.
Rep. Peter Merideth, D-St. Louis, called claims that the state is in a fiscal emergency a "lie" because of a flood of federal pandemic aid that has resulted in billions of dollars in the state budget.
"This is billions of dollars for our state that we are turning away and sending to other states," Merideth said.
Merideth's comments brought a scolding from Smith.
"Allegations of dishonesty will not be tolerated," Smith said.
"My heart is kind of broken right now and at the same time I'm livid," said Rep. Rasheen Aldridge, D-St. Louis. "Right now what we're doing is playing games."
Rep. LaKeySha Bosley, D-St. Louis, said the lack of funding would hurt women of color.
"I want you all to really think of that. We're in the midst of a pandemic and you know who are the ones who are dying? They look like me," Bosley said. "Using this as a political football is not how or why we were sent here."
As for the birth control issue that arose in the Senate, Democrats believe that could endanger the entire Medicaid program because contraceptive treatments are required under federal law.
The amendment, sponsored by Sen. Paul Wieland, R-Imperial, was tacked on to a bill extending the expiration of a special tax on hospitals that is a primary source of funding for the Medicaid program and a key piece of maintaining a balanced budget.
Senate Majority Leader Caleb Rowden, R-Columbia, played down Wieland's move, saying it is under review.