PARMA, MO. • The drugstore is long gone. So, too, are the bank and the barbershop, the opry house and the hardware store.
All that is left of downtown are collapsed awnings, caved-in ceilings and broken windowpanes of century-old buildings.
And now that the city of Parma has elected its first black mayor, the town of about 700 residents is suffering another kind of abandonment: Six of its 11 employees — including the police chief, city clerk and water department supervisor — have resigned.
"I don't understand," said Tyus Byrd, who was sworn in as mayor a week ago. "I never said anything about cleaning house."
People here cite a variety of reasons for the departures. Hurt feelings. Worries about being fired. Loyalty to the former mayor, who had been in power for much of the past half-century.
"I don't want Al Sharpton showing up here. I'll tell you that," said Martha Miller, the owner of Miller's Store who campaigned for Byrd.
Miller said Byrd's victory and the subsequent resignations had nothing to do with her race, but others disagreed.
"I think it's about being a woman and being black," said Nelvia Donaldson, who is also African-American, and was elected alderman in April. "He (former Mayor Randall Ramsey) thought he had it in the bag."
Ramsey had good reason to believe he would win re-election. He was first elected mayor in 1962 when he was just 25 years old. Even he acknowledges that during his tenure, the city went downhill. That's not to say it was his fault.
The story of this city in Missouri's Bootheel is no different than that of many once-bustling and now-deserted municipalities scattered along the fertile banks of the lower Mississippi River.
As farming became more mechanized, 40-acre family run operations were subsumed by 4,000-acre agribusinesses, pushing away jobs and residents.
Ramsey's first stint in office lasted 12 years. He took a long hiatus and ran again in 1991, serving for the next 24 years.
Supporters credit him with keeping the city afloat during hard times, and curtailing crime by using federal grants to hire full-time police officers.
But some residents said those officers hurt the city more than they helped.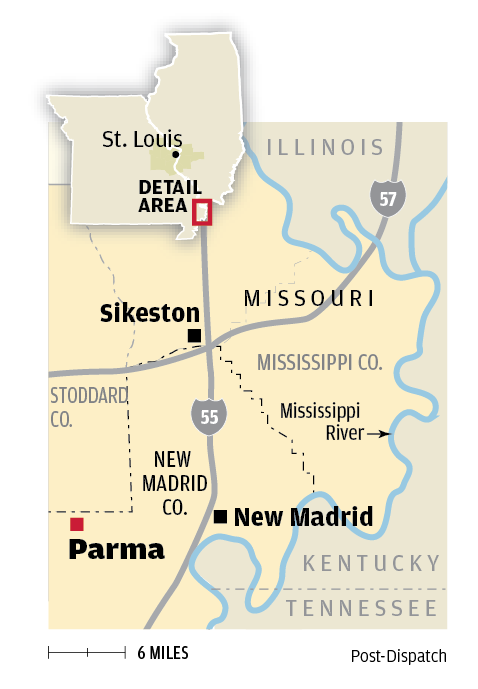 "They will literally be out in the morning with a measuring tape, measuring your grass," said Terrell Thatch, 32, a cousin of Byrd's.
Byrd, 40, a stay-at-home mom, grew up in Parma. She briefly served as city clerk about eight years ago, before leaving for a job in Kokomo, Ind. She moved back in 2012 to care for her father, who had prostate cancer.
She decided to run for office after hearing people complain about the police and how the city was being run.
"I would hear things from the residents," she said. "Everybody knows everybody."
She said she ran on a platform of "changing Parma together."
"The residents wanted to build trust again and work with the city officials to bring this city back together," she said.
About a month before the election, a white part-time Parma police officer used a Taser on a 17-year-old black youth.
Shatekia Thatch — also a cousin of the new mayor — said her son, Christopher Ward, was walking down the street when the officer approached him about prank phone calls that had been made to the police department that evening.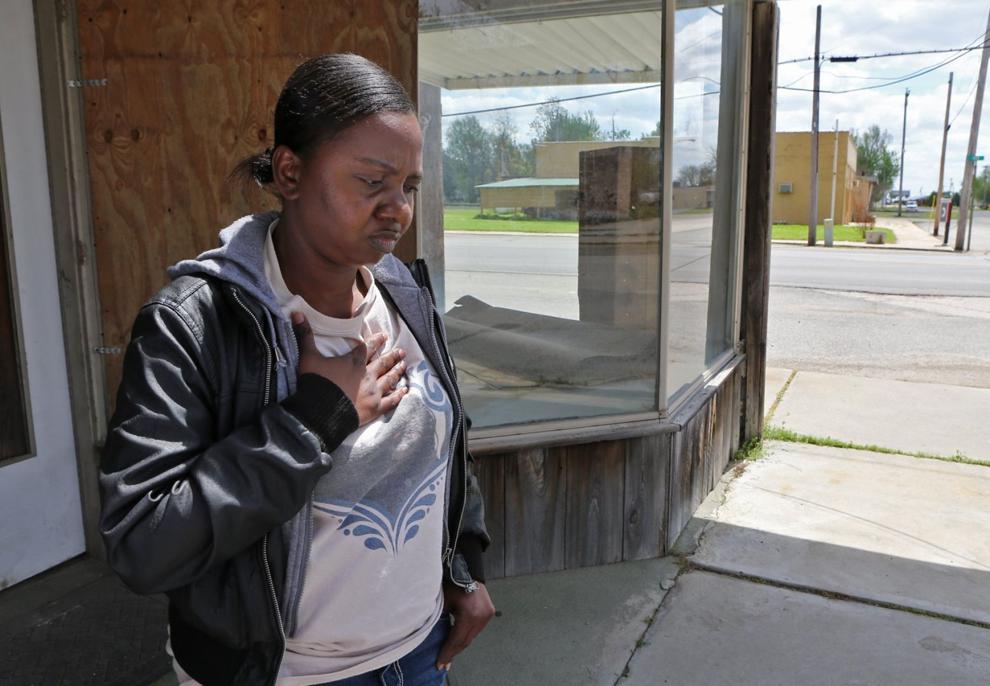 Thatch said that when her son refused to speak to the officer, the cop used his Taser on Ward, arrested him and booked him at the police station.
Rich Medley, a former assistant police chief, said the officer acted within his bounds and used his Taser only when Ward tried to flee.
"He acted within procedure," Medley said.
The incident prompted a small crowd of African-American residents to show up at the police station that night to find out what had happened.
In the April 7 election, 122 people voted for Byrd. Ramsey received 84 votes. It was about double the typical turnout.
Byrd said she walked into City Hall a week later to pay her water bill and tried to say hello to the mayor and other city employees but was met with silence.
Then just before her swearing-in ceremony at City Hall last week, a local television reporter pulled her aside. Did she know that a number of employees had just quit? The reporter told her the employees had cited "safety reasons."
Byrd didn't know what to make of it.
"Am I the safety issue?" she asked.
Medley, the former assistant chief, said that officers had run-ins with many of Byrd's relatives. After her election, Medley saw several Facebook postings by people with whom officers had issues, celebrating her victory, he said. The most concerning of those mentioned Medley by name and the city where he lives, he said.
He added that he resigned out of fear that he would not be able to do his job.
"Rather than put my life in danger more than I do now on a daily basis, I decided to walk away," he said.
Medley acknowledged that Byrd had never threatened to fire officers, nor publicly indicated that she would interfere with police.
In addition to Medley, two reserve officers resigned, along with Police Chief Trish Cohen, the city's only other full-time officer. Cohen declined to comment.
When Byrd showed up for work at City Hall, she was unable to locate financial statements, the book of ordinances, budget, meeting minutes or any other city documents.
"There's nothing," Byrd said.
As it turns out, Kim Hampton, who has been city treasurer for 24 years and runs the Mahan Gin, keeps many Parma financial documents in a 14-by-14-foot fireproof safe at the cotton gin.
"I do all of my job here," said Hampton, who did not resign.
Asked how the city could fulfill public records requests when the documents weren't at City Hall, Hampton said, "They (the residents) all know where I'm at."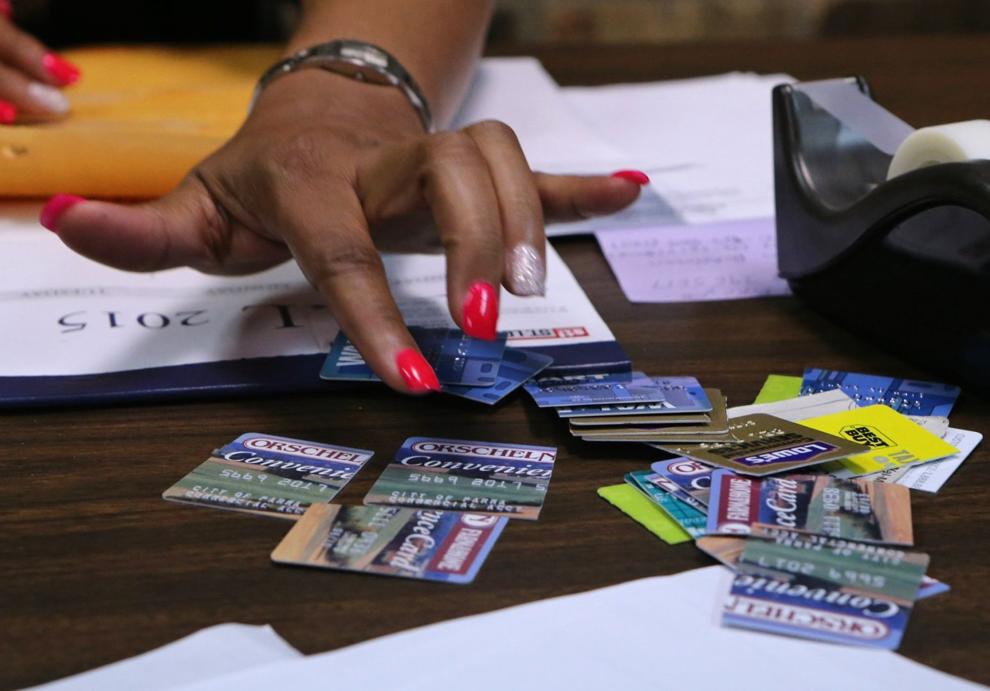 Byrd said she eventually obtained some account statements. A few of those statements showed that city employees routinely used city credit to purchase personal items, and then paid the city back by having money withheld from their paychecks over a period of months.
Ramsey said he allowed the practice because the city did not offer employees benefits, and the wages were low.
"In my mind, I considered it a benefit of the job, like having a credit union," Ramsey said.
Ramsey said Byrd didn't reassure employees their jobs would be safe. In a fourth-class city such as Parma, Ramsey said, the Board of Aldermen, along with the mayor, hires and fires employees. But over the years, aldermen gave him that sole authority and went along with his personnel decisions.
He said employees probably assumed that Byrd would enjoy that power.
"I feel like they didn't want to hang around and get fired," he said.
But Byrd said she didn't even have a chance to talk with employees.
Ramsey said he lost the election because black residents — more than a third of the city's population — turned out to vote for Byrd. He said it's possible the Taser incident motivated them.
"I have always had a good rapport with the black community as far as I know," Ramsey said. "But it wasn't good enough."
Ramsey, now 78, said he believes that things might have worked out for the best.
"You wear out your welcome," he said. "Or stay too long sometimes."