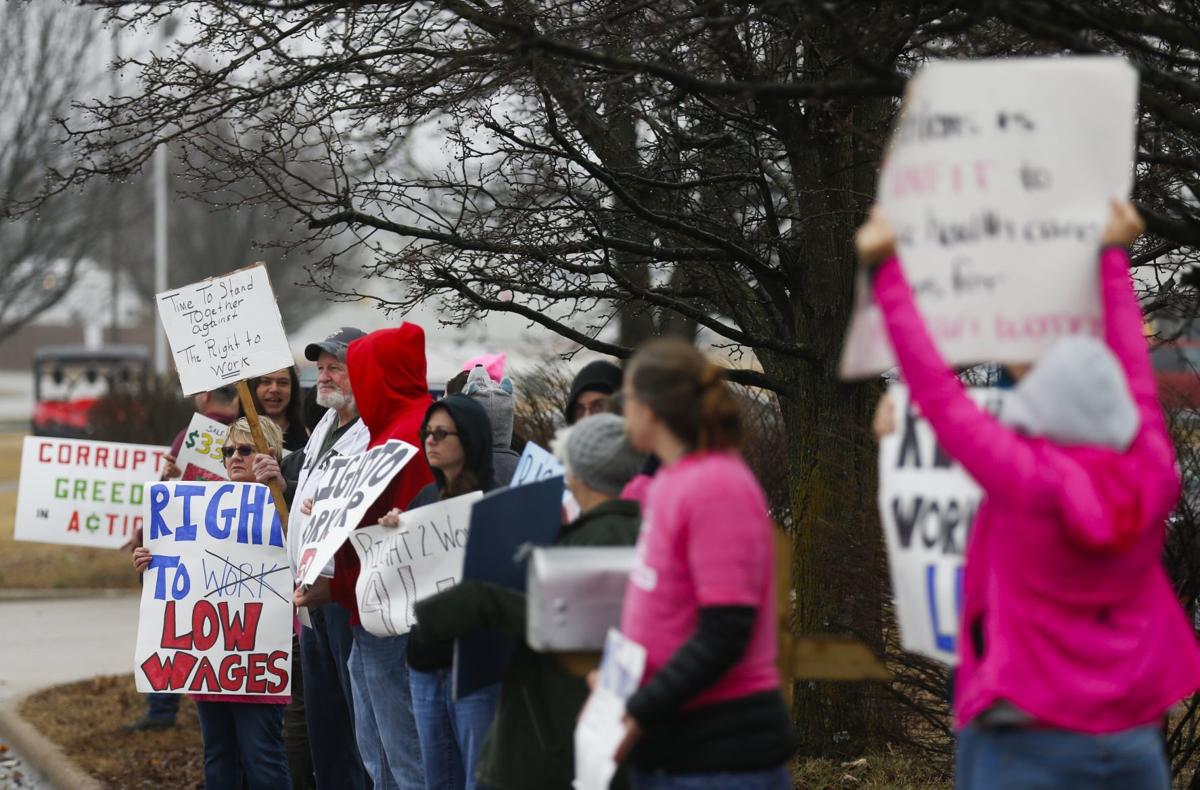 JEFFERSON CITY • An Illinois megadonor who was a major contributor to failed Alabama U.S. Senate candidate Roy Moore wants to make Missouri a right to work state.
Richard Uihlein, a wealthy packaging company executive from Lake Forest who is also helping to bankroll Attorney General Josh Hawley's bid for the U.S. Senate, contributed $500,000 Tuesday to a Kansas City-based political action committee named "Freedom to Work," which is raising cash to fend off a union-led attempt to kill efforts to change state labor laws.
Uihlein, who also contributed $360,000 to Gov. Eric Greitens' maiden bid for statewide office in 2016, has poured millions of dollars into helping upstart Republicans in races across the country.
But, union-led forces collected enough signatures to put the prospect of a new law on the statewide ballot, allowing voters to weigh in on the issue.
Uihlein's contribution comes after a nonprofit group linked to Greitens has contributed over $1.1 million to Freedom to Work since Jan. 1.
The move by Uihlein is the latest in a series of big-dollar contributions flooding in for both sides of the fight over the effort to give workers the option of paying dues to labor unions.
Uihlein became a controversial donor among Republicans after giving $100,000 to a political action committee backing Moore, who was accused of pursuing dates or sexual contact with teenage girls decades ago.
Moore lost his race to represent Alabama in the Senate in December.
Greitens' campaign office shares space in the same building as A New Missouri.
By contrast, the money flowing into the pro-union effort is coming from labor organizations, including the the Washington-based United Brotherhood of Carpenters and Joiners and the AFL-CIO.
The unions have funneled over $1.4 million into their We Are Missouri PAC this year.
In addition to fending off the union-led vote to abolish the right to work law, the Republican-leaning groups are collecting signatures to place a referendum on the ballot allowing employees in unionized workplaces to opt out of paying unions for the cost of being represented.