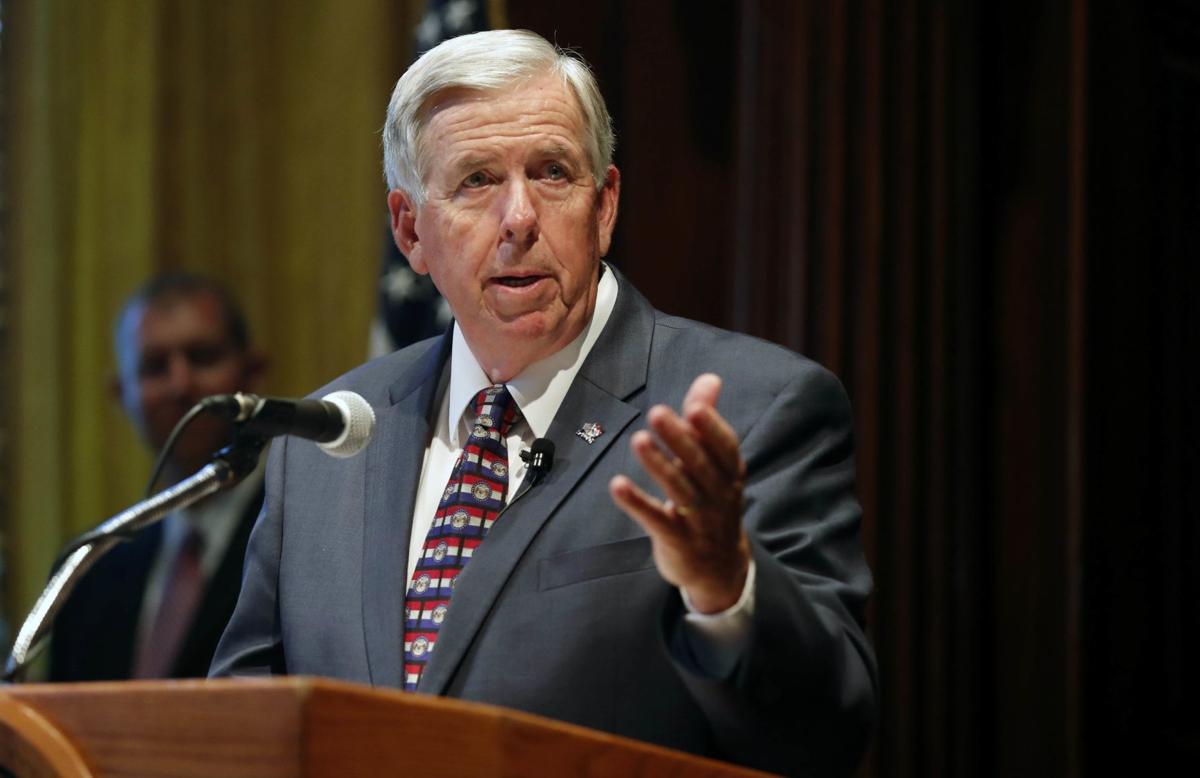 JEFFERSON CITY — Gov. Mike Parson said Wednesday he is calling legislators back for a special session next month to address a tax issue affecting mostly rural car buyers.
Parson, a Republican, wants to deal with a June 25 Missouri Supreme Court decision that said a couple could not turn in more than one used car to reduce the sales tax bill on the purchase of a new car.
The Department of Revenue had allowed the trade-in value of more than one vehicle, trailer, boat or outboard motor to count against the sales tax on the purchase of a new vehicle, the governor's office said.
It's estimated the decision could affect as many as 3,000 car buyers, mostly in rural areas of the state. Parson is a former sheriff in rural Polk County.
"After reviewing the Court's decision, we've decided to call a special session because it's simply the right thing to do for the people of our state," Parson said in a statement. "The enforcement of this decision would create a financial burden on Missouri taxpayers and unnecessary government red tape that we can proactively prevent."
The governor's office said car sales would be the sole issue addressed during the special session. It will run concurrently with the annual veto session, during the week of Sept. 9-13. This will be Parson's second special session. Last year, he summoned lawmakers to expand drug treatment courts and science education programs.
Governors have latitude to call special sessions on subjects they choose, and Democrats immediately made hay of Parson's decision to call one for used car sales. They said tackling gun violence and a puzzling decline in Medicaid rolls would be a better use of resources.
"There are several issues that demand immediate legislative attention and would justify the cost of a special session," House Minority Leader Crystal Quade, D-Springfield, said in a statement. "Creating another unnecessary tax break for a handful of people isn't one of them."
The Supreme Court decision "created a need to clarify an area of state law that has been historically unclear to the citizens of Missouri," Acting Director of the Department of Revenue Ken Zellers said in a statement. "The special session presents an excellent opportunity to do just that."
Auditor Nicole Galloway, a Democrat running for governor, had asked Parson on Tuesday to call a special session to authorize state spending on armed school resource officers. A recent school safety task force recommended armed officers in schools whenever possible.
She said local districts and police departments currently pay for school resource officers.
"Teachers should educate our students, law enforcement should protect our children, and lawmakers should act instead of sitting idly by while our kids are put in danger," Galloway said in a statement. "The state should fully fund this priority so that local districts can use their resources in the classroom."
Daily updates on the latest news in the St. Louis business community.