JEFFERSON CITY — Although he acknowledged the move will be ridiculed, a Missouri lawmaker is asking Gov. Mike Parson to block the return of a nearly century-old statue to its perch on the dome of the Capitol.
Rep. Mike Moon, an Ash Grove Republican, cited Scripture in his request to Parson, arguing that the statue of the Roman goddess of agriculture, Ceres, is a "false god."
"We serve a mighty God and we have need for no other god(s)," Moon wrote in a letter to the governor.
"If we chose to erect a statue of Jesus on, or in, some state property, there would likely be an outcry from those who disagree with our choice. Those who would oppose the statue of Jesus are the same who would argue in support of placing a false god on our Capitol's dome. Should we not stand firm in our beliefs as well by refusing to honor a pagan god?" Moon added.
Parson and those in charge of Capitol restorations are unlikely to heed Moon's call.
"And she's all dressed up, she's pretty to go back up on top of our state Capitol and represent all of us. It's kind of a special day to be part of the unveiling," Parson told Missourinet in an interview.
Dana Rademan Miller, the clerk of the Missouri House of Representatives and a member of the commission that oversees the Capitol, said a core responsibility of the panel is to ensure the building is preserved in keeping with how it was originally designed.
"Ceres is a symbol representing our state's strong agricultural economy and the majority of individuals I've spoken to are excited about the restoration and her return to the Capitol," Miller told the Post-Dispatch.
Moon's request also drew criticism from some colleagues, who chided him for focusing on Ceres when the Capitol is full of other statues and other historic scenes.
"I have some bad news for @realmikemoon about all the stained glass windows adorning the House Chamber ..." Rep. Phil Christofanelli, R-St. Peters, tweeted.
One of those windows, for example, depicting "Progress," shows a partially nude man. In another, depicting "Truth," a matron views herself in a hand mirror as a cherub pulls back her robe to reveal the "naked truth."
The sculpture depicts a 10-foot, 4-inch-tall Ceres holding a bundle of grain in her left arm to signify the importance of agriculture to Missouri.
Moon, who is running for a seat in the Senate representing a district in southwest Missouri, has garnered headlines before.
The video shows the lawmaker at his farm with his hand gripping the head of a chicken. He slices the head off, clips its feet and wings and removes the internal organs.
Moon, a cattle rancher who has served in the House since 2013, faces Republican David Cole of Cassville in the August primary for the Senate seat.
---
The Missouri capitol is its own museum of art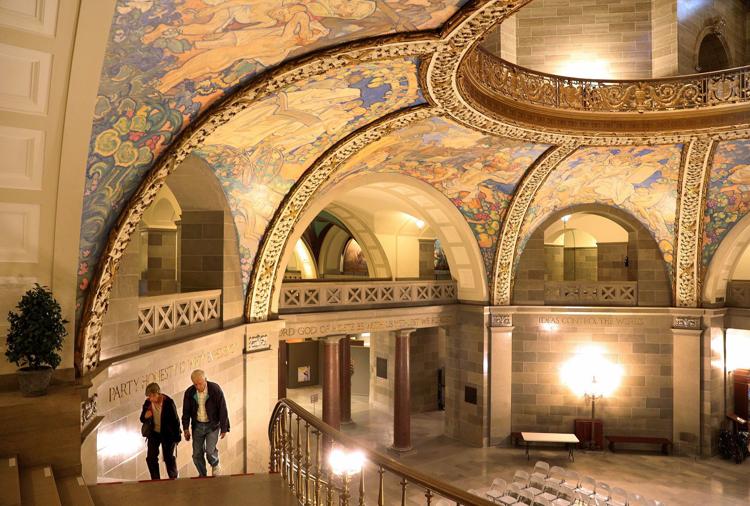 The Missouri capitol is its own museum of art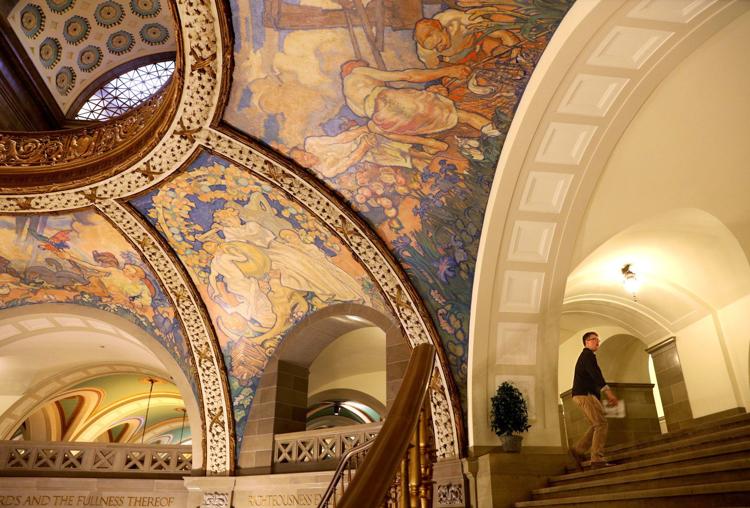 The Missouri capitol is its own museum of art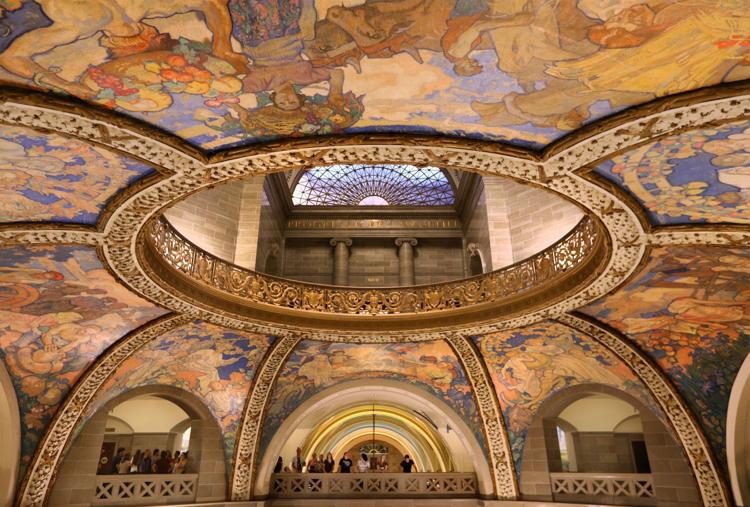 The Missouri capitol is its own museum of art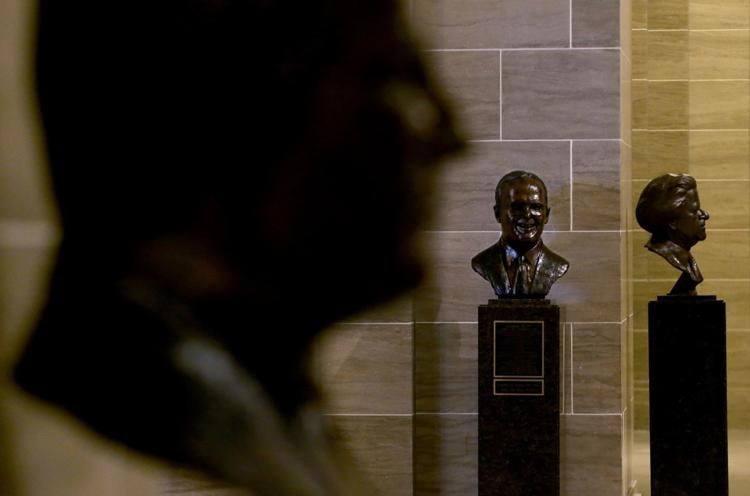 The Missouri capitol is its own museum of art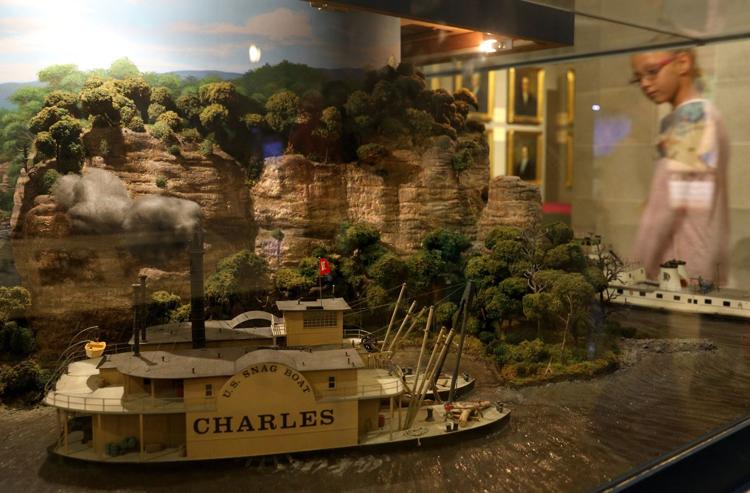 The Missouri capitol is its own museum of art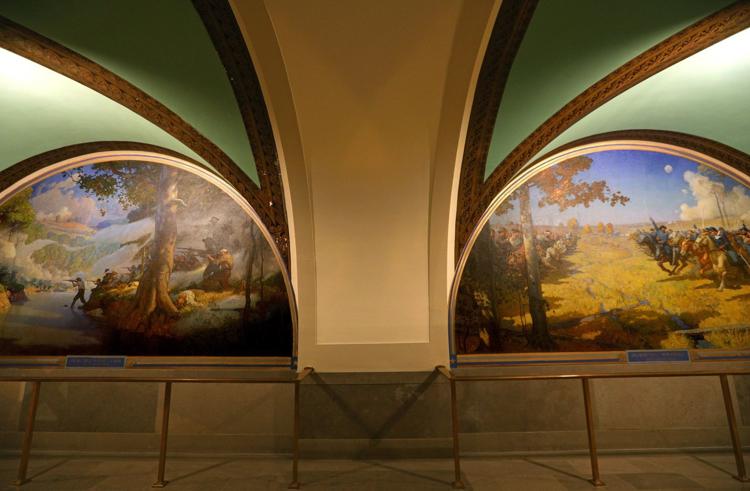 The Missouri capitol is its own museum of art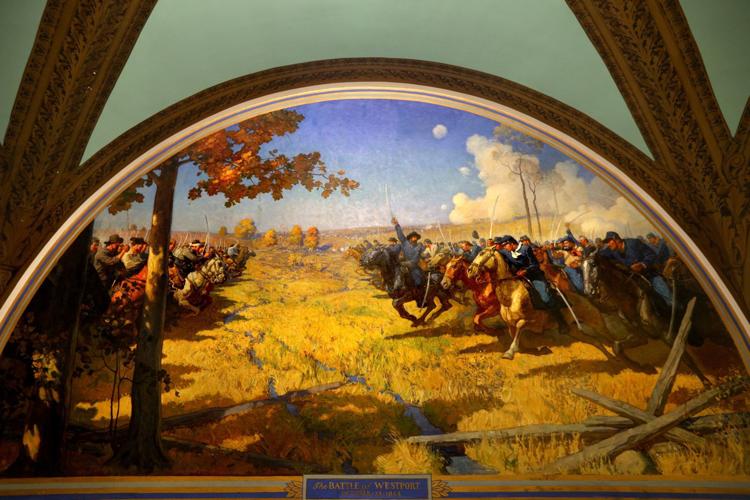 The Missouri capitol is its own museum of art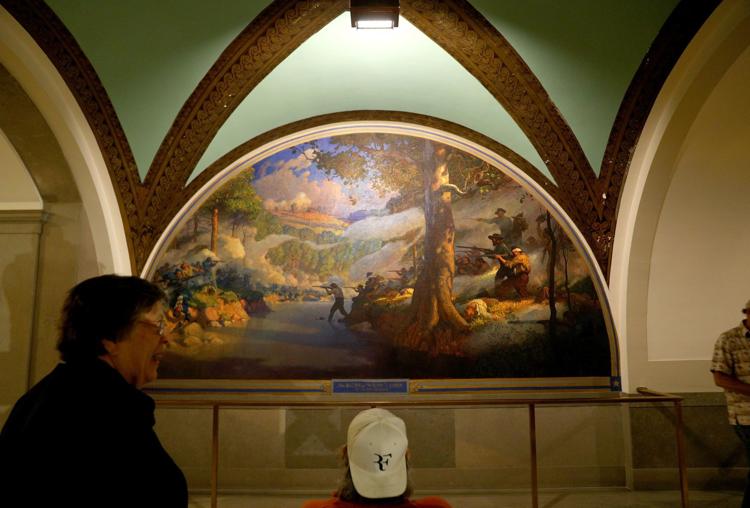 The Missouri capitol is its own museum of art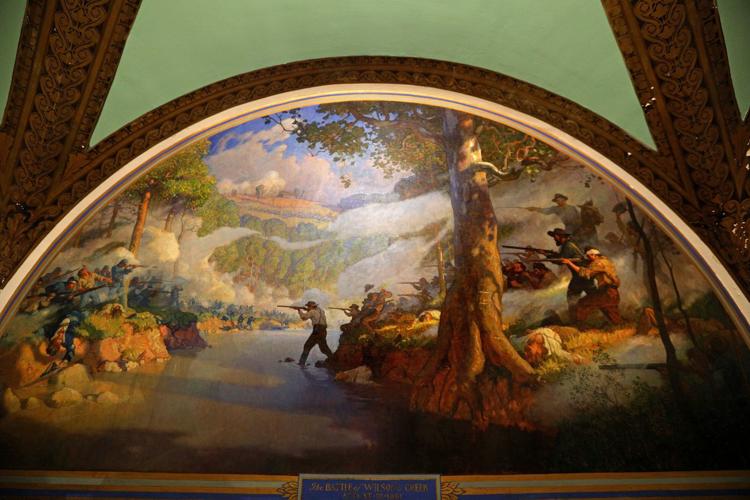 The Missouri capitol is its own museum of art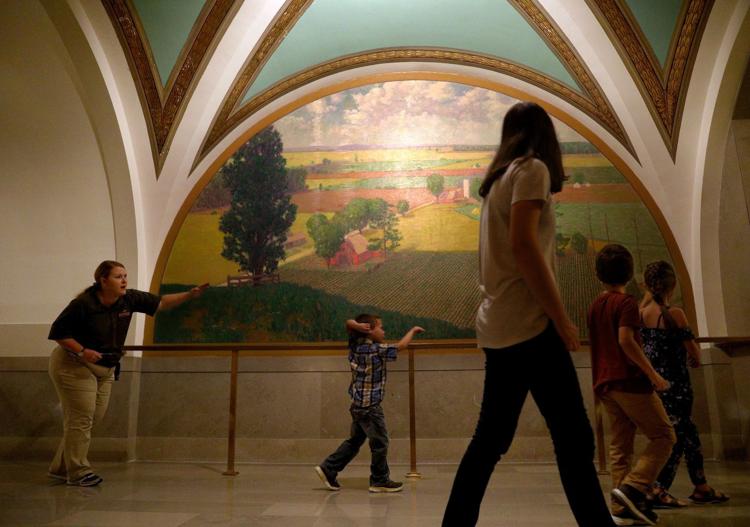 The Missouri capitol is its own museum of art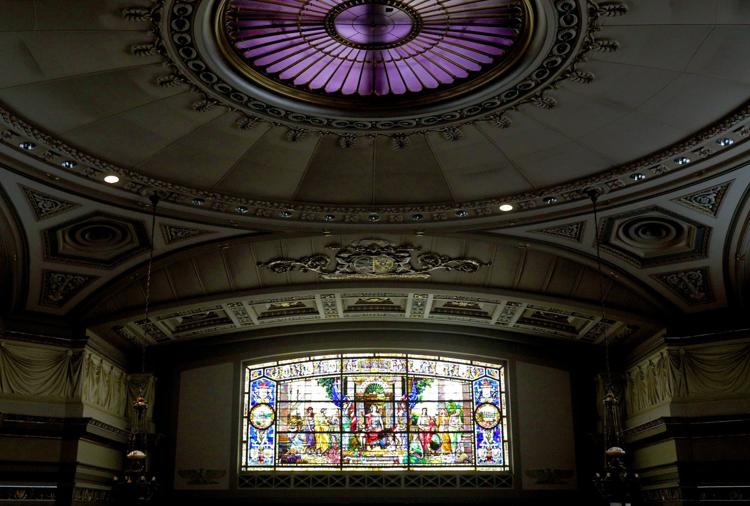 The Missouri capitol is its own museum of art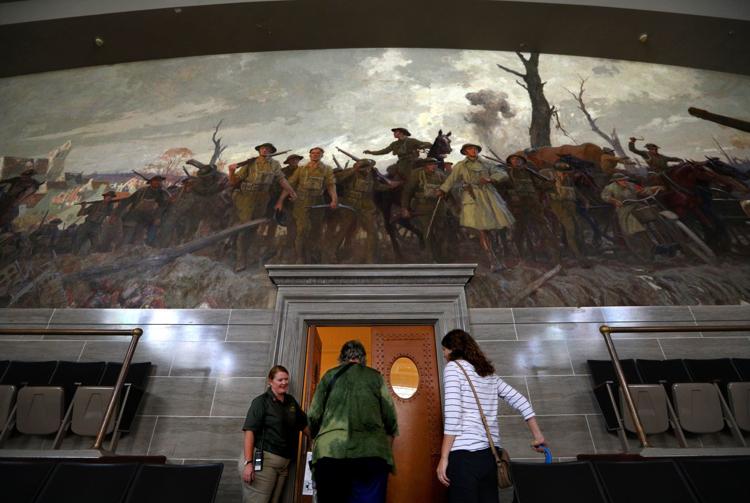 The Missouri capitol is its own museum of art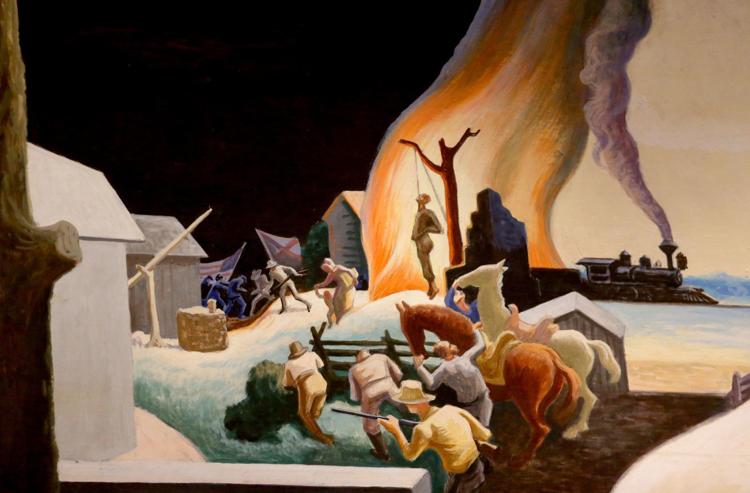 The Missouri capitol is its own museum of art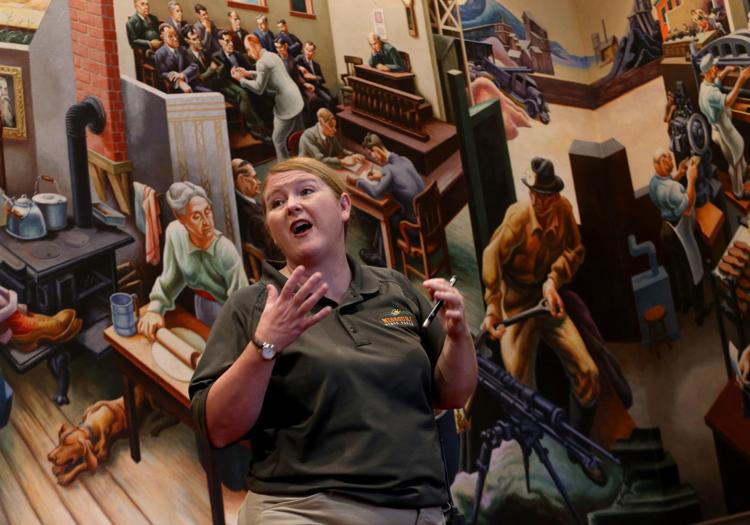 The Missouri capitol is its own museum of art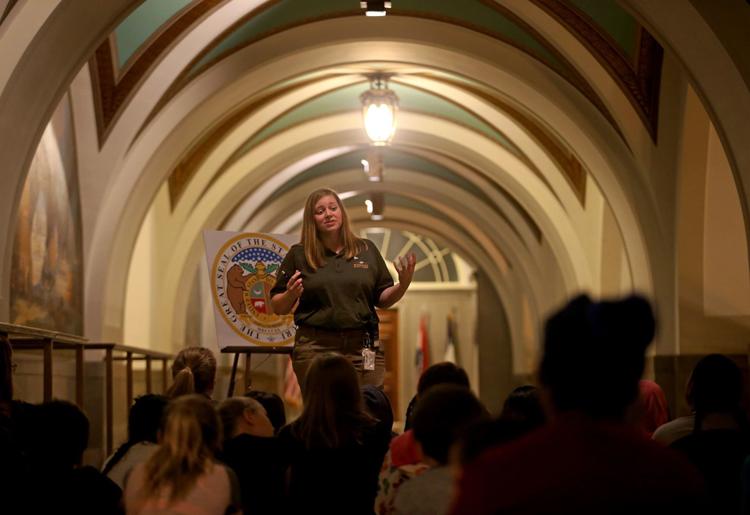 The Missouri capitol is its own museum of art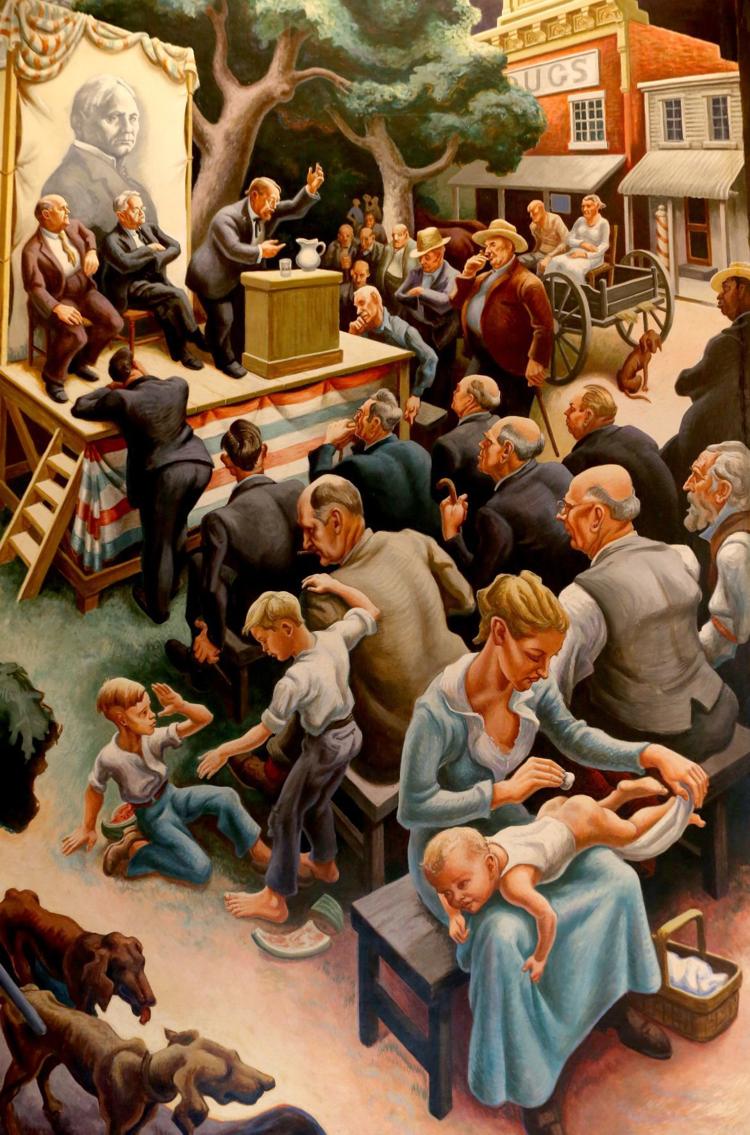 The Missouri capitol is its own museum of art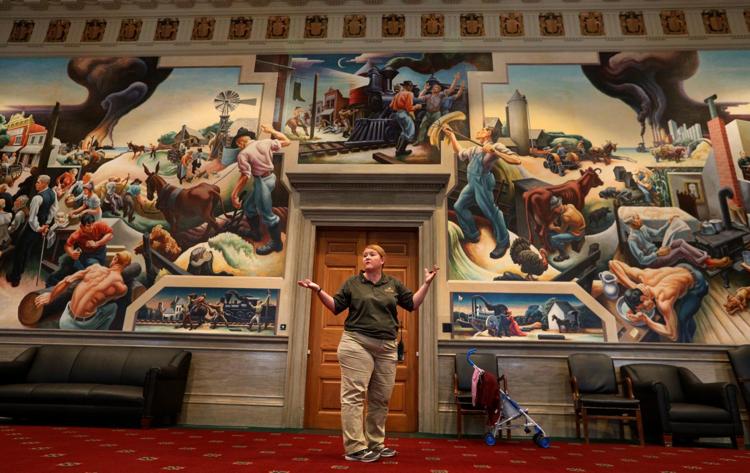 The Missouri capitol is its own museum of art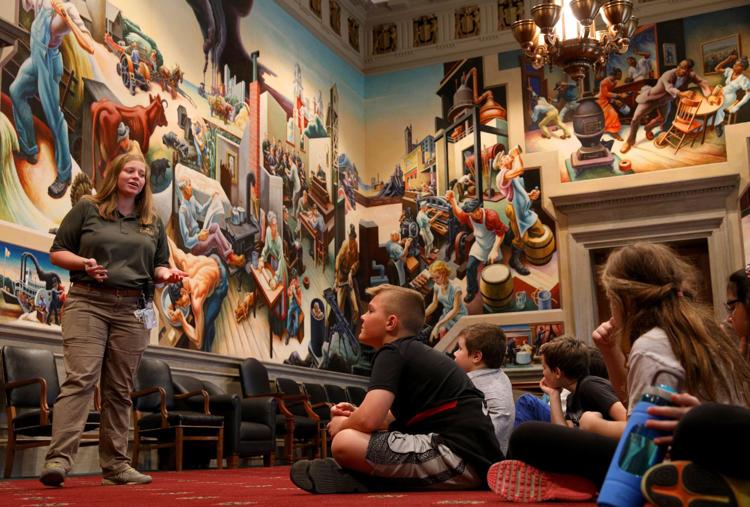 The Missouri capitol is its own museum of art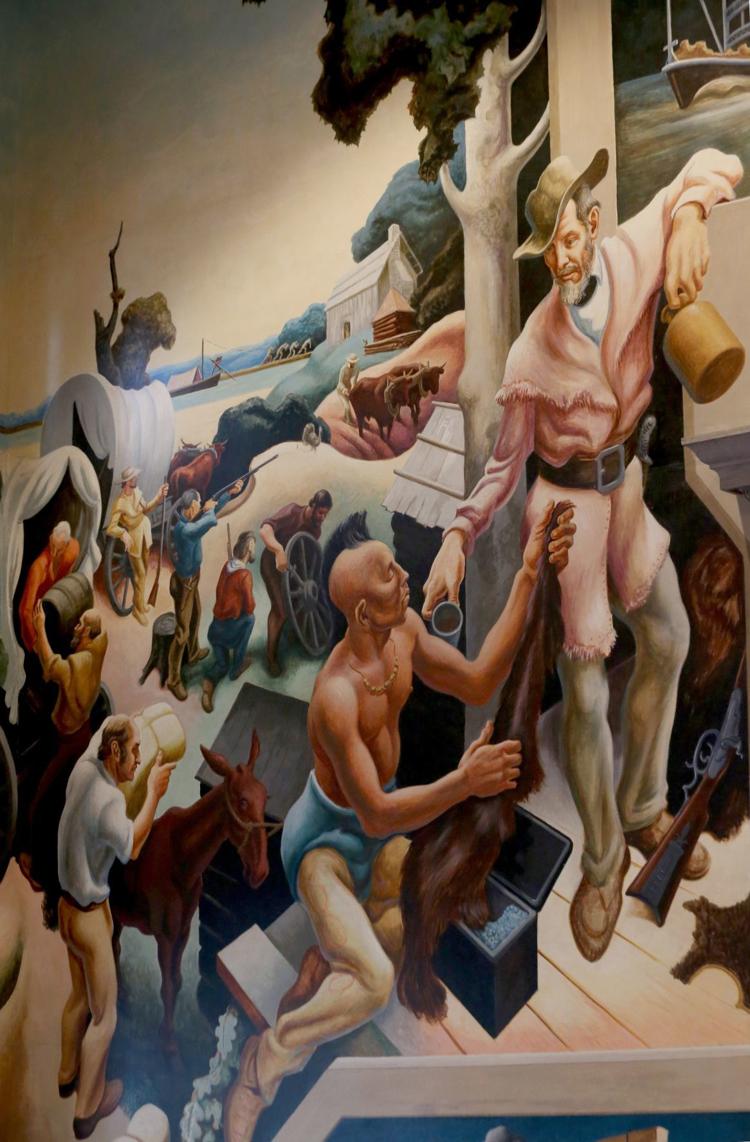 The Missouri capitol is its own museum of art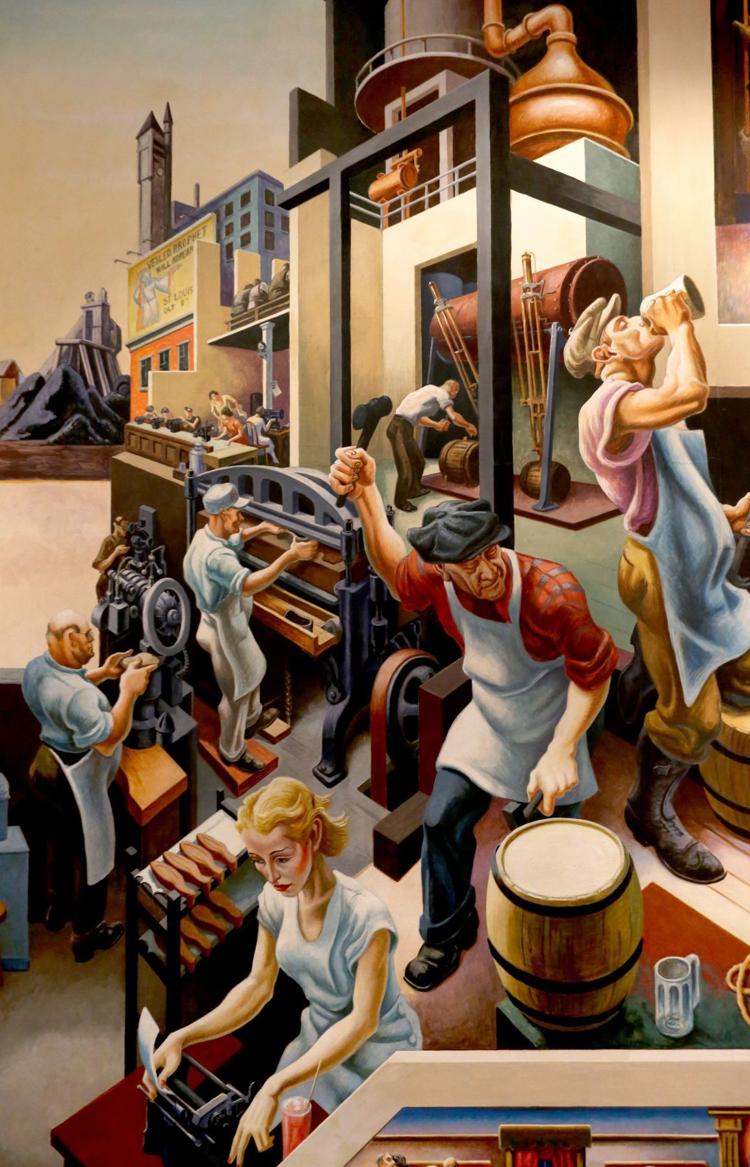 The Missouri capitol is its own museum of art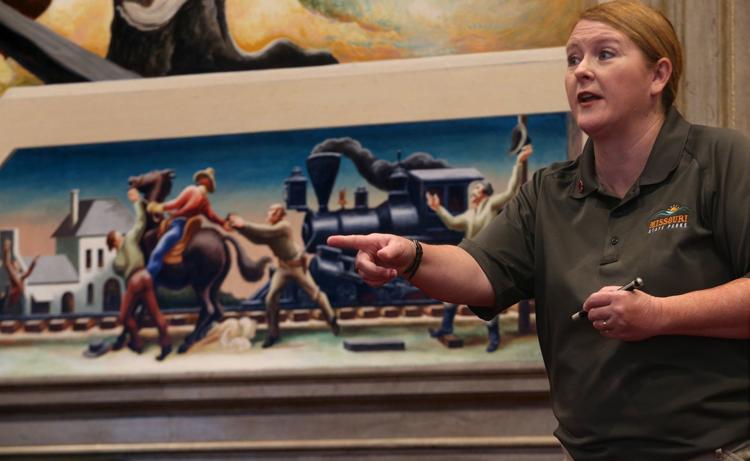 The Missouri capitol is its own museum of art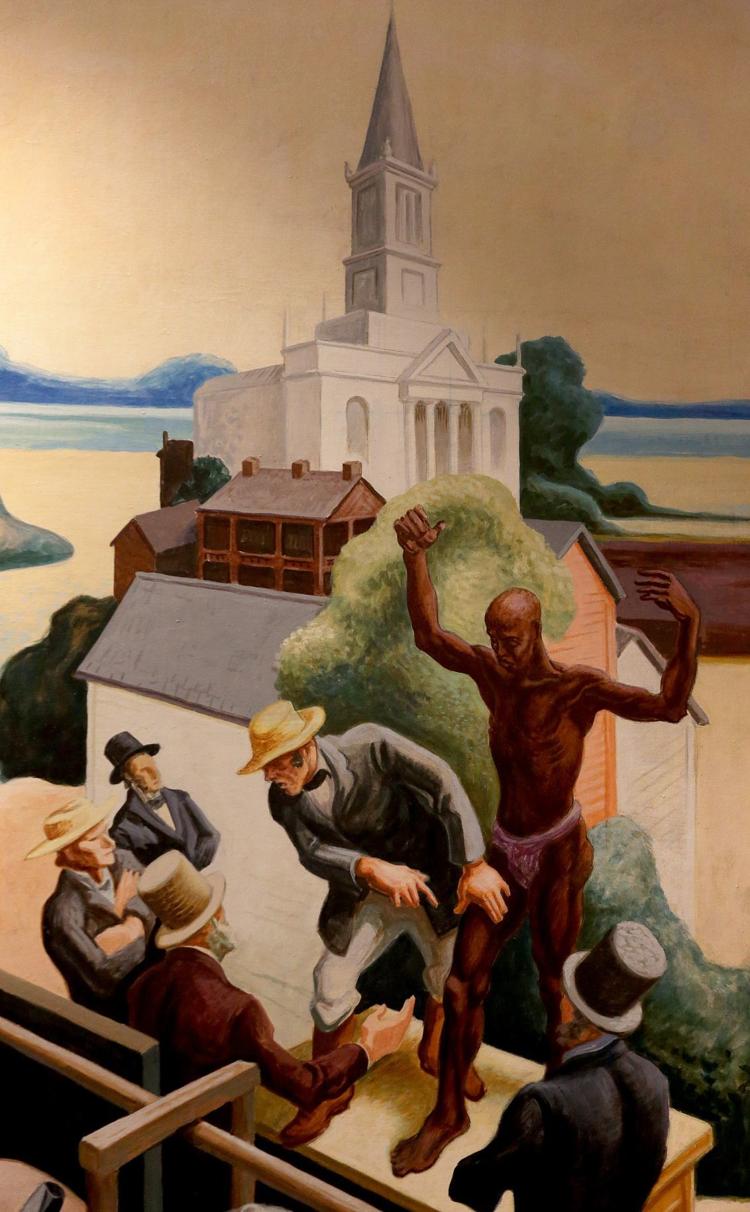 The Missouri capitol is its own museum of art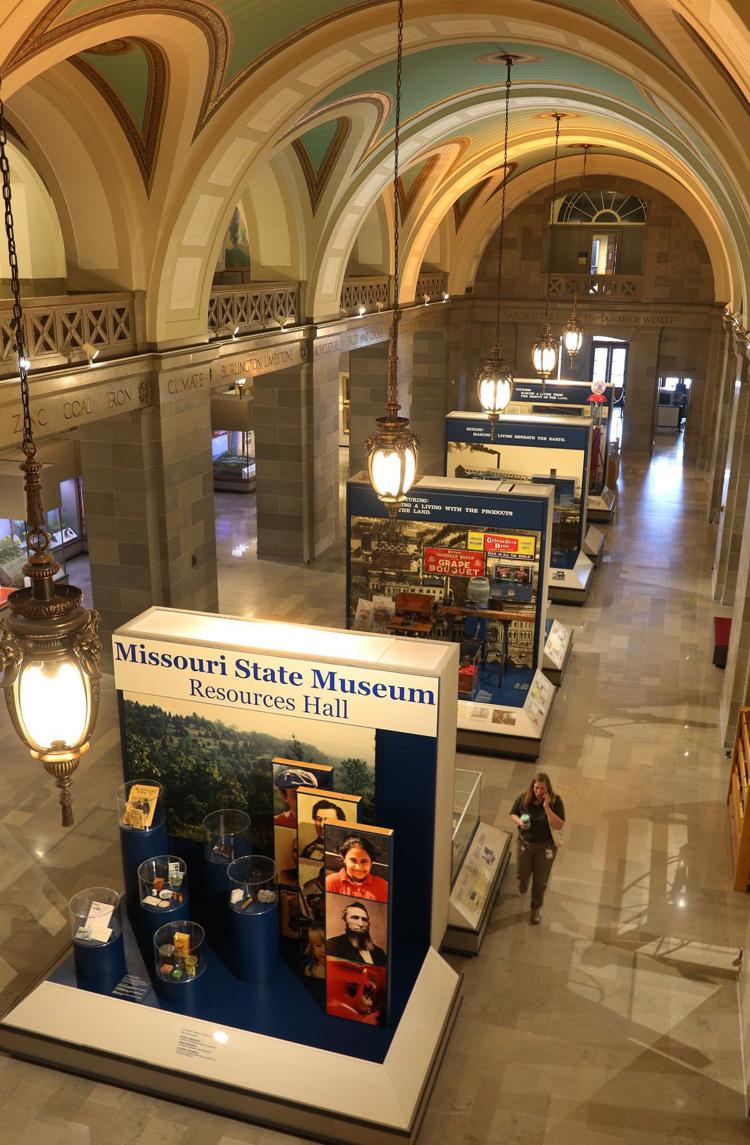 The Missouri capitol is its own museum of art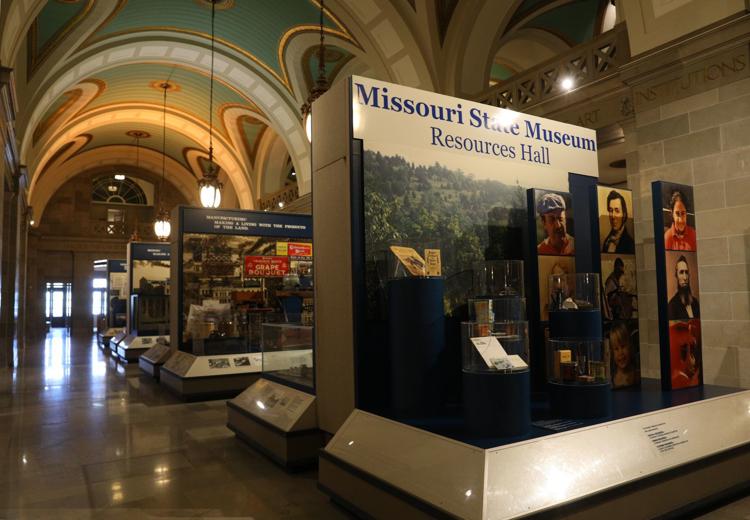 The Missouri capitol is its own museum of art