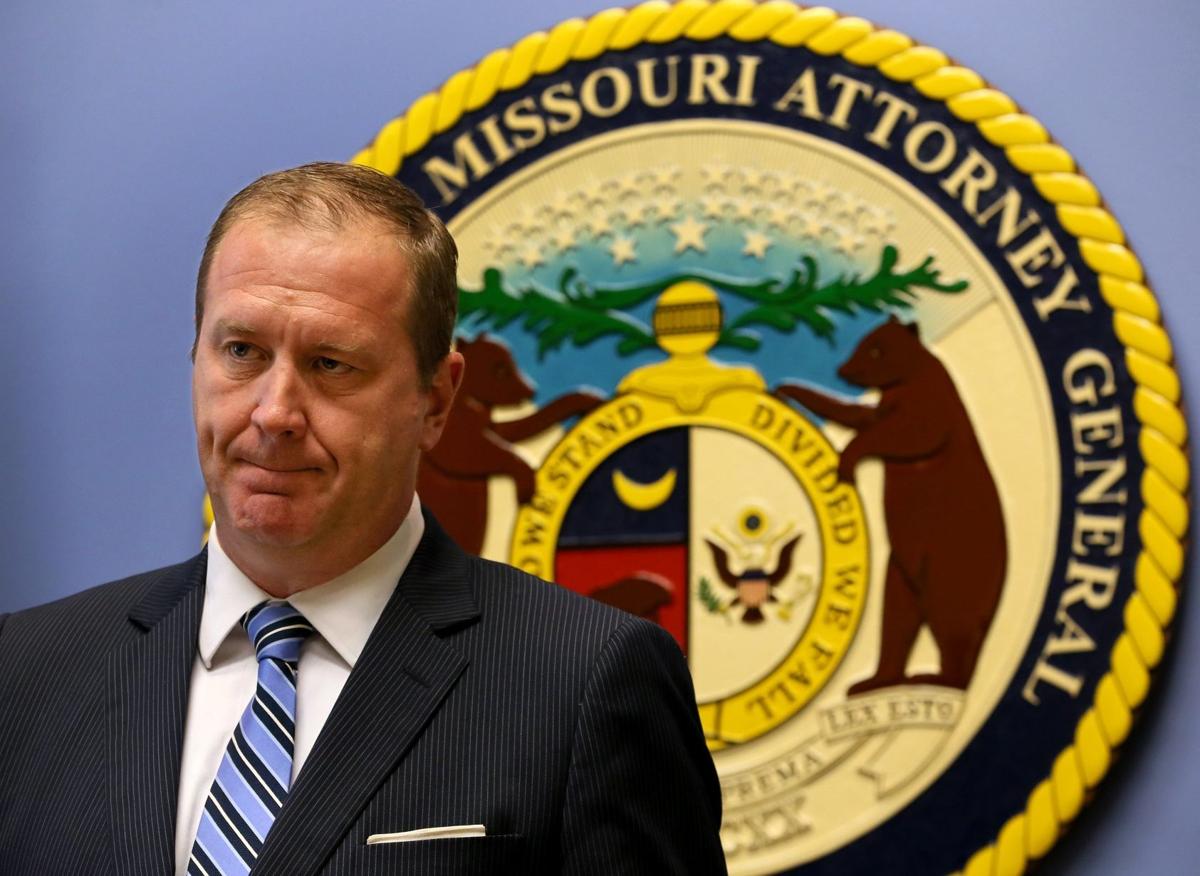 COLUMBIA, Mo. — Attorney General Eric Schmitt lost a round Tuesday in his efforts to overturn mask requirements in Missouri school districts.
Boone County Circuit Judge J. Hasbrouck Jacobs denied Schmitt's attempt to expand his lawsuit against a mask rule in Columbia Public Schools to all districts with similar requirements.
Jacobs also turned down the state's request for a preliminary injunction.
The ruling not only leaves the mask requirements in place for now, but also means Schmitt, a Republican running for U.S. Senate, will have to sue districts individually in his campaign to overturn local mask mandates.
But in a victory for the state, Jacobs rejected Columbia Public Schools' motion to dismiss Schmitt's case, originally filed in August. The attorney general's office, in a statement following the hearing, vowed to continue litigation.
"We plan to aggressively pursue discovery in this case to show how bureaucrats have incessantly moved the goalposts to justify never-ending restrictions and mask mandates — the people of this state have had enough, and we plan to continue to seek answers," Chris Nuelle, spokesman for the attorney general's office, said in an email.
Nuelle said that in rejecting Columbia's motion to dismiss, Jacobs ruled a new state law limiting public health orders applied to school districts.
"It's crucial that the Court ruled that schools fall under the new state law in his denial of the motion to dismiss, and while the Court denied temporary relief, this fight is far from over," he said.
Nuelle signaled state action against other districts would be on hold while the Columbia case proceeds. "Right now we're focused on the Columbia case, but we'll evaluate further actions on other school districts in the future," he said.
Michelle Baumstark, spokeswoman for Columbia Public Schools, said in an email the district was "thrilled" with Tuesday's decision.
"Today is a good day for Missouri," she said. "Columbia Public Schools will continue to defend our district's ability to implement recommended mitigation measures to keep scholars, teachers and staff members safe and in school."
Paul Ziegler, executive director of EducationPlus, a nonprofit representing 60 member school districts in the St. Louis region, said the groups that filed a brief challenging Schmitt's push to broaden the case were pleased with the outcome.
"We felt that our school districts have the ability to meet their communities' needs," Ziegler said. "We thought (class certification) was inappropriate given that local control is such a strong part of the Missouri education system."
Schmitt's request for class certification would have allowed the state to take action against at least 50 districts all at once, according to filings by the attorney general's office.
State education groups representing Missouri school districts and administrators, including EducationPlus, filed a brief in Boone County Circuit Court prior to Tuesday's hearing opposing the move.
The brief said each school district has unique infection, quarantine and vaccination rates and other factors that should allow them to make individual decisions on masking.
The more than 550 school districts and charter schools in the state are also guided by differing county and local health recommendations, the brief said.
"While those districts share the common goal of educating students safely and in-person, they differ greatly in implementing that goal," the brief said.
Baumstark said the effort targeted local decisions "made in the best interest of their own community's needs.
"These decisions were based on guidance and recommendations from local, state and national health experts, including the Missouri Department of Health and Senior Services, the Missouri Department of Elementary and Secondary Education, and the CDC," she said.
All public schools in St. Louis and St. Louis County are under mask mandates issued by their districts. A handful of school districts in Jefferson and St. Charles counties are also under universal mandates, while others including Wentzville have mask-optional policies.
The Fort Zumwalt School Board in St. Charles County issued a 30-day mask mandate last week, citing relaxed quarantine rules after COVID-19 exposure when all parties are masked. Student quarantine numbers in the district topped 500 earlier in September, or about 3% of enrollment.
Schmitt has focused on battling coronavirus-era public health rules during his U.S. Senate campaign. He faces four other well-known Republicans in the August 2022 GOP primary: former Gov. Eric Greitens, St. Louis attorney Mark McCloskey, and Reps. Vicky Hartzler and Billy Long.