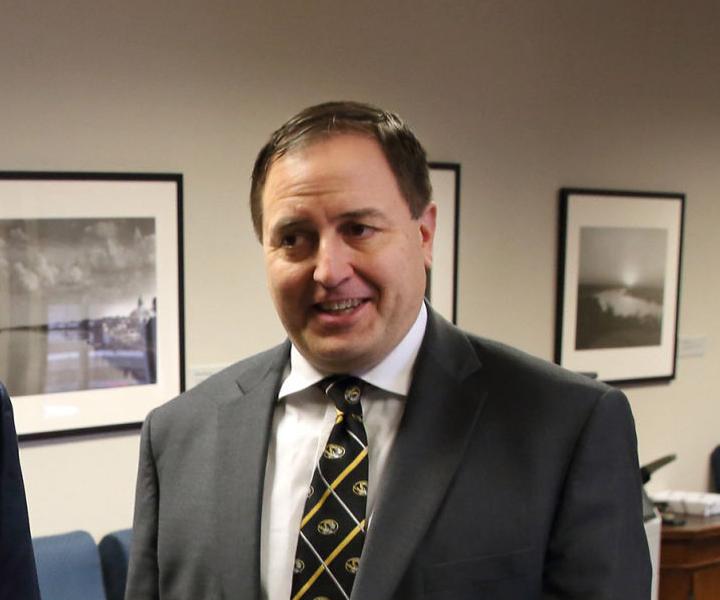 JEFFERSON CITY — Secretary of State Jay Ashcroft, in a radio interview broadcast on Monday, said he didn't know a father who "wouldn't risk getting COVID — even risk dying" in order to send their children back to school this fall.
During an appearance on "Good Morning Ozarks," a program aired on Contemporary Christian station KLFC (88.1 FM) in Branson, Ashcroft said, "At some point, we need to just put our heads down and say we're gonna get through it, and we definitely need to send our kids back to school."
He continued, "I don't know a father alive that wouldn't risk getting COVID, even risk dying to make sure that his children had the greatest foundation for success for their life they could have."
"If that's the trade-off — me being safe and my kids losing a year and a half of education — I'm all in favor of taking that risk to make sure they can be the best they can be," he said. "That's what a dad does."
Ashcroft's Democratic opponent in the November election, Yinka Faleti, pounced on Tuesday, calling the incumbent's statement "abhorrently callous" and "insensitive."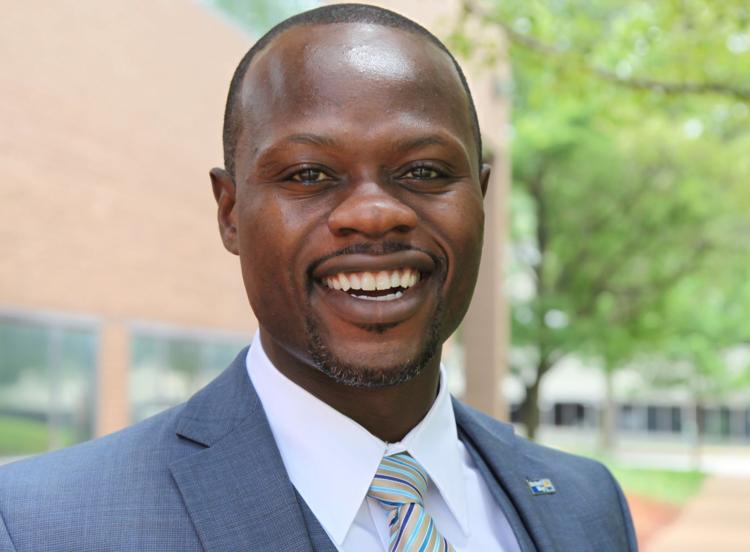 "It is shocking that Jay Ashcroft would make such an abhorrently callous, insensitive and irresponsible statement, suggesting he is willing to risk the lives of parents, children, teachers and school staff so that children can be sent back to school," Faleti said in an emailed statement.
Ashcroft, in an interview with the Post-Dispatch, said, "It's ridiculous to say that I want people to die."
Asked if he regretted suggesting fathers risk death in order to send their children to in-person classes, Ashcroft rejected the premise of the question.
"I didn't suggest any other father do that," Ashcroft said. "No I didn't. I said I would risk that. And I didn't know a father that wouldn't. But I didn't tell anybody else what to do. I just said we need to get schools going."
"I don't think it's fair to say that school automatically means death," he said. "Now you may have to do school differently, and I think you should take precautions.
"I want every parent to have the option to send their kid to school if they want," Ashcroft said. "I'm not telling parents what they have to do with their children. I think they ought to have that option."
The criticism marked the second time in recent weeks that a Republican statewide elected official has had to defend comments on kids returning to school.
"These kids have got to get back to school," Parson told a radio interviewer last month. "They're at the lowest risk possible. And if they do get COVID-19, which they will — and they will when they go to school — they're not going to the hospitals. They're not going to have to sit in doctor's offices. They're going to go home, and they're going to get over it."
Parson later said, in another radio interview, "I didn't do a good job of explaining the point I was trying to make."
Ashcroft, asked if he could have done a better job making his point in the radio interview, said: "If someone had been asking me questions like you … yes, I probably would've explained it in more detail. But I was just saying — I want schools, I want our kids to get educated."
He then said that he could filter everything he says so that political opponents don't "misconstrue" his statements.
But, he said, "I hate that sort of politician that's always sort of mealy mouthed and doesn't want to say stuff."