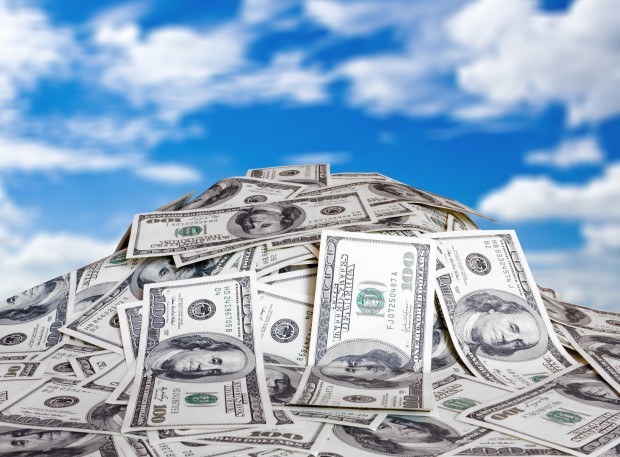 JEFFERSON CITY • Would you like to avoid paying as much as $1,200 in local sales taxes on the purchase of a new $30,000 car?
You may be able to. Just cross the state line and buy it in Illinois.
That's the pitch Illinois auto dealerships are making to Missouri residents in light of a Missouri Supreme Court decision and an election-year stalemate in Jefferson City. Buyers in some areas could save as much as 4 percent.
"It's something we can offer as a possible savings, just due to the law alone," said Dave Vogel, general manager for the George Weber Chevrolet dealership in Columbia, Ill.
In a decision that took effect in March, the high court exempted cars, trucks and boats that Missourians buy in other states from local sales taxes.
The court said that only cities and counties that have adopted local "use taxes" can collect a tax on out-of-state vehicle purchases. Forty-one of the state's 114 counties and about 92 of the state's 850 cities have passed such taxes.
The ruling has exasperated Missouri auto dealers and municipal officials, particularly in border areas such as St. Louis, Kansas City, Cape Girardeau and Hannibal, who fear they'll lose millions of dollars in vehicle sales and tax revenue.
In May, they persuaded the Republican-led Missouri Legislature to pass a bill that would have reinstated the local taxes. But Gov. Jay Nixon, a Democrat, vetoed it, calling it a new tax that needs voter approval.
Hopes of overriding Nixon's veto disappeared after the governor pointed out that the bill also would have imposed a retroactive tax on thousands of people who had bought vehicles since March.
Now, auto dealers are waging fierce bistate battles, local officials are watching to see if their sales tax receipts plummet and at least seven counties are seeking voter approval of use taxes in the Nov. 6 election.
Meanwhile, legislators say they will take another run at the issue when they reconvene in January.
"We need to fix this thing right," said Sen. Mike Kehoe, R-Jefferson City, a former car dealer. "The dealers and bordering communities are hurting severely."
The tax brouhaha started with Craig Street, a Springfield attorney who objected when he was forced to pay $191.19 in local sales taxes to register a fishing boat, outboard motor and trailer that he bought in Maryland in 2009.
He sued the Missouri Department of Revenue, arguing that the sale was not subject to local sales taxes because the purchase occurred outside Missouri. The tax could not be collected as a use tax, Street said, because Greene County had no local use tax.
In a unanimous decision issued in January, the Supreme Court agreed.
When buying a car, consumers pay the sales tax rate for their home city and county, as opposed to the rate at the dealership. But contrary to the way Missouri handled vehicle registrations for more than 60 years, local sales taxes should be charged only on sales made in Missouri, the court said.
Cities and counties can impose use taxes equal to the sales tax on vehicles and other property bought out of state but used in Missouri. But those taxes "must be authorized by the voters in local referendums," the court said.
Legislators voted in May to overturn the decision by amending a bill that was already in the pipeline.
In vetoing the measure, Nixon called it "an affront to every Missourian who has not yet had the opportunity to vote on whether to impose a local use tax, and especially to those voters in jurisdictions that have explicitly rejected such a tax."
Some lawmakers say Nixon politicized the issue because he is up for re-election this fall.
The fight fits nicely with Nixon's theme of being a fiscal conservative who opposes tax increases. Moreover, his Republican challenger, St. Louis businessman Dave Spence, supported the bill reinstating the tax.
The Democratic Governors Association trumpeted the governor's veto in flyers that were sent to targeted legislators' districts before this month's veto session. Nixon's stance also drew plaudits from anti-tax advocates such as retired St. Louis investor Rex Sinquefield.
Republican leaders, though, blasted the governor.
Nixon 'seems to want to incentivize Missouri citizens to purchase products outside of Missouri," said House Speaker Tim Jones, R-Eureka. "In this economic climate, I just find that extremely disturbing."
Car dealers say that, so far, they haven't noticed a lot of consumers who understand the tax disparity. But as radio ads on the subject increase, buyers are likely to catch on, especially if the savings are substantial.
Cloyd Barden, pre-owned sales manager at Lou Fusz Toyota in Kirkwood, expects that some consumers will try to use the threat of shopping out of state as a bargaining chip. "Once they figure that out, they will throw it our way," Barden said.
Others may still buy cars in Missouri because they like patronizing a convenient dealership that will later service the vehicle.
"The dealers will learn to compete on price, they'll compete on service, and they'll make up for" the tax disadvantage, predicted Robert Weagley, an associate professor at the University of Missouri-Columbia and chairman of the personal financial planning department.
It's too early to gauge the effect on local governments' coffers.
In late August, Nixon said that since mid-March, about 14,000 Missouri residents had paid no local tax when they bought cars at out-of-state dealerships.
That number is likely to get "bigger and bigger and bigger," said Sam Barbee, president and CEO of the Missouri Auto Dealers Association. "We don't really want to talk about it. The more we talk about it, the more it spreads and the worse it gets."
The state revenue department estimates that about 21 percent of local sales taxes on motor vehicles involve out-of-state or person-to-person sales. Person-to-person sales are affected by the court ruling because they, too, fall under the use tax.
With no use tax to cover those transactions, St. Louis County government pegs its probable annual loss of sales taxes at $1.8 million to $2.2 million. Other county entities, from the Metro transit agency to the children's service fund, also would take hits.
St. Louis County officials have no plans to ask voters for a use tax. It has already been defeated three times — in 1996, 2001 and 2008. The last vote was the closest, but still, 55 percent of county voters said no.
It's a sticky situation for George Weber Chevrolet, which has three locations in Illinois but maintains its oldest dealership on the Missouri side — in Creve Coeur.
The company's website encourages consumers to use a state calculator to determine their potential tax rate — and savings.
"There really needs to be a level playing field, but while it's law, the awareness had to be there," said Vogel, the general manager in Illinois. "We're not aggressively pursuing it. It's on our website. They can look into it if they choose."