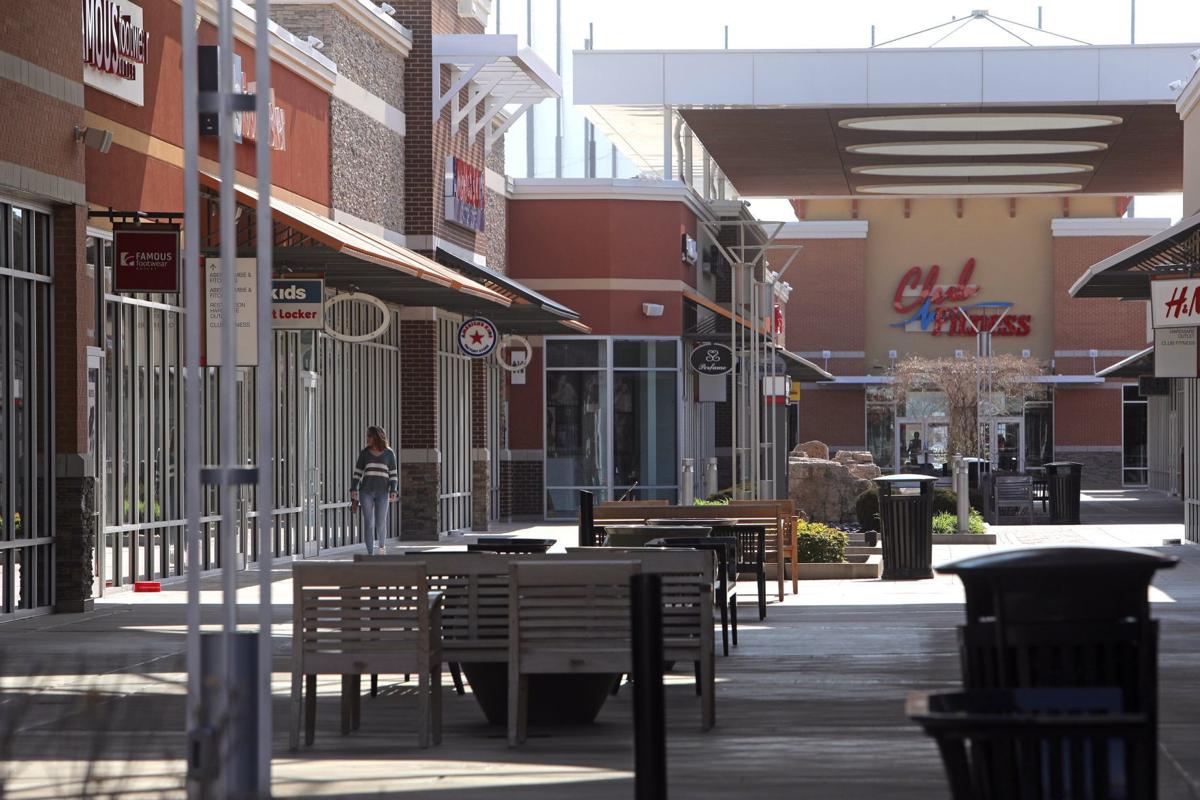 JEFFERSON CITY • The Missouri Supreme Court on Wednesday heard arguments in a long-simmering dispute that could lead to major changes in how municipalities in St. Louis County divide up sales taxes.
The plaintiff — the city of Chesterfield — has long been an unhappy exporter of sales tax under a formula established in 1977 under state law, which the city has been fighting nearly since it was organized in 1988.
The retail-rich suburb is one of a handful of municipalities required to pool sales tax revenues, which are then distributed to other members of the pool based on population, although a law change in 2016 allowed them to keep more of it. Other municipalities in St. Louis County, including Bridgeton and Hazelwood, are allowed to keep all of their own sales taxes, but state law prohibits "pool" cities from switching.
The law picked winners and losers long ago. Municipalities like Webster Groves, which lack the acreage for huge retail complexes like those in the valley, get more tax revenues than they generate. But they also supply more shoppers than they attract.
The law is worded in a way that pertains only to any county with a first-class charter and at least 900,000 residents – which today describes only St. Louis County.
Chesterfield has long contended that the formula penalizes Chesterfield and an economic development effort that has resulted in scores of commercial businesses establishing a foothold in a city since the 1993 flood.
Last November, a circuit court judge in Cole County rejected the city's claim that the formula is a special law banned by the state constitution. The judge also said the city's claims were barred because they had already been adjudged in prior lawsuits, were unreasonably delayed or contradicted things the city previously did or said.
Observers believed the state Supreme Court would ultimately decide the case – and a hearing finally came on Wednesday.
Edward Robinson, an attorney for the city of Chesterfield, argued before the high court that the law setting the funding formula was illegal because it was aimed at St. Louis County, and was not designed to apply to any county that theoretically reached a population of 900,000. As proof, he pointed to the 1991 change to the law that raised the threshold from 400,000, which he said occurred because St. Charles County population was closing in.
He said the law was not much different than a municipal-court reform law signed by then Gov. Jay Nixon in 2015, parts of which the Supreme Court struck down last year because they targeted St. Louis County.
And he said the city was not barred from filing a case because of the delay, because the delay was not unreasonable and has not damaged anyone.
Robert Goltermann, a lawyer for St. Louis County and municipalities that intervened — Florissant, University City, Webster Groves and Wildwood — argued Chesterfield was raising issues it could have raised several years ago or ones that already failed in court.
"Chesterfield raised this issue two years after they were incorporated in 1988," he said. "They went through the process of trying to (leave the cities that pool sales taxes) and they were rejected, and this court provided no relief. They should have brought all these claims when they filed" the early lawsuit, he said.
He said the funding law was not a "special law" because it is "just different ways of distributing a countywide tax." Even if it were a special law, the court could find it permissible because no general law could apply to the situation, he said.
Peter Reed, an assistant attorney general, argued that the Legislature can pass laws to treat unique situations where there are specific problems, such as dividing sales taxes among a county with large and small cities and more than 300,000 people living in unincorporated areas.
There was no indication when the court would issue a ruling.