ST. LOUIS — Tensions flared Saturday atop Art Hill in Forest Park over the symbolism behind a statue of this city's namesake, some calling for the removal of King Louis IX, with others praying that it stands.
A crowd ballooned to about 200 people by noon, clashing face-to-face at the foot of the "Apotheosis of St. Louis," the formal name for the iconic statue. Calls for the removal of the statue of King Louis IX of France come as the nation grapples with whether to preserve monuments of historical figures rooted in a racially divided past. The bronze statue of the crusading king from the Middle Ages is a copy of one that greeted visitors to the World's Fair here in 1904.
"He's gonna come down," Umar Lee, one of the protest organizers, said of the statue Saturday. "This guy right here represents hate and we're trying to create a city of love. We're trying to create a city where Black lives matter. We're trying to create a city where there is no antisemitism or Islamophobia … this is not a symbol of our city in 2020."
Another protest organizer, Moji Sidiqi of the Regional Muslim Action Network said that in addition to removing the statue, she thinks the city of St. Louis should be renamed to celebrate the city's racial, ethnic and religious diversity.
"It's a revolution," she said. "It's time for change … right now, our number one mission is to take this thing down and sit down with people who want to see positive change take place and continue to heal our country."
Earlier this month, a statue of Christopher Columbus was removed in Tower Grove Park. Three years ago, the city removed a Confederate monument in Forest Park.
Two camps of people emerged Saturday: Those who believe the statue represents racism and oppression and those who think the statue's religious symbolism is too important for it to come down.
One of those hoping the statue stays is Daniel Koehler, 31, of south St. Louis County. He prayed with fellow Catholics at the foot of the statue while clutching a turquoise rosary. Louis IX is a saint, he said, who exemplified holiness.
"We're here praying for peace, we truly are," Koehler said. "Christianity has lots of roots in America. What's wrong with naming the city after a saint?"
As the gathering grew larger and the chanting louder, about a dozen police officers stood between the people praying and those demanding the statue's removal.
Frequent chants of "Take it down!" peppered the more than three-hour protest, which remained mostly peaceful except for a few brief skirmishes. Some Christians stood under the statue reciting prayers and singing quietly together as others in attendance shouted over megaphones and drew on the base of the statue with chalk.
As the protest wound down, someone tossed liquid and a man swung punches at another, but no one appeared to have been badly hurt. Police ordered another man to leave after he became angry over someone grabbing his hat when he refused to stop taking pictures.
Maria Miloscia, 25, of Jefferson County, stepped up and onto the base of the statue and stood for at least an hour, quietly praying and singing religious songs to herself. She said St. Louis, in her view, represents Christ. She said she also believes the defacing of statues could easily devolve into the destruction of buildings or the murder of people.
"I think he symbolizes deep faith and convictions," she said. "I stand for him. And I stand for those Catholic virtues and those Catholic values that I think are important, like courage, faith and love. But ultimately, I'm here for Christ the king."
Theo Kayser, 30, of St. Louis County, held a sign during the protest that said "Louis IX committed genocide." Kayser believes St. Louis has plenty of other historical figures who deserve recognition.
About a dozen St. Louis police officers have formed a line between those saying prayers and those who want the King Louis IX statue removed. pic.twitter.com/9XJTkHHszf

— Joel Currier (@joelcurrier) June 27, 2020
"I don't think we need to be celebrating people who commit genocide," Kayser said. "I think we need to learn about those people but we don't need to celebrate them."
Alexis Perez, 24, an indigenous American and third grade teacher in St. Louis, said she hopes the history lessons she teaches her students allows them to think for themselves. She believes it's time for the statue to come down.
"Every part of America has things that they do need to atone for racially," she said. "Until we do that, we can't move forward."
Crusading king of France is "example of an imperfect man," the statement reads, but did much to help the poor and sick.
Photos: Protest over statue of St. Louis' namesake comes to a head
Protest over statue of St. Louis' namesake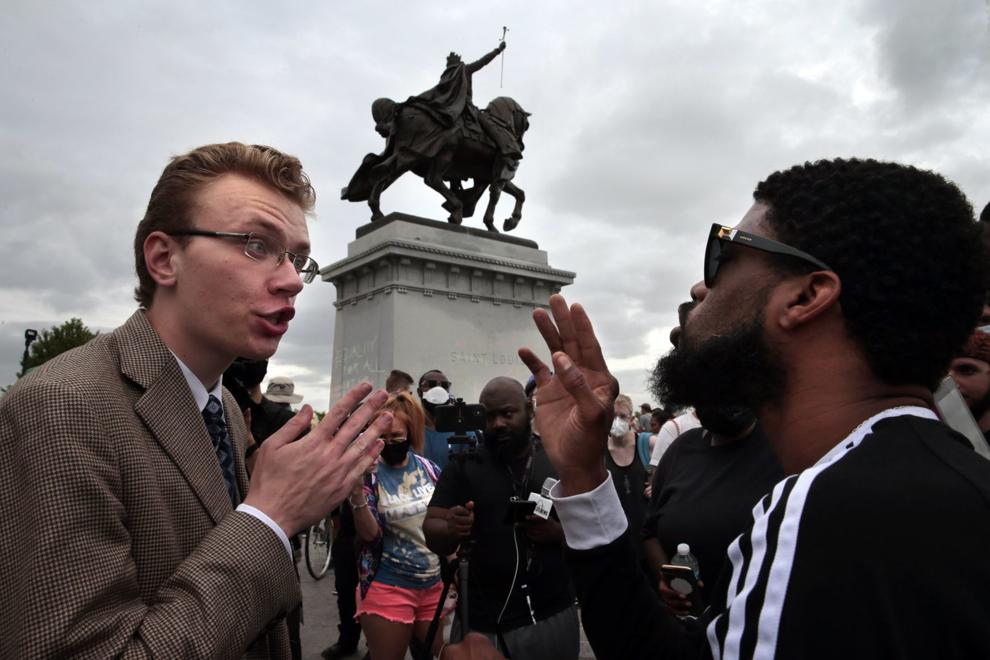 Protest over statue of St. Louis' namesake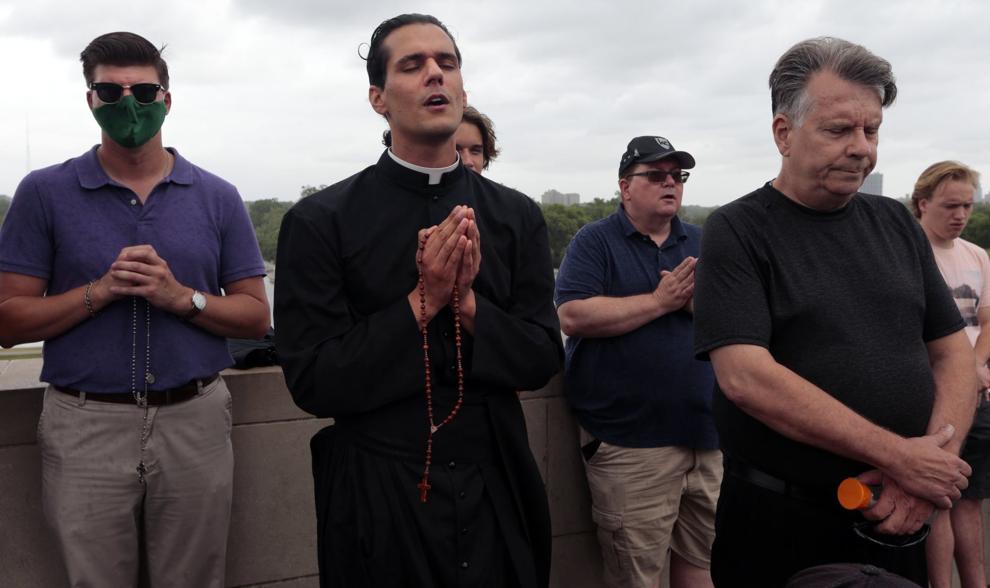 Protest over statue of St. Louis' namesake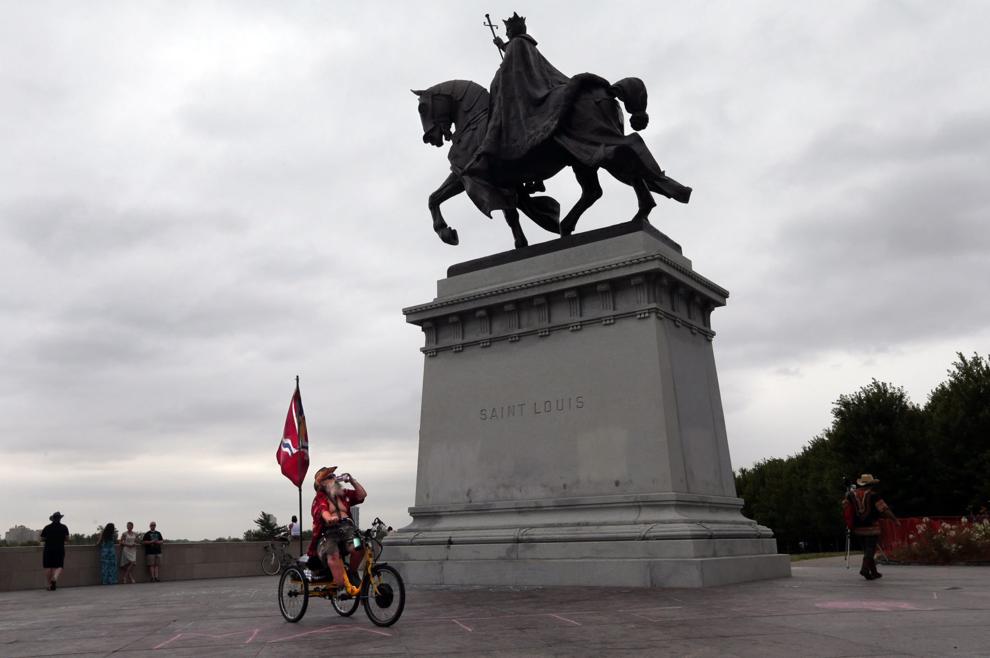 Protest over statue of St. Louis' namesake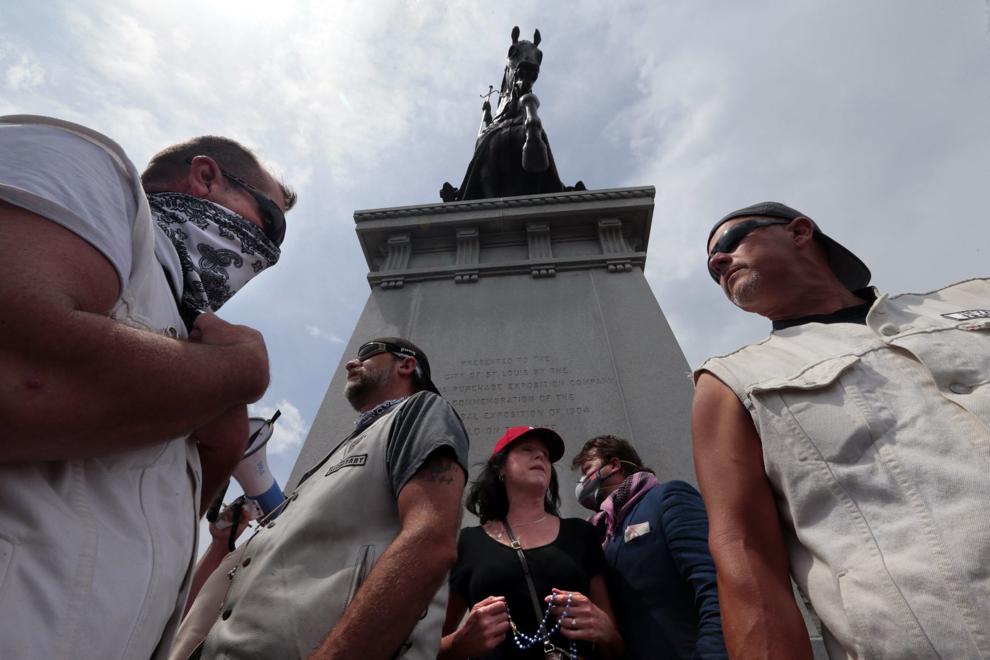 Protest over statue of St. Louis' namesake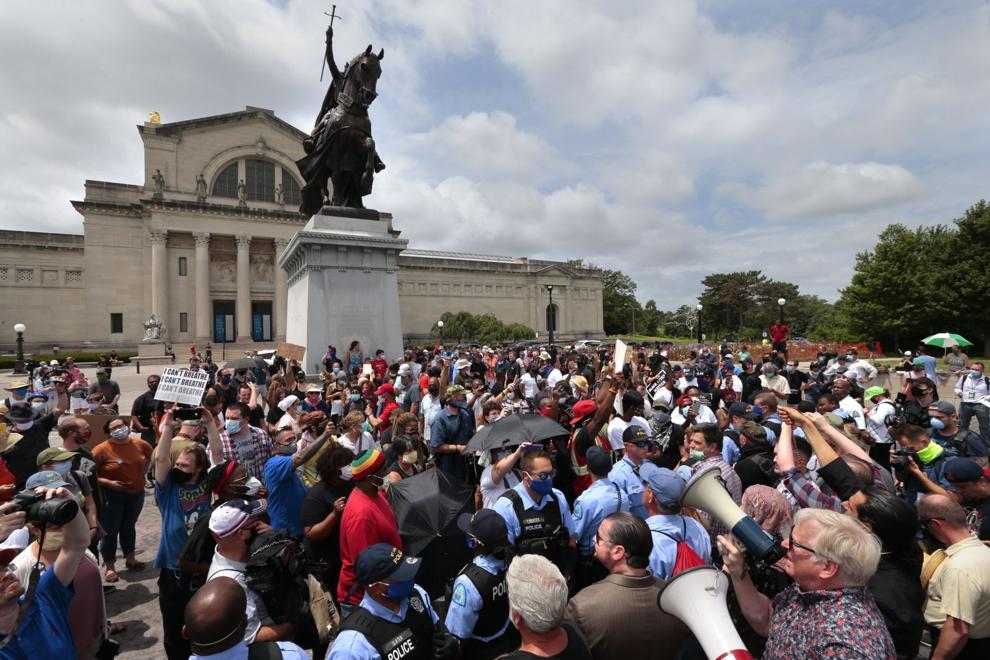 Protest over statue of St. Louis' namesake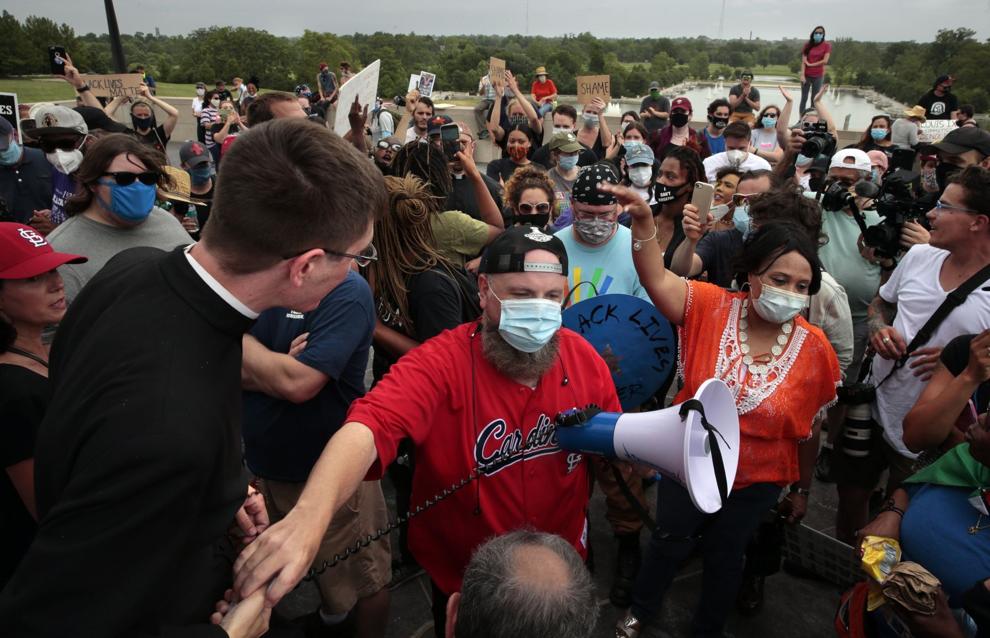 Protest over statue of St. Louis' namesake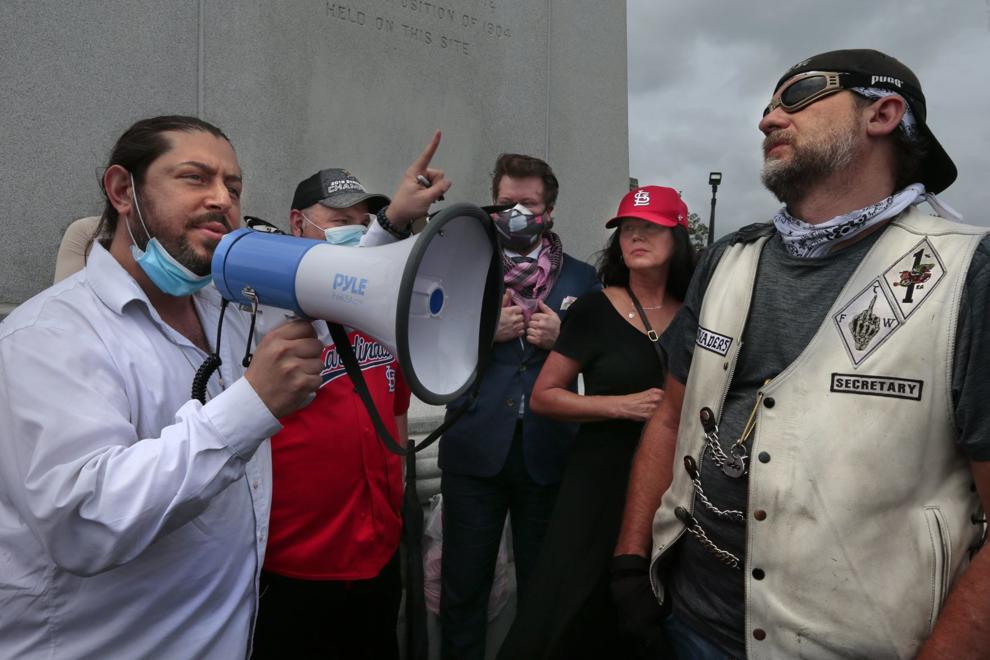 Protest over statue of St. Louis' namesake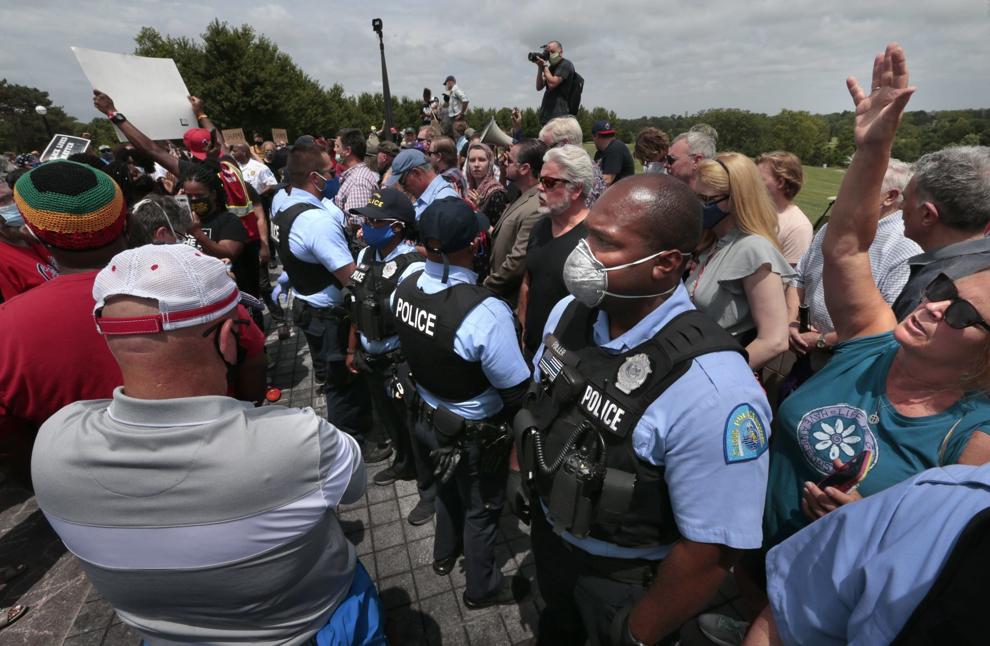 Protest over statue of St. Louis' namesake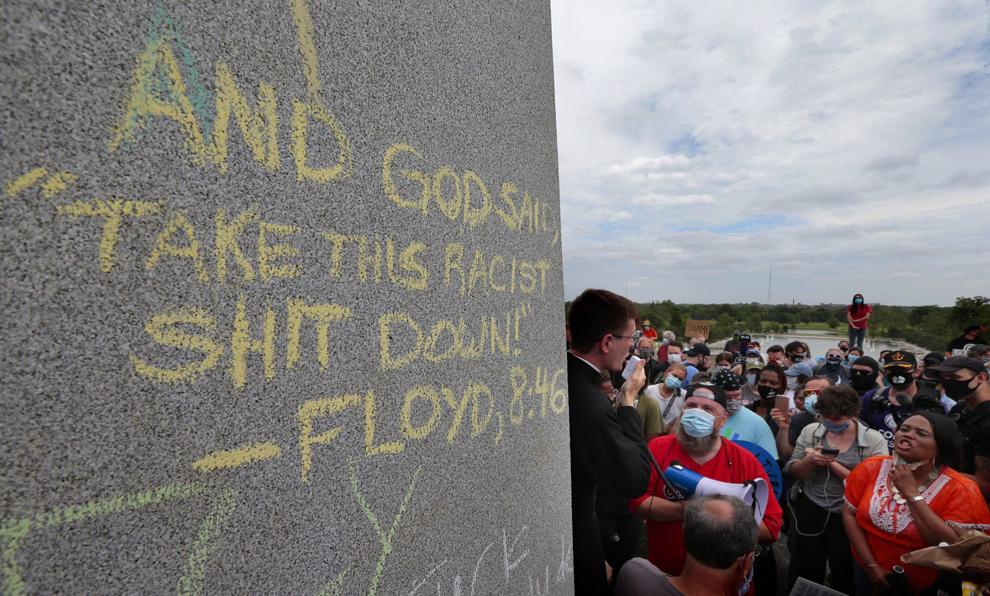 Protest over statue of St. Louis' namesake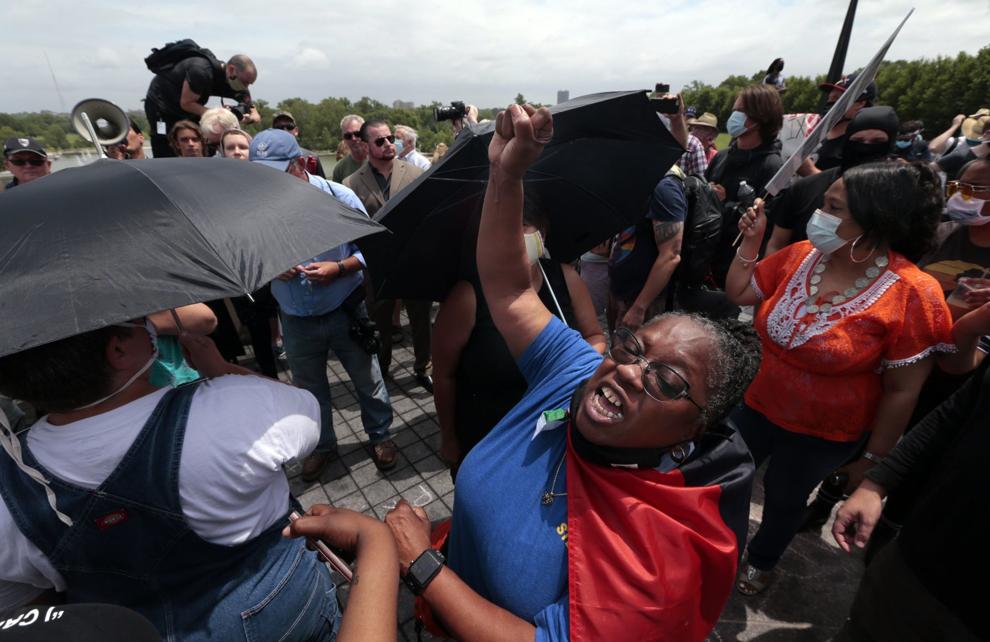 Protest over statue of St. Louis' namesake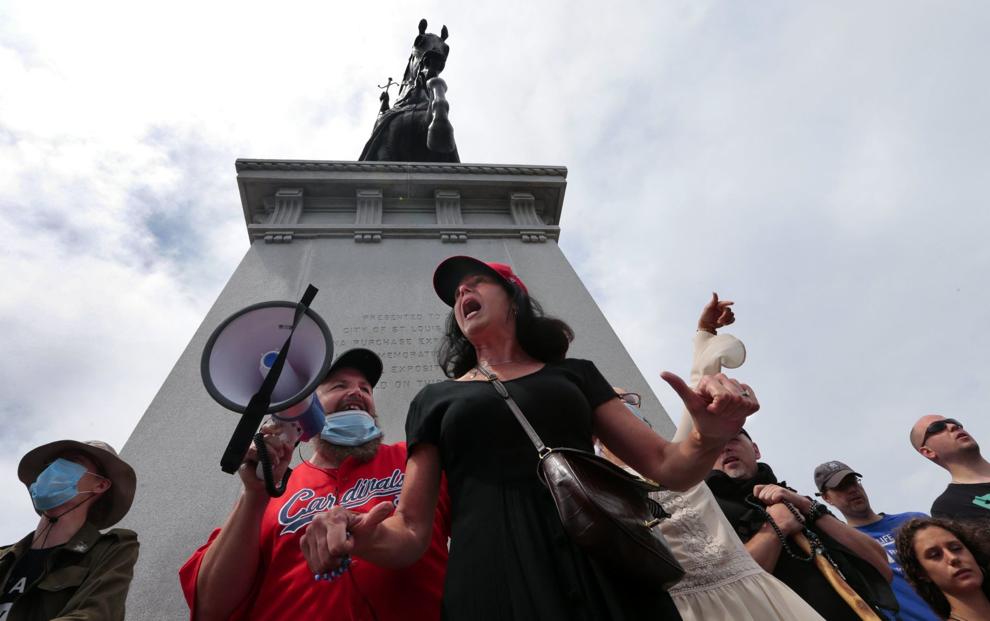 Protest over statue of St. Louis' namesake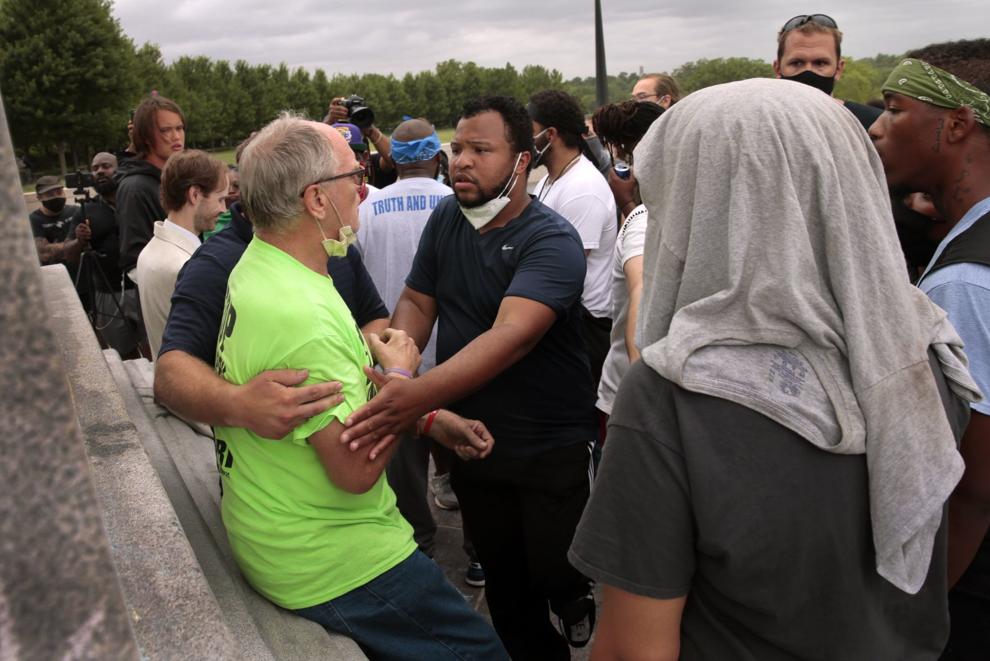 Protest over statue of St. Louis' namesake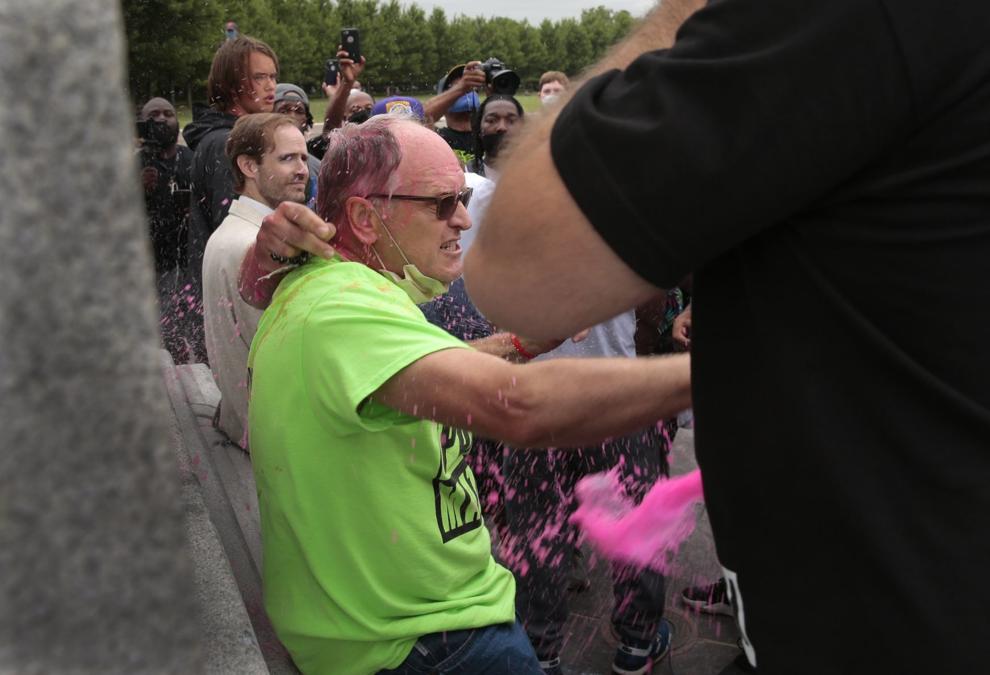 Protest over statue of St. Louis' namesake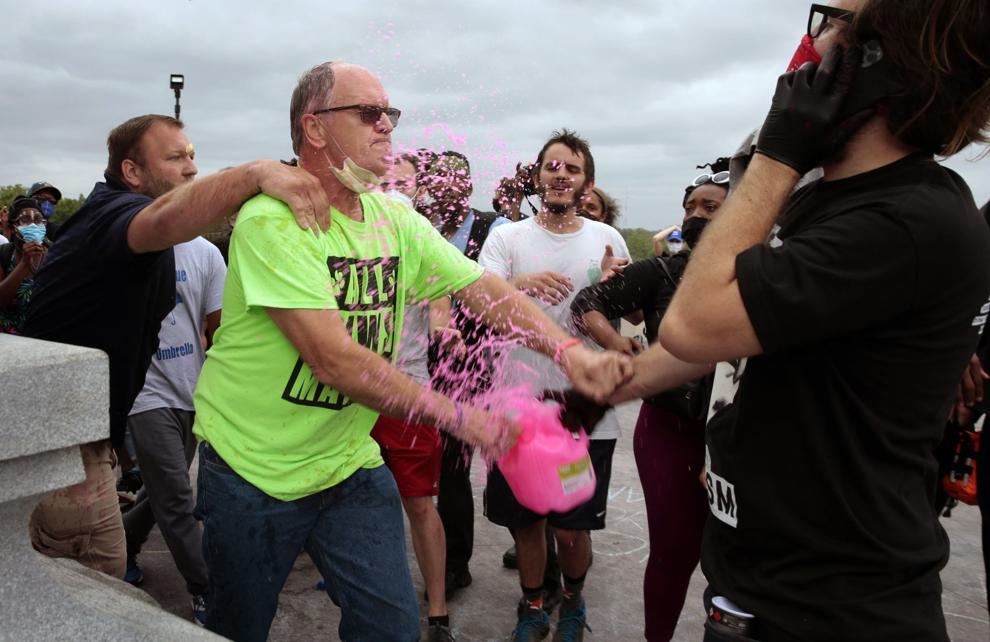 Protest over statue of St. Louis' namesake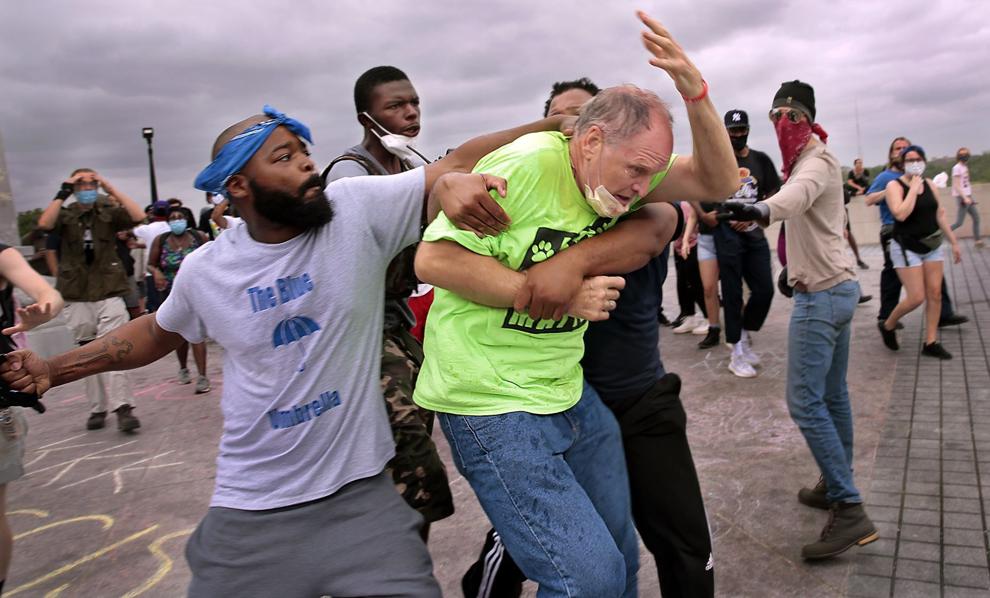 Protest over statue of St. Louis' namesake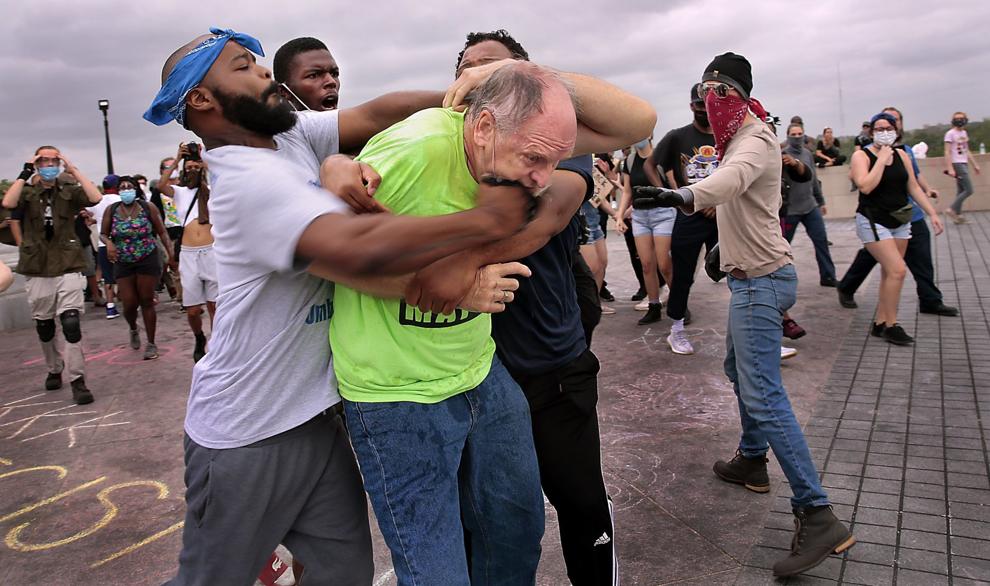 Protest over statue of St. Louis' namesake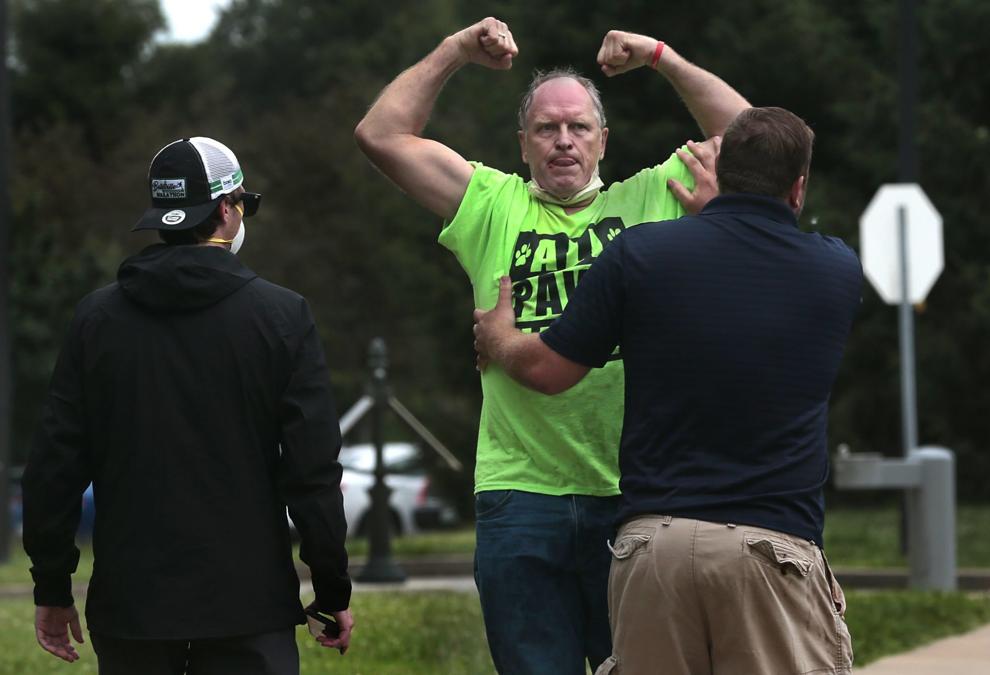 Protest over statue of St. Louis' namesake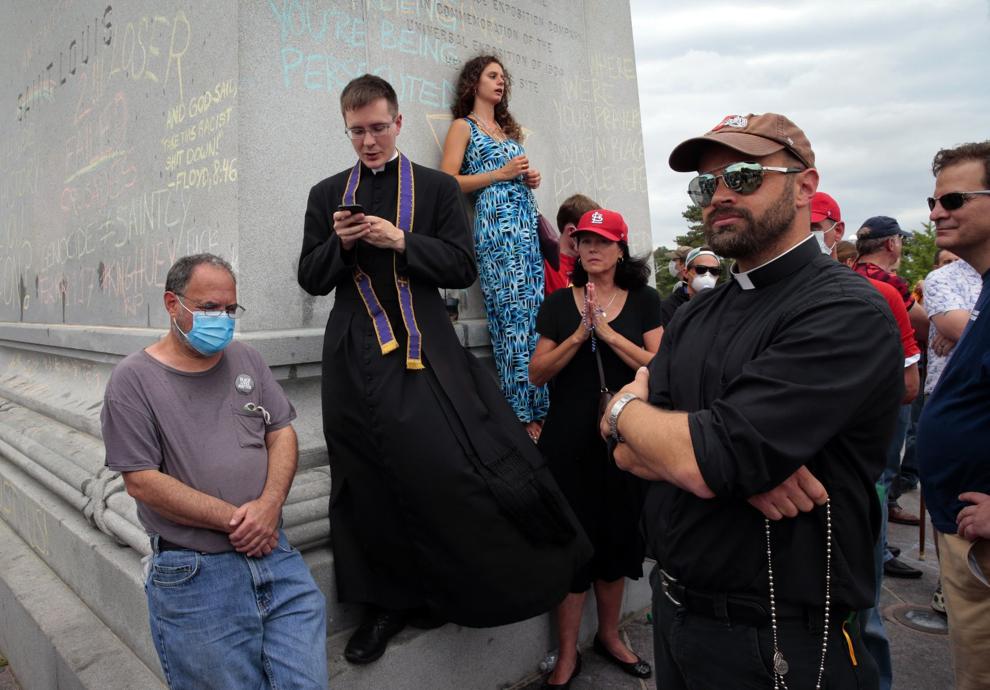 Protest over statue of St. Louis' namesake
Protest over statue of St. Louis' namesake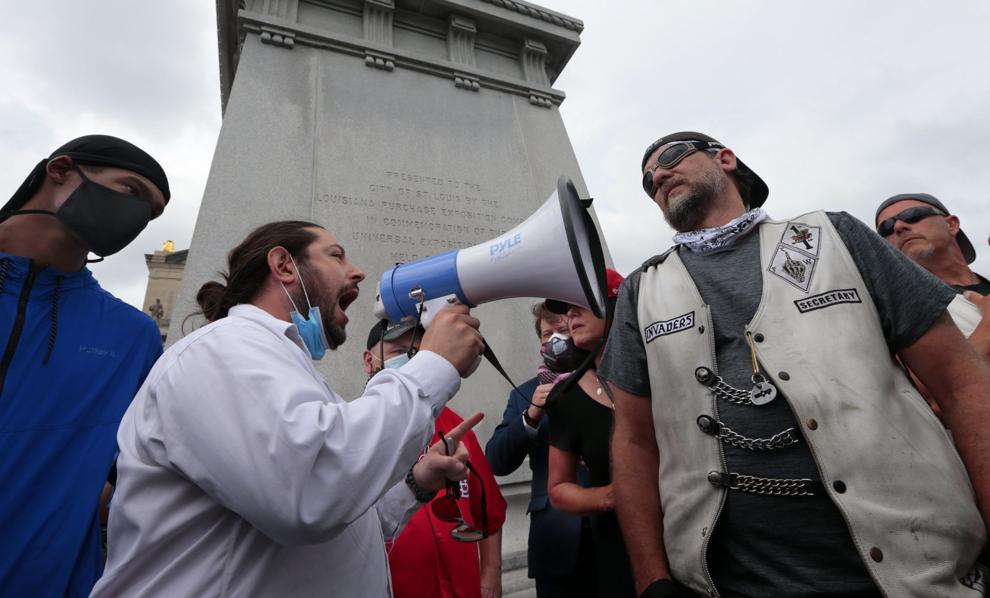 Protest over statue of St. Louis' namesake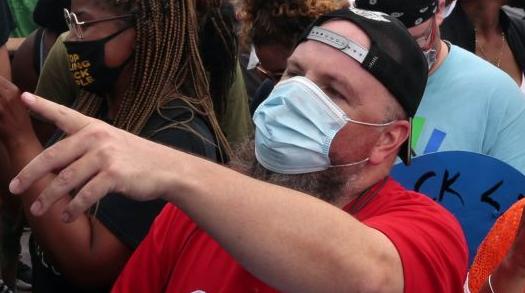 Protest over statue of St. Louis' namesake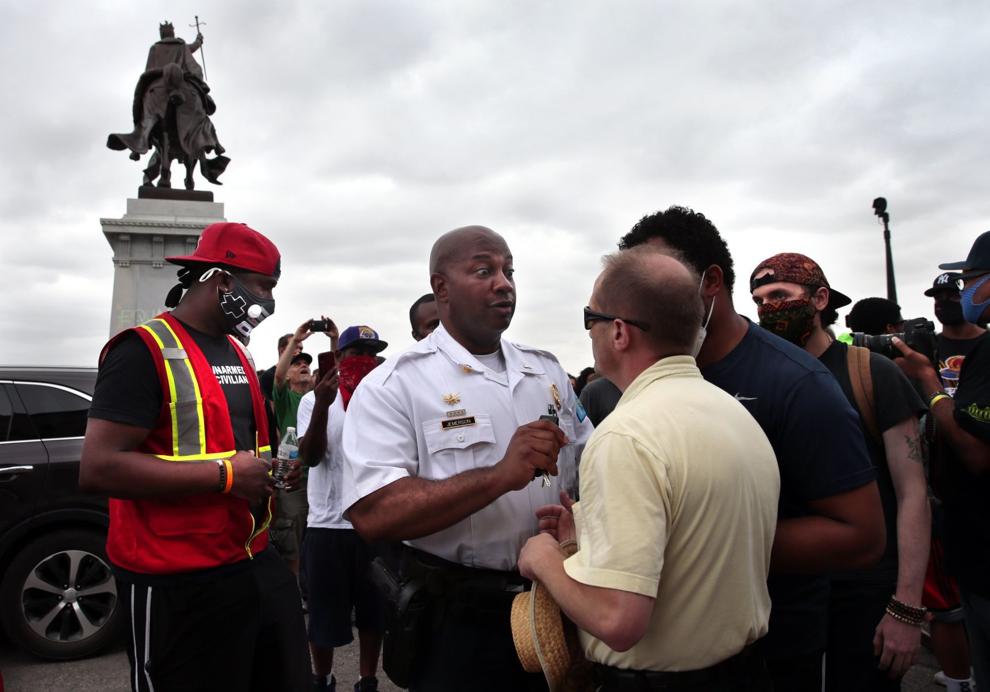 Protest over statue of St. Louis' namesake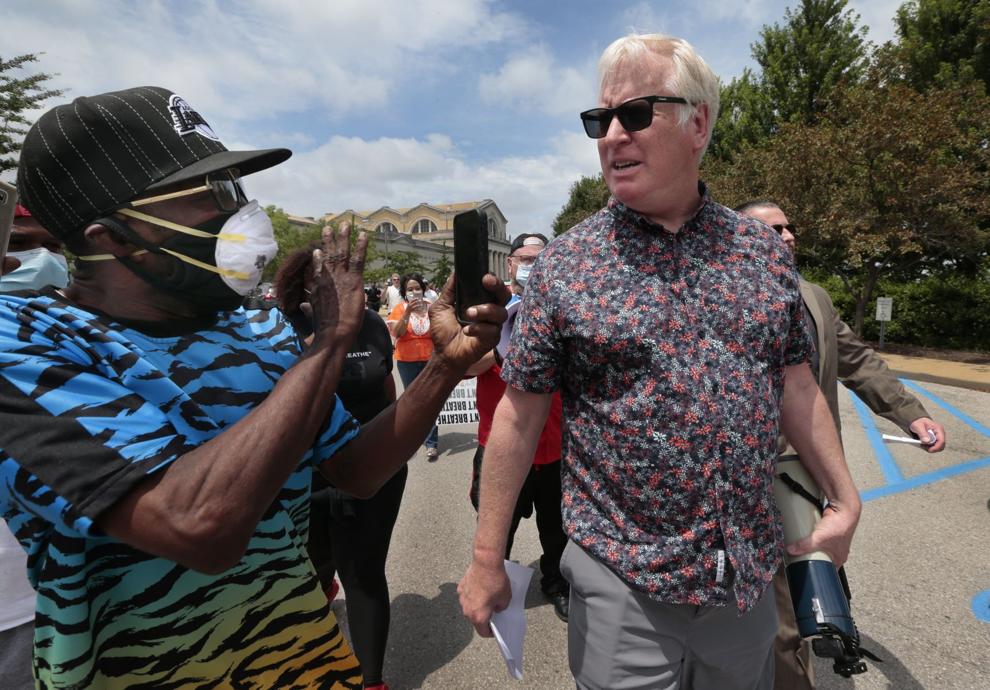 Watch now: Protesters chant 'take it down' as counter protesters disagree
Watch now: Police divide protesters and people praying at the King Louis statue
Watch now: A brief scuffle broke out over the King Louis statue