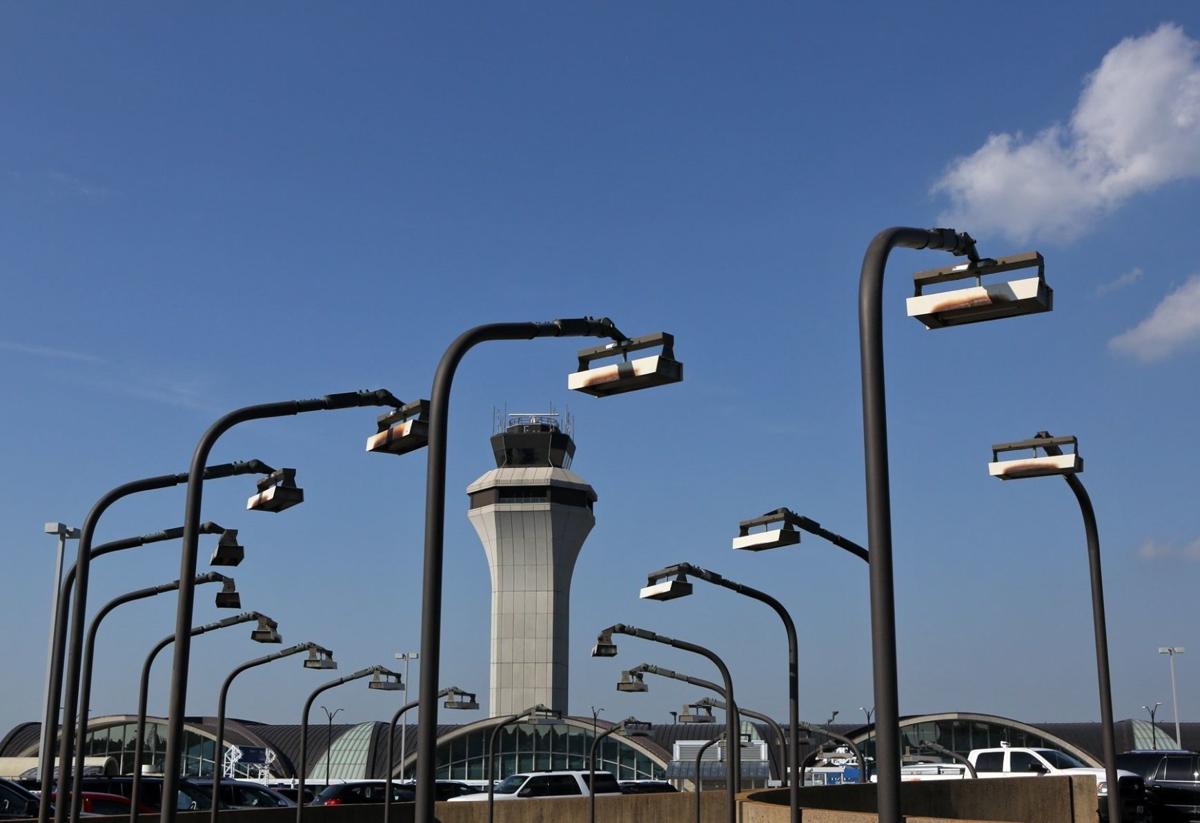 ST. LOUIS • Representatives from Mayor Lyda Krewson's administration and the team advising the city whether to privatize St. Louis Lambert International Airport will have to give public updates on their efforts every 60 days under a resolution passed Friday by the St. Louis Board of Aldermen.
But several aldermen argued that the resolution merely allowed the city to "save face" and appear transparent in a process that has already been tainted by the involvement of one of the city's most prolific political donors, Rex Sinquefield, whose political nonprofit is among the firms advising the city on privatization.
Sinquefield also paid for the city's application to the Federal Aviation Administration's privatization pilot program, and is paying the consultants. If a lease agreement is ultimately reached, he will be reimbursed, officials say.
"Meetings every 60 days to have an update on where we're moving forward in a process that has been flawed from the very beginning is putting lipstick on a pig," said 20th Ward Alderman Cara Spencer.
Even if those consultants urge the city to privatize Lambert, that doesn't mean St. Louis officials won't make their own decisions in the best interest of the city, Krewson argues. The process is still in its infancy, she has noted, and there are several hurdles to jump through before the city would be able to lease its airport to a private operator.
One of those hurdles includes the Board of Aldermen, which would need to approve a lease agreement down the line. On Friday, eight members voted against the resolution requiring the updates, which passed 18-8.
In recent weeks, aldermen have expressed anger that they and their constituents haven't been looped in on a process that began in April of last year, when the FAA gave St. Louis the green light to begin exploring whether to privatize Lambert. After Sinquefield's Grow Missouri was hired to the city's consulting team, 18 aldermen sent a letter to the city's top officials asking them to start the process anew, and hire different advisers.
But it's too early to count votes for privatization, Krewson told the Post-Dispatch.
And while it could be months before there's anything concrete for them to vote on, a vocal group of opponents on the board has emerged who say they won't trust proposed future updates from a Sinquefield-affiliated group.
"Frankly, this resolution is just a smokescreen. Any information we get going forward is flawed information. It's information we can't trust," said Alderman Megan Green, who represents the 15th Ward.
Alderman Scott Ogilvie, 24th Ward, said moving forward on advice from Sinquefield was "pure insanity," and that the process was already broken.
"This is a guy who already has an outcome predetermined, which is why he's funding this process. We don't know what his motivations are," he said.
Others argued the resolution was better than nothing, noting there was little the board could do to intervene on advisory contracts that will only require approval from the Board of Estimate and Apportionment, on which Krewson, Aldermanic President Lewis Reed and Comptroller Darlene Green each get a vote.
"That's the system," said Joe Vaccaro, 23rd Ward. "There's no way they can get around us, with or without the resolution … I don't see (a lease agreement) getting through the Board of Aldermen, but certainly we'll listen and hear what they have to say."