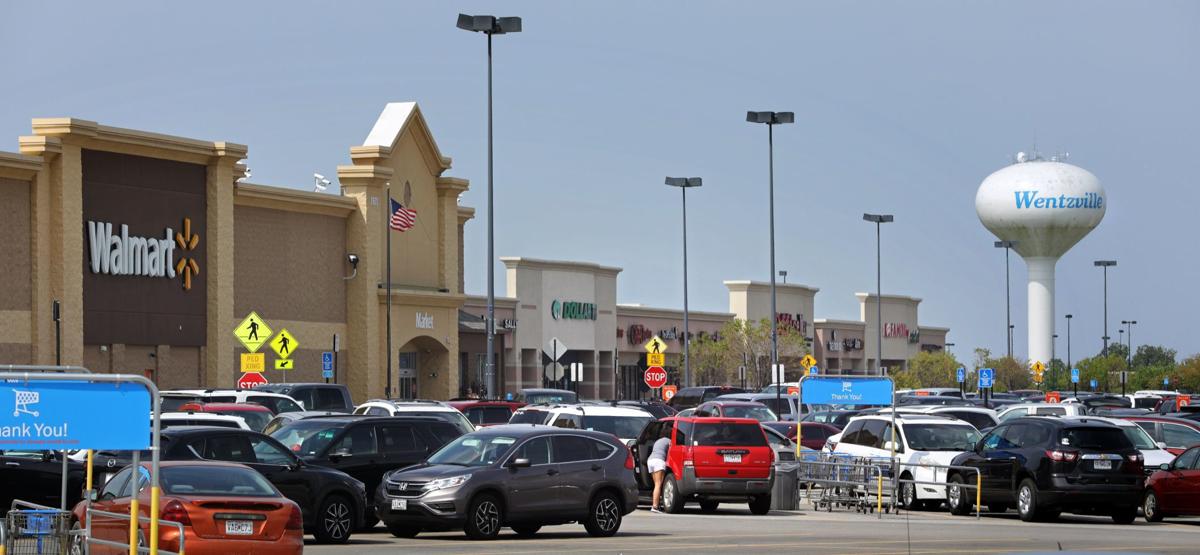 ST. CHARLES — St. Charles County Executive Steve Ehlmann is proposing a charter amendment that would require retailers within a type of special taxing district to make it clear that shoppers are paying higher sales taxes.
The proposal follows Wentzville's decision this year to allow property owners affiliated with retail developer and NFL owner Stan Kroenke to move to establish two Community Improvement Districts, or CIDs, that would help finance up to $23 million worth of a new private retail development on Wentzville Parkway. The CID sales taxes would also finance a new $38 million recreation center in the fast-growing suburb.
The proposed charter amendment, which will be introduced at the St. Charles County Council meeting Monday night, would require signs at least 2-feet by 1-foot to be displayed at the entrance to stores and at registers stating how much sales tax the CID charges. The signs also would have to say what benefit the property owner receives from the tax. Violations could result in fines of up to several hundred dollars.
Ehlmann, in a statement Friday, said he hoped to raise awareness that a small number of property owners can impose sales taxes on shoppers and that businesses can be forced to collect CID taxes that don't benefit the property where it is located.
"The method of raising taxes in a CID violates the spirit of the Missouri Constitution and consumers need to know about such 'stealth taxes' before they can make informed decisions about purchases," he said.
Though CIDs have proliferated throughout the state, some observers have criticized the way Kroenke's real estate companies and his lawyers Alan Bornstein and Jeffrey Otto have used the CID law in Wentzville. Because they control most of the property along Wentzville Parkway, they have enough votes under the law to include property they don't own within the district. Under the proposal, local grocery stores Schnucks and Dierbergs, which are on property not owned by Kroenke-affiliated companies, would be included in the Wentzville CID and may have to collect sales taxes that would help finance a new development expected to include a competing grocery store.
CIDs can be established by individual property owners to help finance their projects. But larger groups of property owners and residents also use them in commercial areas, such as Downtown St. Louis, South Grand Boulevard and the Grove to pay for broader services such as marketing, security and events. Local governments must approve the creation of the districts before, and then residents or property owners also must vote to establish them.
A 2017 report from Missouri Auditor Nicole Galloway found there were 428 CIDs in the state that collected almost $75 million in 2017, with most of them controlled by property owners and developers. The report warned of lax oversight, a lack of transparency and insufficient reporting requirements. The auditor's office also found many CIDs will continue collecting taxes indefinitely, even after the projects they were set up to fund are complete.
The St. Charles County charter change, if the County Council puts it on the ballot, wouldn't go to voters until August 2020. "I want to first give the (Missouri) General Assembly time to address the issue for the entire state during its session next year," Ehlmann said.
State law already requires signs in stores within Transportation Development Districts (TDDs), a similar type of special taxing district. But despite the requirement, there's little enforcement and stores within the districts often don't display the TDD rate.