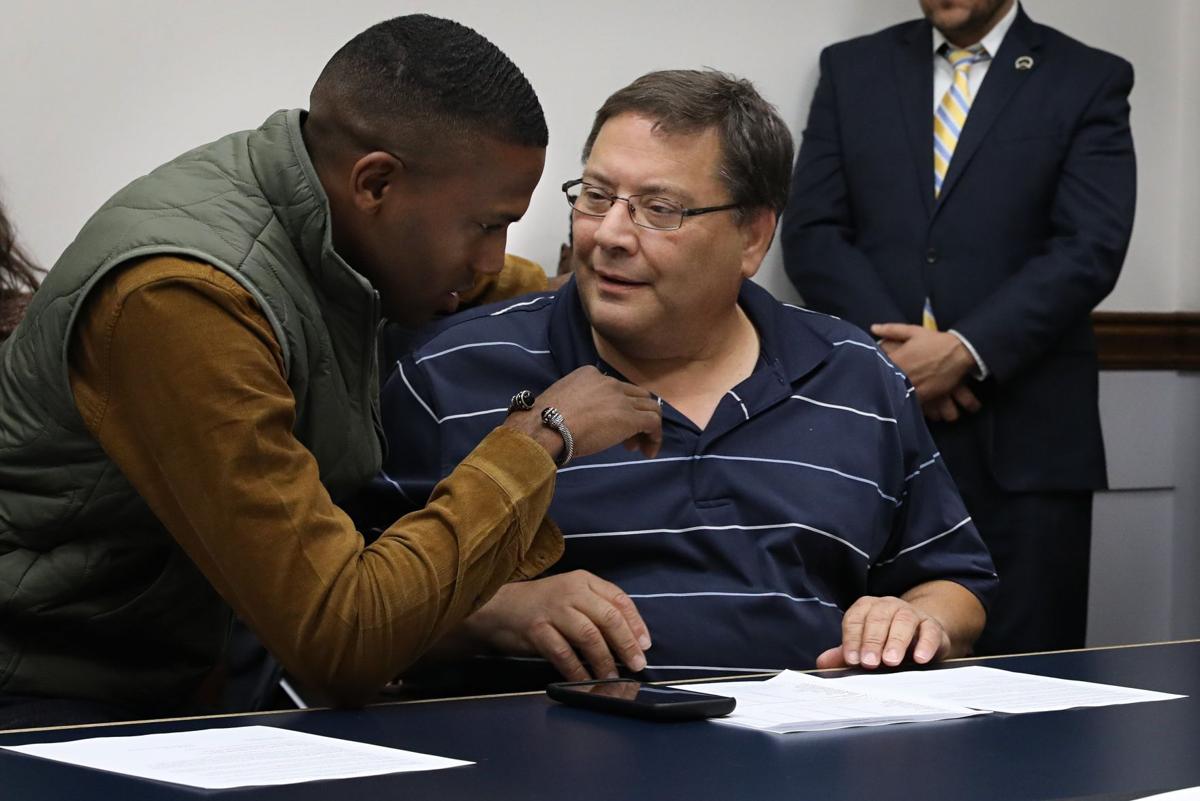 ST. LOUIS — Alderman John Collins-Muhammad Jr. on Monday blamed an unknown hacker for posting a tweet on his account that threatened communities and wards whose leaders were critical of a key political ally.
The tweet, published at 7:57 p.m. Sunday and later deleted, came in defense of Alderman Joe Vaccaro: "@Aldermanjoe is my friend. If you come for him, Know that I (WE) are coming for you. Touch him, I'm ravaging your whole community/ward. That's a promise. He a Mad Man. He my friend. Which means he is a friend to the @LouisFarrakhan. True me. True him. AND SEE WHAT HAPPEN!"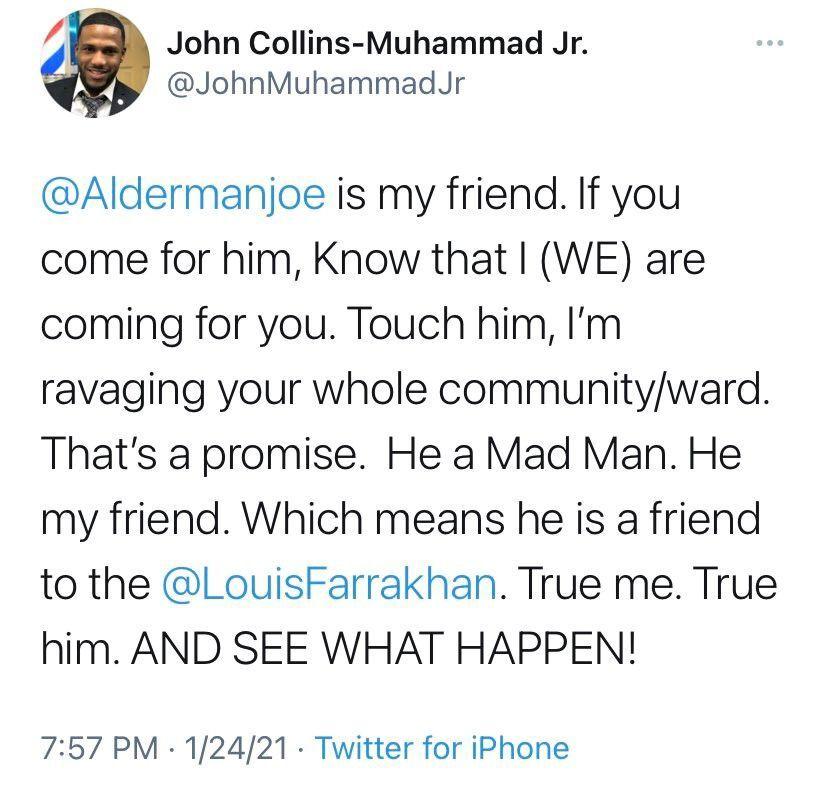 Collins-Muhammad, D-21st Ward, commented on the deleted tweet on Monday morning, saying in a tweet about 10 a.m. that his account had been hacked. He told the Post-Dispatch he was alerted to the tweet about 9 p.m. Sunday and deleted it within the hour after he reported the alleged hack to Twitter.
Asked why he didn't publicly comment on the deleted tweet until Monday morning, Collins-Muhammad said he did not know until then that other Twitter users had taken a screenshot of the post and circulated it.
"I deleted the tweet, I wake up and I see it viral on Twitter, and that's why I made the public statement," Collins-Muhammad said.

Collins-Muhammad said he did not have direct evidence from Twitter, as of noon Monday, that his account had been hacked, but that he has changed his account's password and deleted the Twitter application from devices other than his cellphone while the company investigates. The Twitter account also was locked on Monday afternoon, which meant only approved followers could see his tweets.
"The only thing I can say is the truth ... and I never shy away from the things I say or do if it is in fact me," Collins-Muhammad said. "I would not allow anyone to put blame on me for something I did not do."
A spokesman for Twitter could not immediately be reached for comment.
On Sunday, Vaccaro responded to the tweet from Collins-Muhammad's account by thanking him: "Thanks John, we are friends and I appreciate you."

Collins-Muhammad said he had not talked to Vaccaro directly and that Vaccaro did not know the tweet was a hack.
Vaccaro's tweet was posted in direct response to the now-deleted threat. But Vaccaro said Monday that he was not aware of the tweet, and that he was responding generally to multiple other tweets criticizing him, including other responses to the now-deleted tweet.
"I don't know if I saw the tweet — I think I was seeing the aftermath of the tweet when people were picking on John," Vaccaro said.
He referenced other tweets sharing pictures of him with St. Louis Police Association spokesman Jeff Roorda or using curse words.
"I believe his (Collins-Muhammad's) account was hacked," he said. "I believe whoever did this tried to make him and me both look bad."
In addition to aerial surveillance, Collins-Muhammad and Vaccaro have been key allies on other issues, including Collins-Muhammad's push for a ballot measure that would keep the number of wards at 28, rather than the 14 approved by voters in 2012.
The deleted tweet included a reference to Louis Farrakhan, leader of the Nation of Islam.
"People would love to paint the young Black Muslim with a name like Muhammad as a violent thug," Collins-Muhammad said.