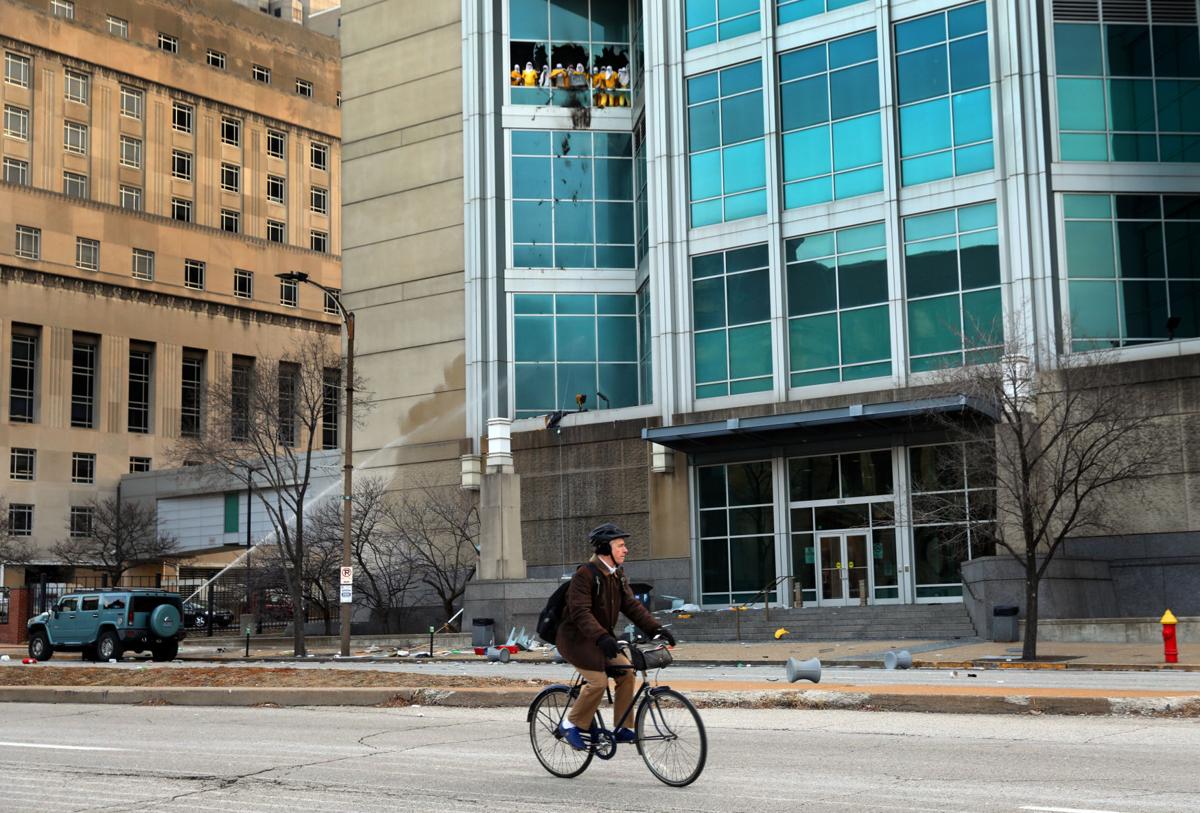 ST. LOUIS — The Board of Aldermen on Tuesday advanced legislation to set up a permanent panel to investigate jail complaints, more than eight months after it was proposed amid a series of disturbances at the city's Justice Center downtown.
The board also passed a bill to repeal city ordinances that make it illegal to possess 35 grams or less of marijuana and voted to extend the city's indoor mask mandate another 30 days.
However, a judge in Jefferson City issued a ruling invalidating local coronavirus health orders across the state. St. Louis officials didn't immediately comment.
The jail oversight measure was given first-round approval on a 12-7 vote.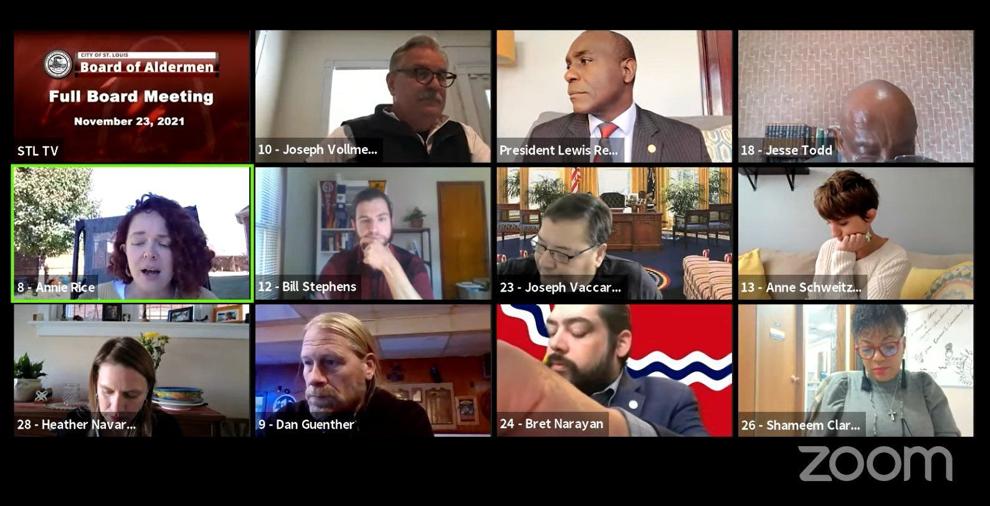 The sponsor, Alderman Joe Vaccaro, 23rd Ward, said the nine-member Detention Facility Oversight Board is needed to provide an independent panel to investigate complaints about jail conditions.
Vaccaro said the panel would "have a voice for the people that are detained there and a voice for the guards."
While the panel wouldn't have authority to discipline jail employees, they would "have the power to let us know what's going on in there," Vaccaro said.
Some aldermen who voted against the bill said they support the intent behind it but want to delay action until Mayor Tishaura O. Jones' administration finishes drafting a companion measure.
One of them, Annie Rice, 8th Ward, said Vaccaro's pressure on the administration "has yielded a bill that we're hearing is coming."
Nick Dunne, a spokesman for Jones, said the companion bill would create a full-time Department of Civilian Oversight to look into complaints submitted to both the jail board in Vaccaro's bill and an existing panel that deals with accusations against police. The new agency would work with both.
The jail oversight panel was recommended last March by a corrections task force appointed by then-Mayor Lyda Krewson following some of the disturbances at the downtown jail. Vaccaro was among the members.
During debate Tuesday, Vaccaro said there had been numerous troubling incidents in city jails, including what he said was the rape of a detainee who "doesn't necessarily identify as the sex that that person is."
Dunne, the mayoral spokesman, said in response that the rape was prevented because the attacker was stopped by other detainees and corrections workers. Vaccaro disputed that explanation of the incident, which Dunne said happened a few weeks ago.
Vaccaro also complained that a young woman with a bipolar condition who was arrested had killed herself after jail employees didn't give her the medication her family told them she needed. He said in an interview that the incident happened four years ago.
The marijuana bill, in addition to repealing the municipal ordinances, bars police from enforcing state and federal laws against possession of small amounts or of marijuana paraphernalia, with certain exceptions.
Jones in a statement repeated her support for the bill — which passed on a 23-0 vote — and said she will sign it as soon as it reaches her desk.