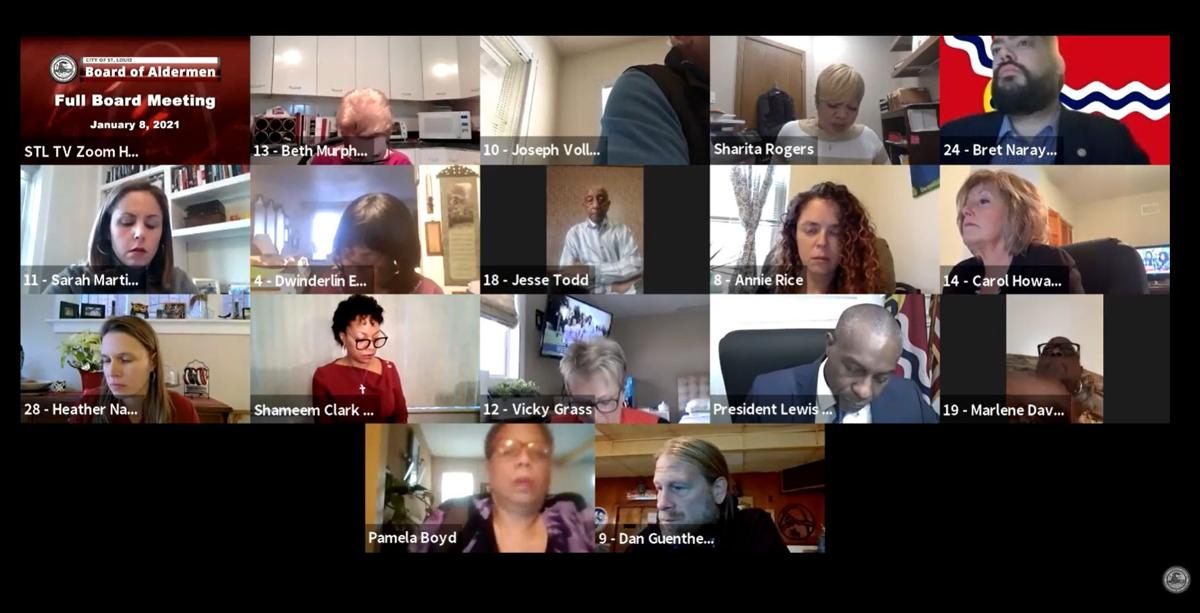 ST. LOUIS — City aldermen on Friday passed a resolution condemning "the violent acts" at the U.S. Capitol Wednesday and ripping Missouri Sen. Josh Hawley for taking a lead in Congress in objecting to the Electoral College results.
"It's just absolutely so far beyond what should be acceptable and right and just," said Aldermanic President Lewis Reed, who sponsored the resolution. "People who stoked these fires need to be held accountable, plain and simple."
The resolution, passed unanimously by the all-Democratic board, said the riot was "incited by the continuous and purposeful spread of misinformation by elected officials on the federal level" about the presidential election results.
Alderman Jeffrey Boyd of the 22nd Ward said "what I saw the other day does not make me proud to be an American."
Hawley, a Republican, condemned the violence by President Donald Trump's supporters but stood by his push for an investigation of the election results in some states. Despite Trump's unproven claims of irregularities, election officials across the country have certified the results as accurate.
Alderman Megan Green of the 15th Ward contrasted police handling of the pro-Trump crowd at the Capitol with what she called "authoritarian police practices" used in the St. Louis area in dealing with Black Lives Matter protesters in recent years.
Alderman Joe Roddy, D-17th Ward, then said while he supported the resolution, "maybe we need to think about how we conduct ourselves as well" in St. Louis.
He noted that some local elected officials took part in a 2017 protest in which Mayor Lyda Krewson's home was damaged by thrown bricks and paint at one point.
"I can't imagine anything as intimidating as that," he said.
"I think it's probably a good time for all of us to begin thinking about toning this down a little bit," he added.
Roddy didn't mention Green, but she was criticized in the past for being part of a large group that marched to the mayor's home in 2017. Green said in an interview later Friday that she was in that protest but the closest she got to the mayor's house herself was a block and a half away.
She complained that Roddy was trying to create "a false equivalency between folks trying to overthrow the U.S. government" and "protesters asking the government to stop killing them."