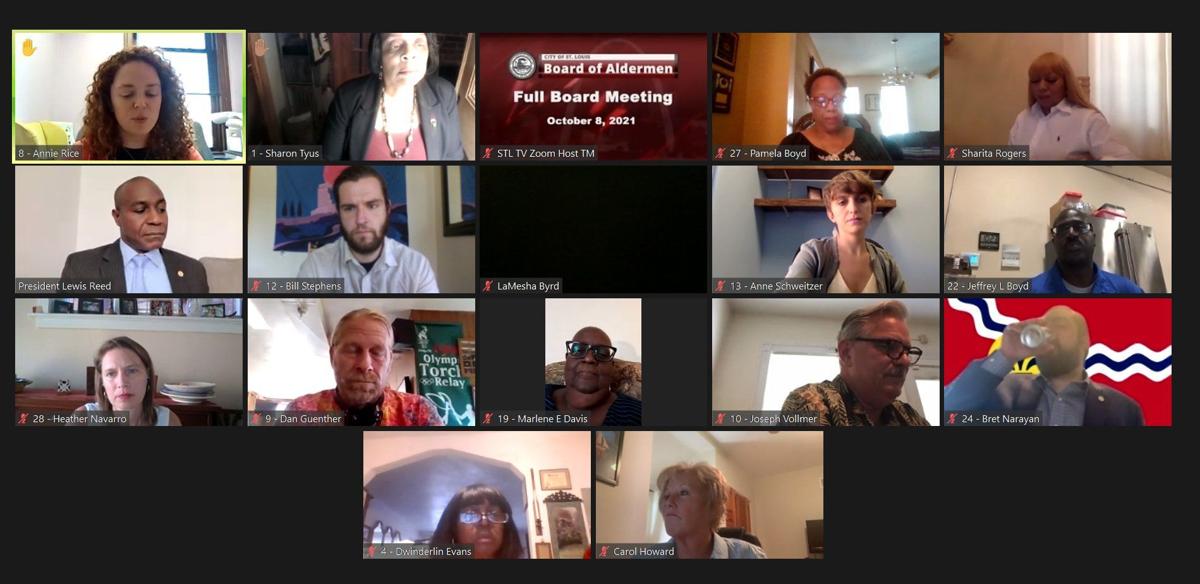 ST. LOUIS — The Board of Aldermen on Friday voted to authorize subpoena power for 12 of its committees at the request of board president Lewis Reed.
Reed has said it made more sense to pass one resolution for any committee whose chairman wanted the authority instead of doing so on a piecemeal basis if requested.
He said the resolution wasn't triggered by any particular issue.
"I don't know that we'll ever use it moving forward," he said in an interview last week.
The resolution had spurred questions on Twitter last week by Mayor Tishaura O. Jones, who pointed out that the last time such an aldermanic resolution was granted was against her and that was for just one committee.
That referred to a resolution last year that gave the Streets Committee subpoena authority to aid its look into a contract executed by Jones when she was city treasurer.
Reed has said the current resolution wasn't aimed at the mayor and her administration and noted that aldermen also have oversight over other city offices.
The board on Friday adopted the resolution on a voice vote, with opponent Annie Rice, 8th Ward, contending that it just restates what's already in aldermanic rules. Others who were recorded as voting against the resolution were Aldermen Christine Ingrassia, 6th Ward; Megan Green, 15th Ward; and Shane Cohn, 25th Ward.