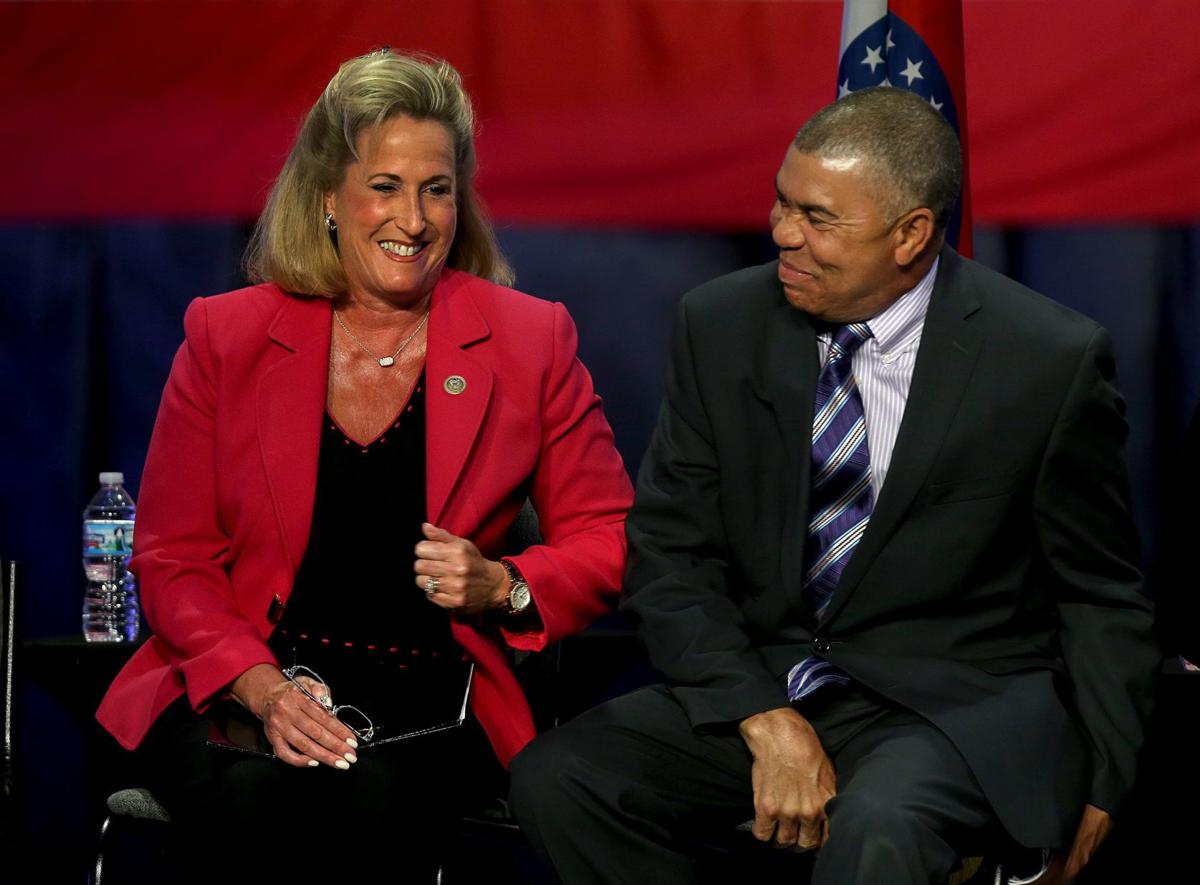 Less than a month out from Missouri's 2018 primaries, two St. Louis-area congressional districts are looking at very different battlefields.
Longtime U.S. Rep. William Lacy Clay, D-St. Louis, faces a grass-roots Democratic primary opponent, the Rev. Cori Bush, who is betting on an in-party, anti-establishment upset like the one that rocked a New York City congressional district last month. If Clay staves off Bush's primary challenge, he will effectively have won his 10th term in the overwhelmingly Democratic district.
For Rep. Ann Wagner, R-Ballwin, the dynamics are reversed: She faces little threat in the Republican primary, where she is being challenged by a political novice whose Republican credentials have been called into question. But at least two of the five Democrats vying for the chance to take her on in the general election have mounted credible fundraising and endorsement efforts in a historically Republican district that national Democrats view as ripe for change.
Missourians go to the polls Aug. 7 for the state's primary election to choose nominees for each party. The winners will then square off in the Nov. 6 general election.
St. Louis and its surrounding suburban region on the Missouri side of the river is currently represented by Clay — whose 1st Congressional District covers all of St. Louis and part of north St. Louis County — and Wagner, whose 2nd Congressional District covers portions of St. Charles, Jefferson and St. Louis counties.
First District
Clay, a nine-term incumbent in a seat previously held for decades by his father, Rep. Bill Clay, is running on a record of support for general Democratic priorities, particularly universal health care, and specific urban issues like police accountability.
"The most important issue in 2018 remains achieving universal health care coverage for every American," Clay, 61, of St. Louis, said in a statement to the Post-Dispatch. "Since my earliest entry into public service, I have advocated for health care as a human right, not a commodity."
Democratic candidates for Missouri's First District seat in the U.S. House of Representatives (from left) William Lacy Clay and Cori Bush.
Clay technically will face three challengers in the Democratic primary. But one them, DeMarco K. Davidson, announced this month that he has suspended his campaign (though it's too late to remove his name from the ballot). Another, Joshua Shipp, 28, of University City, has raised no money and has no clear base of support.
That leaves Bush, an ordained minister, activist during the Ferguson unrest and unsuccessful 2016 U.S. Senate candidate. Despite a financial disadvantage, Bush has generated some buzz in the community with a campaign focused on universal health care and more local issues.
"Dignity and quality care for all is a must regardless of race, gender, sexuality, or ability to pay," Bush, 41, of Florissant, said in a statement. "I will focus on issues everyday people face, advocate for their needs, and fight strongly for the goals that we experience together."
As of the end of June, Bush's campaign has reported having a cash balance of just $12,256, to Clay's roughly $326,800.
But within those figures is a startling detail: Between April 2017 and the end of March, Bush raised more than $92,000, with every penny of it from individual contributions rather than PACs. Clay took in only about $52,000 in individual donations from January 2017 through the end of June, with the rest — more than $330,000 — coming from PACs, labor or corporations.
Bush is part of an insurgent movement that includes Alexandria Ocasio-Cortez, the young Bronx-based Democratic Socialist and Bernie Sanders acolyte whose stunning primary defeat last month of longtime Rep. Joe Crowley, D-N.Y., has Democrats across the country debating the ideological direction of their party.
Ocasio-Cortez and Bush are political allies, and Bush was one of a handful of candidates around the country whom Ocasio-Cortez specifically mentioned on her Twitter feed in the wake of her primary victory. Bush announced last week that Ocasio-Cortez will appear July 21 at an event in St. Louis in support of Bush's campaign.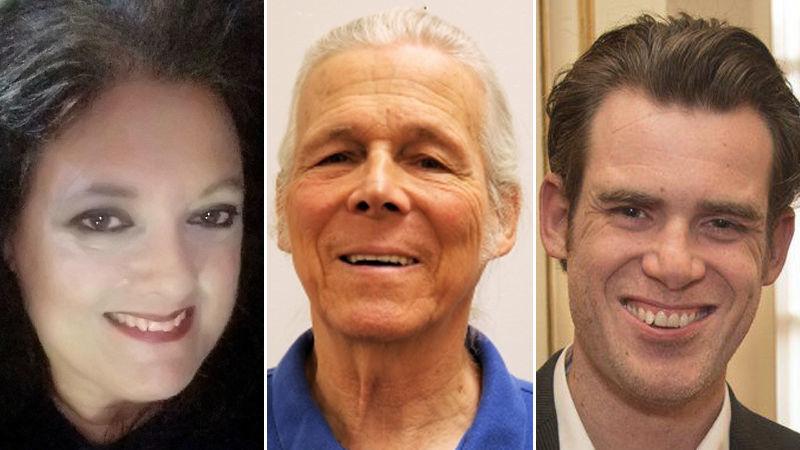 Candidates seeking the GOP nomination in the 1st District are Camille Lombardi-Olive, 59, of St. Louis; Robert Vroman, 37, of St. Louis; and Edward L. Van Deventer Jr., 76, of St. Ann. As of last week, none of them had reported raising or spending any money. Historically, Republican candidates rarely break 25 percent of the vote in 1st District general elections.
Second District
In the 2nd District, Wagner has been targeted by national Democrats who believe suburban districts like hers — Republican establishment strongholds — may peel away from the GOP this year out of discomfort over where President Donald Trump has taken the party.
Republican candidates for Missouri's Second District seat in the U.S. House of Representatives (from left) Ann Wagner and Noga Sachs.
But Wagner, a three-term incumbent, former state party chair and former ambassador to Luxembourg under President George W. Bush, doesn't appear particularly vulnerable in her own right. She won her last election with almost 60 percent of the vote and was sitting on almost $3.4 million in campaign money going into April. She has focused on supporting standard Republican economic positions, attacking sex trafficking, and has generally backed the Trump administration's policies.
"I believe that public service is a calling to protect the most vulnerable and serve a cause greater than oneself," Wagner, 55, said in a statement. "By putting Missouri families before political games, I hope to restore faith in Congress' work to protect our community, strengthen the economy, and rein in government overreach."
Her only Republican primary challenger is a candidate who GOP officials have alleged isn't a real Republican: Noga Sachs. Sachs is a political novice who, the Post-Dispatch reported in April, appears to support Democratic candidates and causes, judging from her social media footprint.
Sachs denied to the newspaper at that time that she is a sabotage candidate, and the state GOP was unsuccessful in its attempt to push her off the primary ballot. In any case, campaign records indicate Sachs had raised no money as of the end of March.
In a statement, Sachs vowed to hold regular "town hall" meetings with constituents. Wagner has been frequently criticized for her lack of such meetings.

On the Democratic side, candidates Cort VanOstran and Mark Osmack both have garnered endorsements and conducted credible fundraising from numerous small donors — a key indicator of potential electoral support — though their funding totals remain far below Wagner's.
VanOstran, a Clayton lawyer, has focused his campaign on health care, referencing the cancer death of his mother and attacking Wagner directly for her vote to dismantle the Affordable Care Act.
"Corporate interests have drowned out the voices of this district, and this year we will take a stand," VanOstran, 29, said in a statement. "I will represent the people of District 2, not lobbyists."
VanOstran reports raising more than $300,000 in the second quarter (April through June), an unusually high figure from a nonincumbent in a congressional primary. He reports more than $540,000 cash on hand as of the end of June, and says he has received small-dollar contributions from more than 3,000 people.
Osmack trails those fundraising numbers, garnering about $77,400 in the second quarter and ending June with about $48,500 on hand.
Osmack is banking in part on his backstory to propel the campaign: He's an Army veteran with two tours in Afghanistan, now calling for universal health care and defending gun control, abortion rights and other Democratic base issues. He has garnered some endorsements from the left, including the Missouri Progressive Action Group and state Rep. Bruce Franks Jr. of St. Louis.
"Congress needs to focus on policies that improve life for those who live and work here," Osmack, 36, of Ellisville, said in a statement. "We can restore faith by demonstrating the strength to defend the Constitution, ending damaging policies, and having humility to reach across the aisle."
The other three Democrats in the race are:
Bill Haas, 73, of St. Louis • A St. Louis School Board member whose $26,600 in campaign funds as of March 31 came almost entirely from his own pockets. He is calling for more early childhood education, protecting entitlement programs and infrastructure investment.
John Messmer, 51, of Lakeshire • A political science professor at St. Louis Community College at Meramec, whose roughly $8,400 on hand at the end of March came mostly from himself or his family. He has focused his campaign on the issue of campaign finance reform.