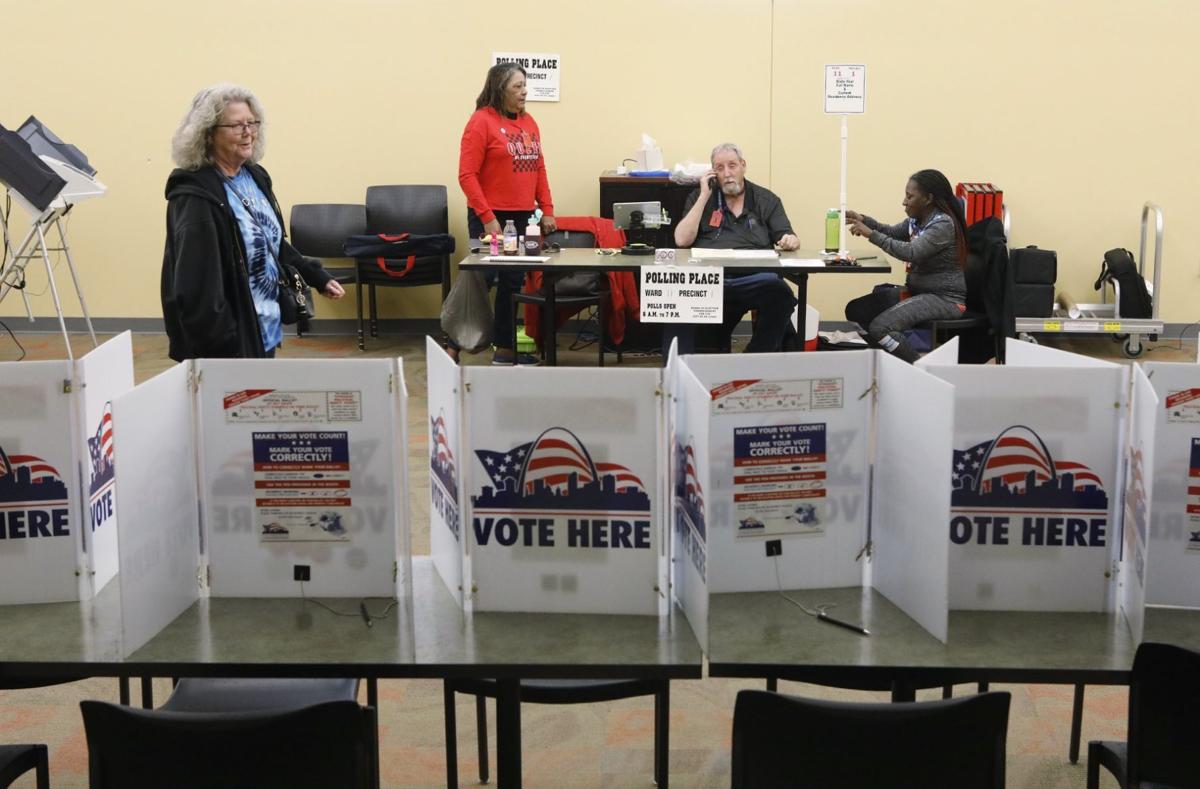 ST. LOUIS — Most Black aldermen in the city have come out against a Nov. 3 ballot proposal that would make future elections for mayor, alderman and other city offices nonpartisan.
The aldermanic African American caucus, in a statement, said the measure — Proposition D — would result "in the elimination of the Democratic Party in the city."
The caucus also criticized another provision that would allow residents in the city's March primaries to vote for more than one candidate at the same time. The two top vote-getters would move on to the April general election.
In its opposition statement, the caucus called the proposed change "a numbers gimmick" that would "obscure" true debates and issue-driven dialogue among candidates.
Supporters of the plan say it would bring St. Louis, which now chooses the mayor, aldermen, comptroller and aldermanic president in partisan elections, in line with other Missouri municipalities and many in other states that have candidates run without party labels.
Because St. Louis is heavily Democratic, the Democratic primary has been the de facto general election for many decades.
That, supporters complain, has allowed some candidates to emerge as the party nominee and eventual winner by getting less than a majority in a multi-candidate primary field.
They say allowing people to vote for more than one primary candidate, a process known as "approval voting," would ensure general-election contestants have broader support across the city.
The Black caucus is made up of 10 of the 11 African Americans who represent ward seats on the Board of Aldermen.
The caucus' opposition pits its members against two prominent Black Democrats who are among Proposition D's supporters, city Treasurer Tishaura Jones and Recorder of Deeds Michael Butler.
Jones finished close behind Lyda Krewson, who got 32% of the total votes cast in the seven-person race in the March 2017 Democratic mayoral primary. Krewson went on to win the job in the April general election.
Jones and Butler, a former city Democratic Party chairman, both have disputed opponents' arguments that a shift to a nonpartisan election would reduce the party's influence in the city.
So far, the committee that is pushing for passage of the proposition has reported getting much of its money — $170,000 of $188,572 reported as of June 30 — from a California-based nonprofit called the Center for Election Science dedicated to changing how elections are run in the United States.
The League of Women Voters of Metro St. Louis is among other supporters of the measure, which qualified for the ballot through an initiative petition campaign.
Get Election 2020 & Politics updates in your inbox!
Keep up on the latest in national and local politics as Election 2020 comes into focus.