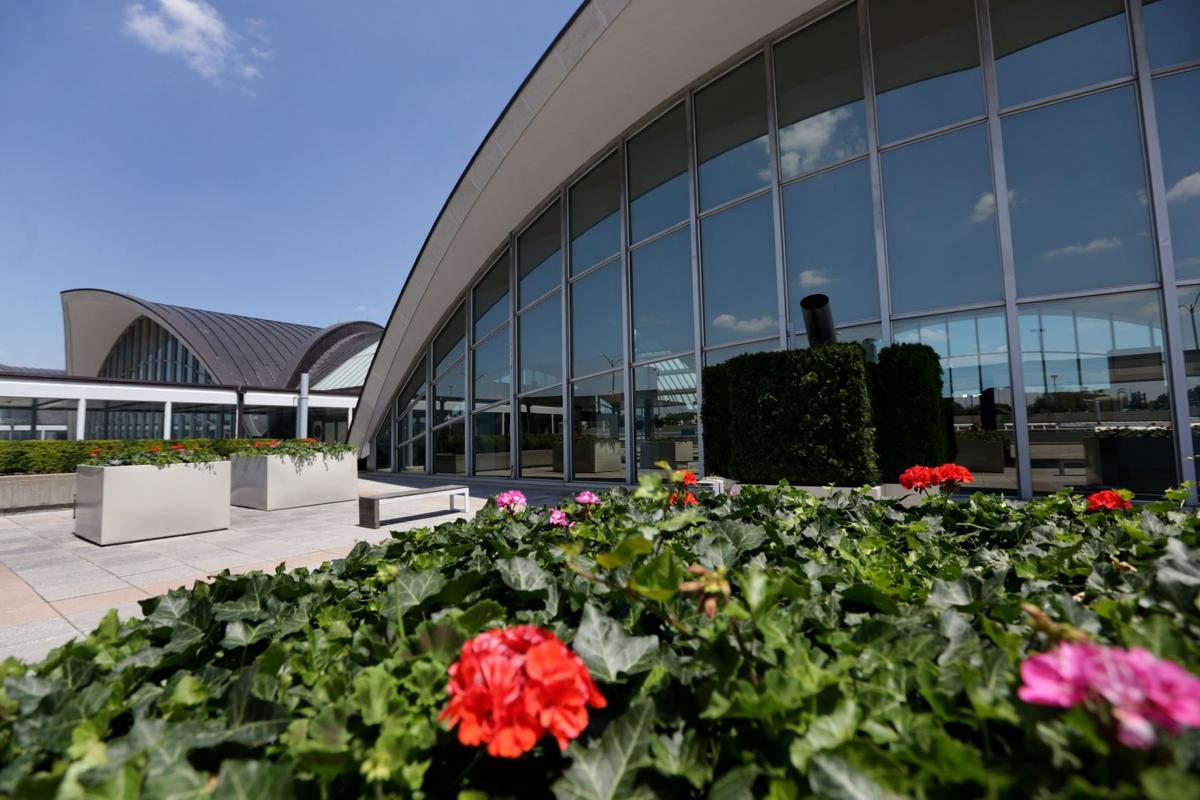 ST. LOUIS — The city's chief attorney said Monday that a petition drive's plan to privatize St. Louis Lambert International Airport runs counter to both the city charter and the state Constitution.
The opinion by City Counselor Julian Bush doesn't block the petition measure from the Nov. 3 ballot and it's unclear whether anyone would go to court to try to do so.
But it raises new questions as a possible vote on an alternate privatization plan pushed by Aldermanic President Lewis Reed looms Tuesday at the Board of Aldermen.
Bush, in his opinion, said the only way a charter amendment can get to the ballot is through an ordinance putting the amendment on the ballot. He said such an ordinance can be passed either by aldermen or by voters through the initiative petition process.
But Bush said the airport petition effort doesn't call for a citywide election on an ordinance that, if passed, would trigger a second citywide vote on the charter amendment. Instead, Bush said, it simply is proposing a charter change.
"This is not allowable under the Constitution, and it certainly is not allowable under the City Charter," Bush said in an opinion issued to Alderman Cara Spencer, D-20th Ward.
Bush's opinion spurred Spencer and eight other anti-privatization aldermen to call on Reed to refrain from holding a final aldermanic vote on his bill Tuesday before the board begins a two-month recess.
"It was based on the false premise that we were going to have a definitive vote on the November ballot" anyway through the petition process, Spencer said of Reed's bill. "There's no reason we should be moving this" with such haste.
Reed did not respond to Spencer's statement but said he's seeking further clarification of Bush's opinion.
Spencer had asked Bush for an opinion on whether one election or two elections would be required under the petition measure. The two-election theory was suggested last week by former City Counselor Jim Wilson.
Bush, a former circuit judge, said had the petition been properly worded, two elections would have been required.
The opposite tack was taken Friday by Elkin Kistner, a former assistant city counselor now representing Rebuild Saint Louis — a pro-privatization lobby group.
"The idea that an initiative-petition amendment to that Charter requires two elections has no basis in law and is contrary to the plain language of the Charter," Kistner said in an opinion issued to Adolphus Pruitt, president of the St. Louis NAACP and a petition drive leader.
Moreover, he said a two-election procedure has never been anticipated previously when proposed charter amendments were submitted via petitions.
For example, he noted that in 2007 just one election was held to pass a petition-spurred amendment barring the sale or lease of city parkland without voter approval.
Pruitt on Monday added that he was confident that the airport petition proposal was legally sound and pointed out that the city Election Board had not raised any issues with it.
Gary Stoff, an election board official, said he would share Bush's opinion with the board. He said the board in the past has generally relied on outside lawyers it hires.
The petition plan and the Reed bill have differences but both would require the city to lease Lambert to a private bidder if at least $1 billion upfront was provided for a wide range of city projects, with emphasis on aiding poorer areas.
Opponents contend that a private Lambert operator would put its profits ahead of the public interest and that the city shouldn't lease its most valuable asset.
They also object to more than $40 million that would go to consulting firms which worked on the city's previous consideration of Lambert privatization that was halted in December by Mayor Lyda Krewson.
New union opposition
Earlier Monday, groups tied to four unions announced their opposition to Lambert privatization.
Locals 6300 and 6355 of the Communications Workers of America, Local 420 of the American Federation of Teachers, representing city teachers; the American Postal Workers Union St. Louis Gateway District 8 and Local 74 of UNITE Here came out against the proposals.
"This rigged airport deal only benefits wealthy special interests and the well-connected," said Lew Moye, president emeritus of the Coalition of Black Trade Unionists, which also came out against privatization.
The Service Employees International Union previously has gone on record against the idea.
Supporting airport privatization have been two other unions — the Carpenters Union and United Food and Commercial Workers Union Local 655. They cite the various city projects that would benefit.
Also supporting privatization have been the St. Louis NAACP and the MoKAN Business and Educational Center, which assists minority contractors.
Both Reed's proposal and the petition plan are city charter amendments that would require 60 percent voter approval. Some supporters say they expect negotiations would result in only one of the two measures actually going on the ballot.
Daily updates on the latest news in the St. Louis business community.