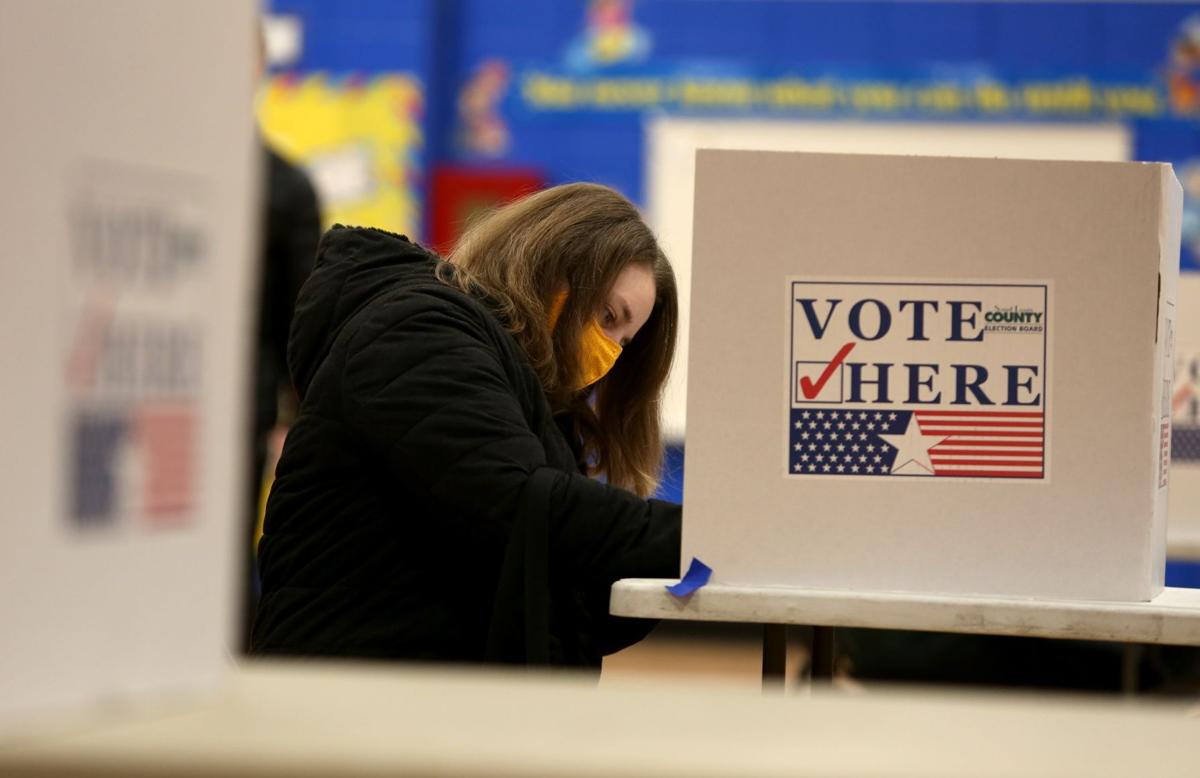 ST. LOUIS — The St. Louis Community College District's board is asking voters to approve boosting property taxes at a special election Aug. 3.
The measure, requiring simple majority approval, would increase the tax rate by 8 cents per $100 assessed valuation. The current rate for the college system is 19.87 cents.
The proposition will be on the ballot in St. Louis and St. Louis County and parts of Franklin and Jefferson counties covered by the district.
A statement issued Tuesday by the district said some of the revenue raised would repurpose underutilized space "to meet the needs of today's students" and create new and functional spaces.
The district said passage of the measure also would allow the district to keep tuition low and affordable; now it's set at $116.50 per credit hour.
The money also would be used to update career training programs and facilities to support job growth in health care, information technology, financial services, biotechnology and manufacturing.
The proposition, the district said, also will focus on programs and services to underserved and minority communities.
A campaign committee chaired by Mark Wrighton, retired chancellor of Washington University, has been formed to promote the proposal.
If the measure passes, the annual tax on a home worth $200,000 would increase by about $30, with the community college district accounting for nearly $106 of the total property tax bill.
The college district is among several jurisdictions seeking property tax hikes at the August election.
In St. Louis County, the Kinloch Fire Protection District has two separate propositions — each calling for a 25-cent increase — on the ballot while the Northeast Ambulance and Fire Protection District wants voters to approve a single 34-cent increase.
Also seeking a boost in property taxes, of up to 15 cents, is the Warrenton Fire Protection District in Warren and Lincoln counties.
Greendale, a small municipality near Normandy, is proposing a $410,000 bond issue to upgrade streets, sidewalks and landscaping and to repair the city garage.
The ballot wording would allow a property tax increase, if needed, to pay off the bonds. However, Greendale officials said Thursday that revenue from an existing sales tax would be used to pay off that debt and a tax increase isn't planned.
They said the only way a tax hike would occur is if the city doesn't have sufficient other funds to pay the debt service, which is not expected.
Clayton and Frontenac also are seeking property tax hikes for various city services.
Clayton and Maplewood are holding special elections to fill vacancies. In Clayton, Gary Feder is running unopposed to succeed Alderman Dan Sokol, who died in April.
In Maplewood, Eric Page was the only candidate who signed up to run to succeed Eleanor Pardini, who resigned from the City Council.
Editor's note: This article was updated Friday to include clarifying information from Greendale officials about the city's proposal.