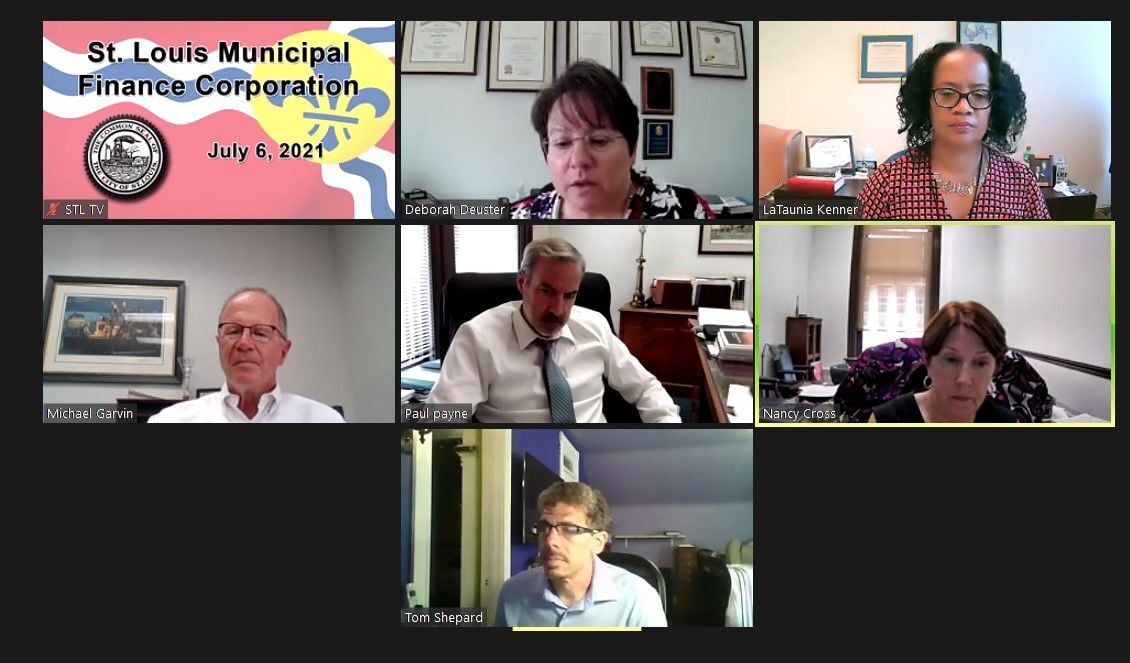 ST. LOUIS — Comptroller Darlene Green's attempt to reassert control over a city entity closely tied to her office failed on a split vote Tuesday.
The vote means Tom Shepard, a top aide to Board of Aldermen President Lewis Reed, keeps his position as president of the board of the St. Louis Municipal Finance Corp.
The finance board, an entity formed in 1991, issues bonds to finance large capital projects such as courthouse improvements and the downtown jail. For years, it was led by a board president from Green's office.
Leaders at the St. Louis Convention and Visitors Commission warned that more delay would exacerbate a cash crunch at the tourism office.
With a new administration in the mayor's office, Comptroller Green sought to win back the president's position even though Shepard's three-year term wasn't yet up.
During Tuesday's annual meeting of the five-member board, Green's designee, Deputy Comptroller LaTaunia Kenner, made a motion to remove Shepard as president.
In 2019 the "position was taken away from Comptroller Green and the comptroller's office," Kenner said. "In my opinion, this is only my opinion, it was due to politics."
Kenner said all the back office functions of the Municipal Finance Corp. have remained in the comptroller's office and when bond documents and other legal papers need to be signed, it takes time to get the signature of the president if he is not within the comptroller's office.
The comptroller quietly submitted a proposed 'memorandum of understanding' to the mayor on Aug. 22, amid public squabbles between the two over the refinancing of bonds for America's Center and St. Louis Lambert International Airport. Krewson has refused to sign so far.
"Numerous times it would have functioned smoothly or more efficiently if the position had remained in the comptroller's office," she said.
Her motion was seconded by a new member of the board, Mayor Tishaura O. Jones' director of operations, Nancy Cross.
"This is kind of a surprise," Shepard said.
But St. Louis Budget Director Paul Payne, who answers to all three of the city's top elected officials, was hesitant to vote out a president. He sided with Green's office in the vote two years ago, but said now he didn't want to "get into the practice" of removing officers before their terms are up.