ST. LOUIS  — New friction between Comptroller Darlene Green and Mayor Lyda Krewson has surfaced at City Hall, this time over a $200 million plan to expand America's Center downtown.
While both officials support the expansion, Green on Thursday accused Krewson of trying to usurp Green's role as the city's chief financial officer by taking charge of bond financing arrangements for the project.
"They're breaking down a longstanding tradition of checks and balances that has been authorized by the charter," Green said regarding the America's Center financing issue. "That is not her job."
Green said the mayor should leave running the finances to "the comptroller who was duly elected and authorized" by the city charter to do so.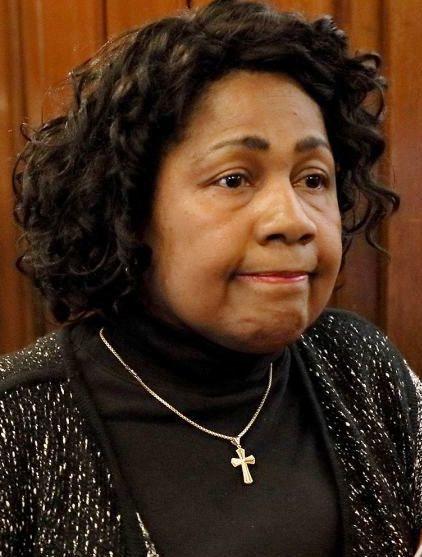 Green's accusation was denied by Krewson's top aide, Steve Conway, who noted that an ordinance passed by aldermen last year to authorize the bond issue says it's subject to the approval of both Krewson and Green. 
"The mayor is inherently involved," Conway said. "We're not trying to usurp."
Krewson on Wednesday said her administration has been studying whether to use the city's Land Clearance for Redevelopment Authority to issue the bonds instead of another city entity, the St. Louis Municipal Finance Corp.
That entity, which has been closely tied to the comptroller's office since it was formed in 1991, has issued bonds financing various city projects such as the main city jail on Tucker Boulevard and courthouse improvements.
Krewson said it's unclear whether the Municipal Finance Corp. has authority to handle more than just "a stand-alone city bond issue."
She said LCRA is being considered because the convention center bonds will be paid off by annual payments from both St. Louis and St. Louis County. The state also might be involved in related future improvements.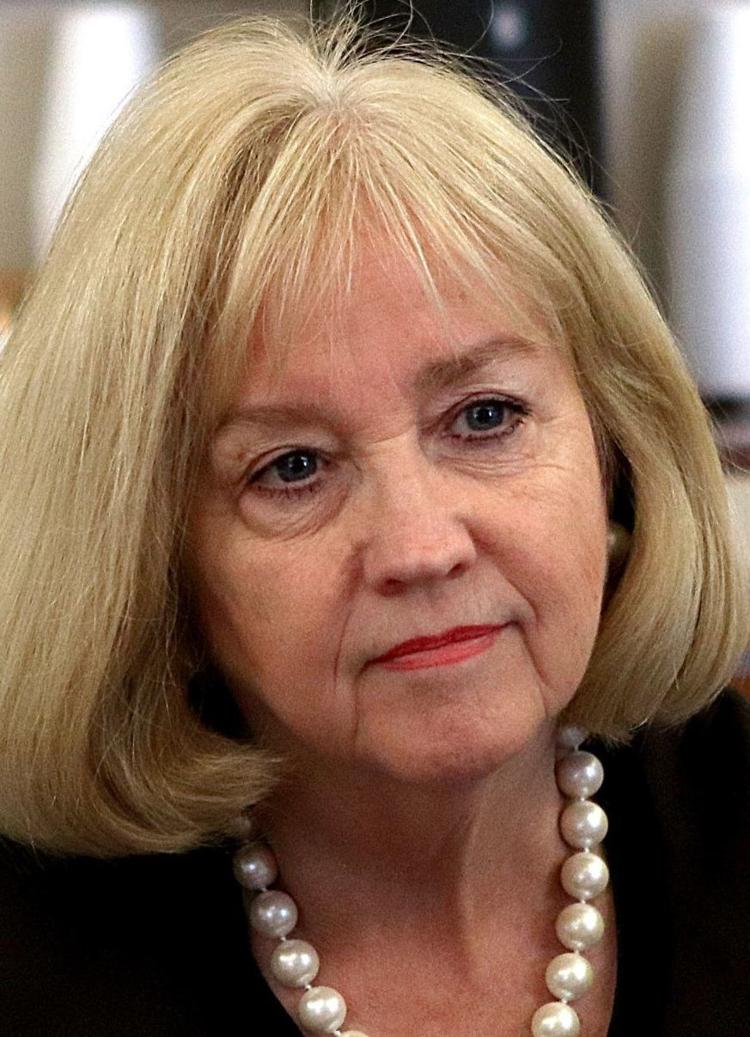 She added that the city and county also need to find an entity that can do shorter-term borrowing to cover preconstruction activity such as property acquisition. Conway said avoiding duplicative legal and other professional fees also is an issue.
Krewson said she had yet to decide on a course of action and that Green would be involved. "We want to get it done quickly and get it done legally," the mayor said. Asked by a reporter if Green's office would be in the lead, Krewson responded: "I don't know."
The issue first flared up publicly Wednesday at a meeting of the city's top fiscal panel, the Board of Estimate and Apportionment, made up of Krewson, Green and Aldermanic President Lewis Reed.
When Krewson mentioned that a special board meeting may be needed soon to approve financing for the convention center, Green asked the mayor what documents were available for her to review. 
Krewson responded by saying that no final plan was available yet but that "documents have been going back and forth" between attorneys for their respective offices and other people as well.
The ordinance passed by aldermen assigns the bond sale to the Municipal Finance Corp. but also says the LCRA could be used as an alternate way of handling the financing. 
Meanwhile, Reed's top aide, Tom Shepard, was elected Thursday as the new president of the five-person Municipal Finance Corp. board. 
Shepard, Krewson aide Todd Waelterman and Deputy City Counselor Michael Garvin teamed up to outvote Green and City Budget Director Paul Payne, who works for all three estimate board members.
Payne said the comptroller's office always had been in charge of the finance corporation and that "it just makes sense" to continue that.
The board in recent years had been headed by James Garavaglia, a deputy comptroller whom Green had recently put on involuntary leave and was no longer the panel's president. Green herself took part in the meeting Thursday as her office's representative.
An attorney for Green, Herb Hardwick, warned the board that making the change in leadership could "send a message" to financial rating agencies that could be "adverse to the city."
Later, the board decided against discussing the convention center issue because nothing final had been proposed yet.
Shepard, who as president will set the board's future agendas, said in an interview that his elevation wasn't related to the convention center issue.
In the airport flap, Green in April accused Krewson and Reed of delaying action on a Lambert bond refinancing plan so as to help the cause of privatizing the airport.
Krewson and Reed, who denied Green's accusation, support studying the idea of leasing Lambert to private operators. Green is opposed. Krewson and Reed eventually voted for the refinancing.