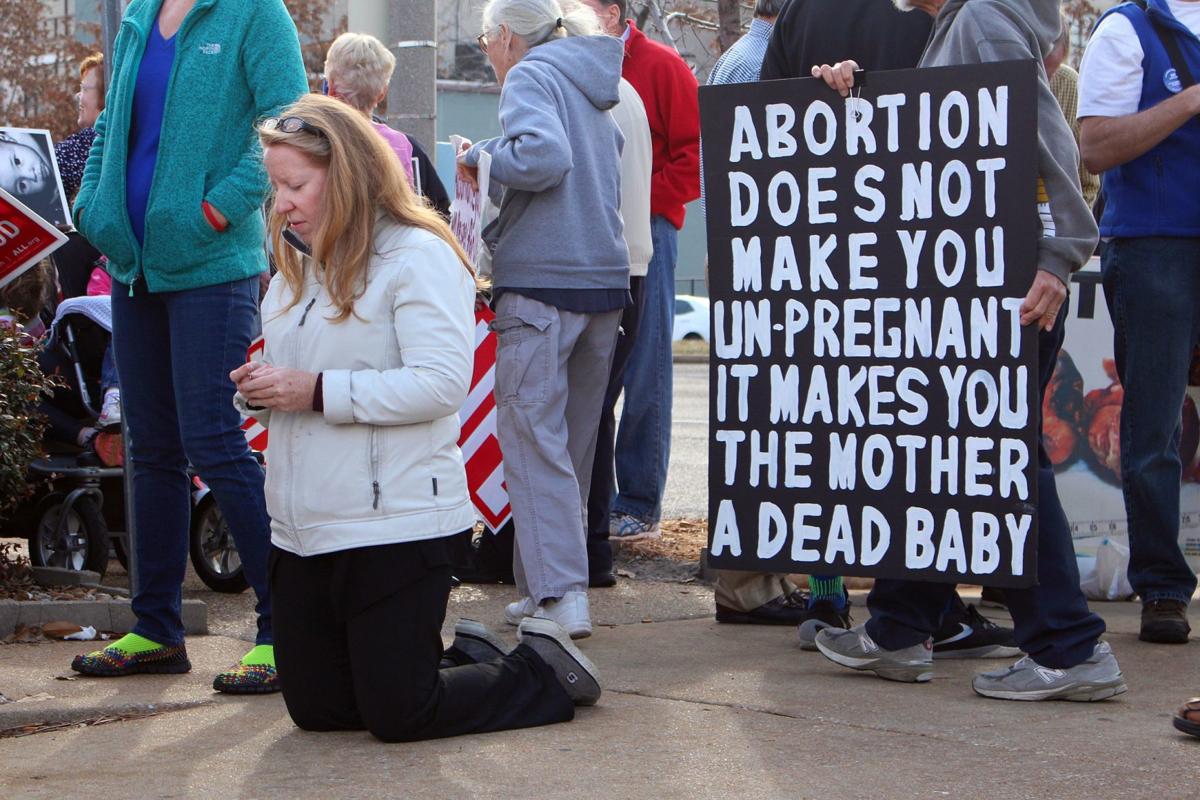 ST. LOUIS • Supporters of a "buffer zone" barring anti-abortion demonstrators from the front of the state's only abortion clinic made their case to a panel of aldermen on Tuesday, sparking debate over the First Amendment.
The bill at hand would ban activists from within an 8-foot radius of a health care facility's driveway. Violating the ordinance, or blocking entry or exit from a facility such as the Planned Parenthood clinic on Forest Park Avenue, would be punishable by up to $500 in fines or up to 90 days in jail.
The proposed ordinance is similar to those in cities such as Pittsburgh and Chicago. Backers of the plan say it offers a clearer avenue to charge protesters who impede the flow of traffic in and out of Planned Parenthood.
In 2000, the U.S. Supreme Court upheld a Colorado law laying out the same 8-foot radius. But in 2014, the court struck down a Massachusetts law keeping protesters outside of a 35-foot buffer zone, leading cities throughout the country to rethink such zones.
Proponents of the bill in St. Louis said an 8-foot bubble is small enough to pass constitutional muster, since it allows for protesters to talk to visitors without standing in their way. Opponents said they should have the right to peacefully approach cars and hand out literature laying out other options for women considering abortion.
Some who testified identified themselves as sidewalk counselors, saying they've done little more than flag down incoming drivers and passengers, who only stop out of their own free will.
"This bill would be a barrier to education," said Kristin Wilmes, director of operations at Coalition for Life St. Louis.
Sponsoring Alderman Christine Ingrassia, 6th Ward, said she felt her proposal struck a careful balance between free speech rights and the rights of patients to access the health care of their choosing.
"It's possible to have a vibrant, political speech occurring on our sidewalks while still protecting access to abortion," Ingrassia said. "We don't need to sacrifice either fundamental freedom."
One St. Louis police officer who frequently responds to complaints at Planned Parenthood testified that even with surveillance camera footage, it's difficult to enforce rules against blocking the facility's driveway.
Because it's a low-priority crime, officers often take a long time to respond, he said. Even if they do, the violation can be tough to prosecute, especially if the protesters have left the scene.
He estimated that the department received an annual average of 40 calls a year to Planned Parenthood, and that he personally receives more on his cellphone, usually regarding protesters disturbing the peace, he said. But writing tickets is rare.
Given the difficulty of enforcing the law as it stands now, some aldermen raised concerns as to how much an 8-foot buffer zone would help. Other opponents, like David Drury of Missouri Lawyers for Life, implored aldermen not to pass a broad law because of a few people who went too far.
"(This law) is un-American, because it says, 'People, we don't want to hear your message. We want to keep our business going. We don't want you telling us the other side,'" Drury said.
Mary Kogut, president and CEO of Planned Parenthood of the St. Louis Region and Southwest Missouri, said she believes the proposal would alleviate the problem of protesters lingering to talk to people in their cars, leading to backups on both sides of the facility.
"I always am concerned about (safety), every day," Kogut said. "I think what the buffer zone will help to provide more safety around pedestrian or car traffic. It will not stop some of the other concerns we may have, but it takes care of that particular issue."