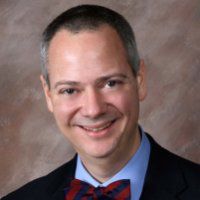 CLAYTON • Much of the discussion at Thursday's meeting kicking off a review of the St. Louis County charter concerned whether to give Better Together — the advocacy group pushing for a St. Louis city-county merger — access to the process.
While Chairman Gene McNary repeatedly suggested tapping the group's research on the region's dysfunction, some members of the 14-member charter commission insisted Better Together had no place in a discussion about how to improve a government it wants to dissolve.
But it turned out Better Together was at the table the whole time — just being quiet about it.
Ron Watermon, one of St. Louis County Executive Steve Stenger's appointees to the commission, confirmed on Friday that he wrote the 20-page executive summary for Better Together's proposal to ask statewide voters to replace the city, county and 88 municipalities with a single metropolitan city. He is not credited by name as an author anywhere in the summary or the full 162-page report.
The Post-Dispatch published a story about Watermon's role Friday afternoon, and on Saturday, Watermon sent an email to McNary saying he had agreed to resign from the commission at Stenger's request.
"While I reject the notion that my prior work for a client — that some may not like or respect — would provide that organization with a seat at the Charter Commission table, I've been around politics long enough to know that far too often it is a process driven more by perception than reality or reason," Watermon wrote.
Stenger has endorsed Better Together's merger effort, and would emerge as "metro mayor" if the effort succeeds.
Watermon had said in a brief interview on Friday that he was continuing to write for Better Together.
"I am working for them," Watermon said. "They are one of my clients. I'm hopeful that we form a new metro city. I think it would be good for the region."
This week's host, Jeremy Kohler, is joined by Post-Dispatch reporter David Hunn and Pat Kelly, executive director of the Municipal League of M…
Under the Better Together proposal, the county charter as of Jan. 1, 2019, would become the metro city's initial charter on Jan. 1, 2021. That would make moot any work by the charter commission.
Asked why he did not disclose his relationship at Thursday's 80-minute meeting, Watermon said "it occurred to me to do that, but I didn't think it was related to the discussion."
Watermon left his job as vice president of communication for the St. Louis Cardinals last July to concentrate on his communications firm, Brand Journalism Strategies LLC.
In his introductory comments to his colleagues, Watermon called the county charter a "brilliant document" and said the county had been well-run for years. He suggested the commission study making countywide elections nonpartisan.
It was not until introductions were over that McNary brought up Better Together, and the discussion returned to the merger plan several times over the meeting.
Some members of the commission said on Friday they had no idea that Watermon was connected to Better Together. "I'm just kind of taken aback," said Maxine Schumacher, who was appointed to the commission by County Council member Ernie Trakas. "... I'm surprised he did not say something at the time."
Commission member Chris Grahn-Howard noted that each commissioner introduced himself at the start of the meeting and "he could have told us. The fact that we had that whole discussion and he didn't say anything is a little duplicitous. He should have just said, 'Hey, I work for Better Together. This is my viewpoint,' and I would have been OK with that. But I'm a little irritated now."
Watermon, in his email, said he had volunteered for the commission "long before I was engaged by Better Together." He said his "past work for clients isn't relevant and it does not equate to the client getting a seat at the table."