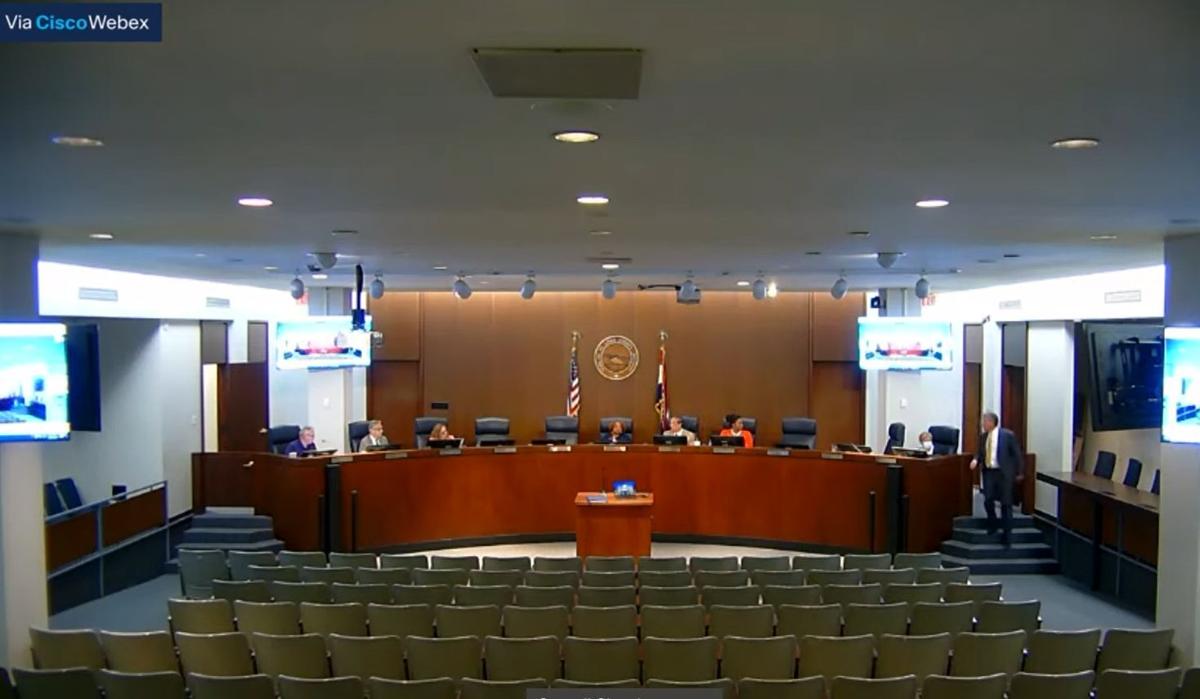 CLAYTON — By this time next month, St. Louis County could have a new watchdog.
A panel of County Council members overseeing the effort to replace embattled Auditor Mark Tucker interviewed an unnamed finalist Tuesday and could recommend that the full council fill the position in the coming weeks.
Officials conducted the interview in closed session, citing state law allowing meetings to be closed for discussion of personnel and legal issues. Councilman Mark Harder, R-7th District, said he also wanted to protect the candidate's privacy because he's still employed elsewhere.
But Councilman Tim Fitch, R-3rd District, said before the meeting that the finalist is the only candidate still in contention for the job and that if Tuesday's interview went well, the person could be in the office within 30 days.
The change would mark the culmination of a yearslong debate over Tucker's ability to do his job as auditor.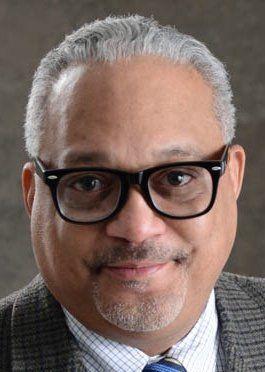 Before the former lobbyist even won appointment to the position by a single vote in February 2017, dissenters were raising concerns that he lacked the five years of accounting experience required by the county charter.
And those concerns have only grown. In his first year in office, Tucker failed to issue a single audit even as the county was buffeted by allegations of malfeasance under County Executive Steve Stenger. By the end of 2019, he had produced just five total.
And last September, the state auditor's office said Tucker bore some of the blame for lax oversight that enabled Stenger's corruption. The council opened a search for Tucker's replacement in October.
A job posting said starting salary would be between $100,000 and $119,000 and called for applicants to either hold a degree in accounting or be a certified public accountant, certified internal auditor, or certified local government finance officer. Tucker made roughly $85,000 per year as of 2020, according to county records.
Harder said Tuesday that his search panel received seven resumes from four women and three men. Six showed up for interviews in June, and on July 2, the four-member committee selected two finalists. One of them dropped out, leaving just one.
Other council action
The full council convened later Tuesday for a brief session of less than an hour.
Marquee items winning approval included a resolution honoring Betty Thompson, the former state representative and University City councilwoman who died earlier this month.
The council delayed voting on a plan to help pay for an expansion of the downtown St. Louis convention center, though.
Councilman Ernie Trakas, R-6th District, said he wants to hear from the St. Louis Convention and Visitors Commission on a promised recreation center in north St. Louis County first.
When the county agreed in 2019 to help pay for the expansion, it did so on the condition that the CVC would spend some of the county's hotel-motel tax money on a new North County facility.
But in the two years since, there's been little progress beyond a preliminary study of the idea that's yet to be completed.
In recent comments to the Post-Dispatch, CVC President Kitty Ratcliffe said work on the study was paused when the pandemic hit last spring and began devastating the tourism industry and CVC's budget. She also said that CVC would resume the study as the tourism industry recovers.