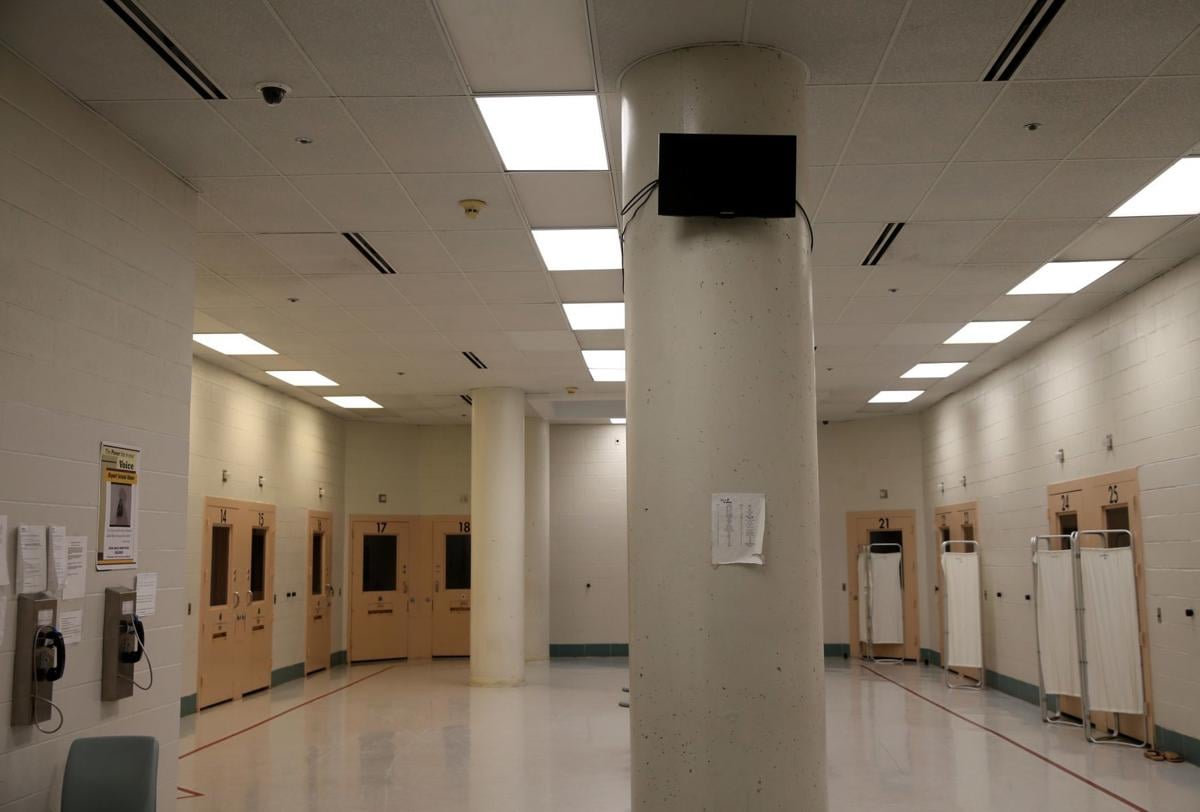 CLAYTON — The St. Louis County Council on Tuesday voted unanimously to urge St. Louis County Executive Sam Page to launch an independent, wide-ranging investigation of the county jail.
The council adopted a resolution by Lisa Clancy, D-5th District, that backs a long-sought goal of the Justice Services Advisory Board, a panel Page revived in 2019 to help turn around the jail after five inmates died. A recent report by the nonprofit ArchCity Defenders identified an additional seven inmate deaths at the jail between 2009 and 2019.
The advisory board first called for review on Aug. 28, amid allegations of misconduct that ultimately led to director Raul Banasco's resignation. Page had hired Banasco in November 2019 after a national search to reform the jail.
But Page pushed back the request for an outside review until the county completed an internal review and surveyed employees.
Findings from that survey, released Friday, identified a range of complaints against Banasco but provided few details, saying they were confidential, personnel matters that "will be utilized in future litigation." The report also cited issues of low morale and a lack of training opportunities or long-term strategy.
In a letter to Page, board chairman Jeff Smith said the outside review could be wider ranging, addressing each inmate death in the last five years, how misconduct complaints are handled, and how to implement national best practices.In a statement, Page spokesman Doug Moore said: "Dr. Page agrees that a comprehensive review of the Justice Center is in order and we are going to start that process."
In other action Tuesday, the council advanced a bill authorizing $29.7 million from the U.S. Department of Treasury to provide residents emergency rental and utility assistance amid the COVID-19 pandemic.
A motion by Clancy, the bill's sponsor, to fast-track final passage failed when it didn't receive unanimous support. Councilman Ernie Trakas, R-6th District, objected, saying he wanted more details about how the money would be distributed.
The council also voted unanimously Tuesday to advance a bill by Councilwoman Rita Heard Days, D-1st District, authorizing $45 million in industrial revenue bonds to help finance a 30,000-square foot expansion of the Boeing campus near St. Louis Lambert International Airport.