CLAYTON — The St. Louis County Council on Thursday fired County Auditor Mark Tucker after a two-hour, closed-door hearing that capped months of deliberation about replacing Tucker with a better-qualified financial watchdog.
The move comes a year after Missouri Auditor Nicole Galloway issued a report that was sharply critical of Tucker, a former health care lobbyist, blaming lax oversight by his office for allowing abuses by former County Executive Steve Stenger to go unchecked.
In recent months, the council reopened applications for the job and amended county ordinances to raise qualifications and pay for the position, one of the few countywide positions that reports to the legislative body. The council had intended to nominate a successor, whose appointment would automatically replace Tucker because of his expired term.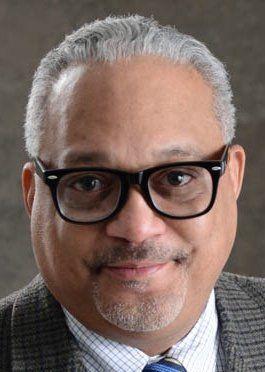 But on Thursday, the council voted 5-0 to fire Tucker after it heard testimony from current and former employees of the auditor's office who alleged Tucker had showed up to work only a handful of times over the past year, according to an official who took part in the meeting.
Five votes would meet a county charter provision requiring a two-thirds vote of the council to remove an auditor from office "for incompetence, neglect of duty or malfeasance."
Council Chair Rita Heard Days, who had initially declined to provide details of the special meeting, confirmed the official's account. The council had closed the meeting because it was a personnel matter, the 1st District Democrat said, but were going to make the outcome public after formally sending a letter of termination to Tucker.
Missouri's Sunshine law gives public bodies 72 hours to share the outcome of a vote on a decision to hire, fire, promote or discipline an employee.
Councilman Mark Harder, R-7th District, who chairs a council committee that will hire Tucker's replacement, confirmed the council's move to fire Tucker but declined to discuss other details.
"It's long overdue, and it's good that we're able to move forward with a new auditor hopefully in the near future," Harder said.
Tucker, whose term expired in 2018, did not respond to a phone call requesting comment.
Tim Fitch, R-3rd District, Lisa Clancy, D-5th District, and Shalonda Webb, D-4th District, also participated in the meeting. Ernie Trakas, R-6th District, and Kelli Dunaway, D-2nd District, were absent.
Galloway's report, released in September 2020, noted Tucker produced a total of just six audits after three years on the job, and criticized the council for failing to ensure Tucker was properly qualified.
A former health care lobbyist, Tucker had no auditing experience when the council, led by then-Council Chairman Sam Page, appointed him in February 2017 after the county cut ties with the former auditor, David Makarewicz. Page succeeded Stenger as county executive in 2019. Tucker's annual salary in 2020 was $85,000.
Days said after the meeting that she and Harder met with Tucker last week. Harder confirmed the meeting but declined to release more details.
It was the first time Tucker had responded to the council for nearly a year, Days said. Tucker provided no evidence that he had completed any audits since Galloway's report.
"We wanted to see was there something we were missing, something that he had done that we did not know about," Days said.
"The meeting was not very fruitful, so this is where we are and the decision that we made."
Asked why she did not schedule a public meeting of the full council with Tucker, Days said the council members' schedules didn't line up: "We weren't able to get people together."
At the time of his appointment, dissenters raised concerns that Tucker lacked the five years of accounting experience required by the county charter. And the charter did not require a degree or certification.
The council took up Galloway's recommendation to require better qualifications and voted in April to require its next auditor be accredited as a certified public accountant, a certified internal auditor or a certified local government finance officer.
But council ended up relaxing the requirement after one of a handful of applicants dropped out for failing to meet the qualification. The finalist ultimately offered the job in July turned it down because it didn't offer enough pay and he didn't want to work a minimum seven years to qualify for a pension.
As of Thursday, the council had received two more applications for the auditor position, Harder said during an open portion of the council meeting. He said the council would keep the application period open another week in hopes of drawing more candidates.
"This has been a long road to get to this day, and I wish we could have handled this in the past, but hindsight is 20/20," he said. "I think moving forward we can set a new course."
Vaccine policy delayed
A planned virtual meeting to ratify a county policy requiring vaccines for county merit employees was canceled Thursday due to technical difficulties that prevented public access.
The Civil Service Commission, a four-member panel that regulates rules for most county employees, was scheduled to meet by teleconference to discuss and adopt the policy, which would require 2,702 merit employees be vaccinated or wear masks and get tested for COVID-19 regularly. A phone number and website link meant for public access didn't work when tried several times by a reporter.
Personnel Director Susan Daniels said the commission meeting was canceled because of technical difficulties. The commission plans to meet early next week on the vaccine policy, she said.