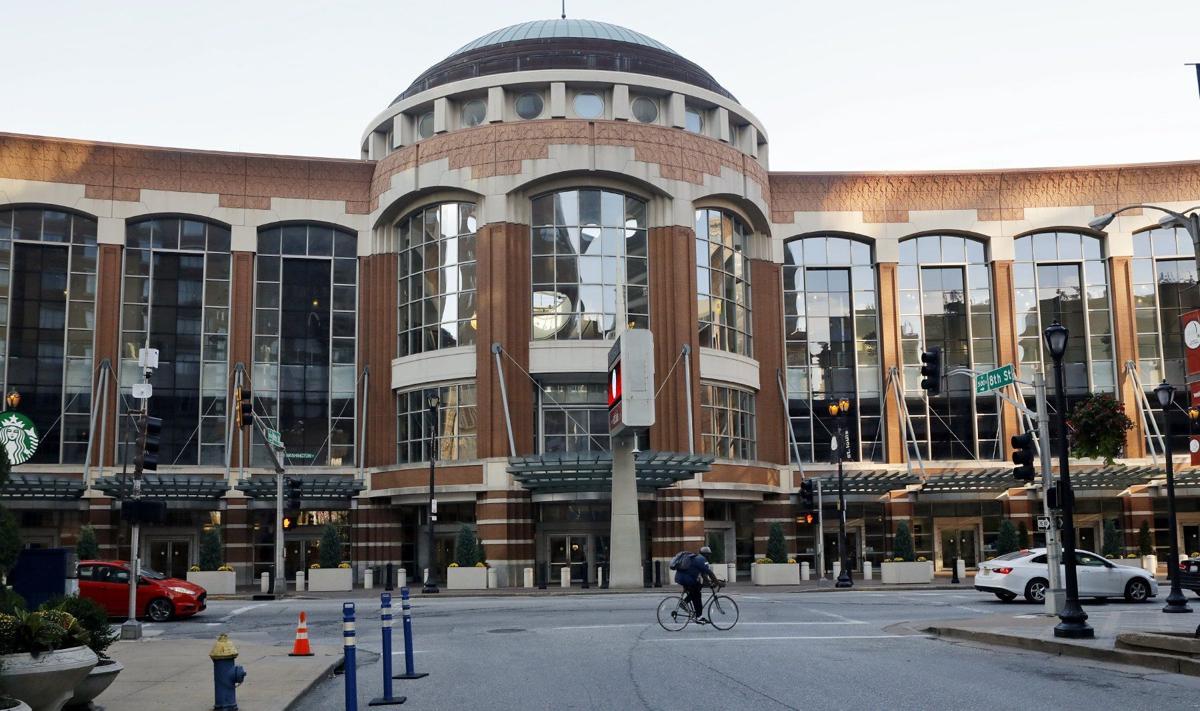 Under the plan, first announced in October, the fund used to service the debt issued in 1991 to finance the Dome at America's Center — built for the Rams, who left in 2016 — would be used to pay off new, 40-year bonds issued for the expansion after the Dome's debt is retired in 2021. The $6 million per year payment comes from revenue raised by the county's hotel-motel tax.
The measure's supporters have said the project is needed to draw more conventions, allowing St. Louis to better compete with other metro areas that have invested to upgrade tourism infrastructure. The St. Louis Board of Aldermen voted 21-3 in December to approve the city's contribution.
The council's action also funds what could be a significant recreation complex for bill sponsor Hazel Erby's district in the center of north St. Louis County. Exactly what and where that project would be has not been determined, but under revenue projections it would get a sizable portion of the hotel-motel taxes generated in the county — a portion that is projected to grow.
Democrats Sam Page, Lisa Clancy and Rochelle Walton Gray joined Erby in voting yes. Republicans Ernie Trakas, Mark Harder and Tim Fitch voted no. The Republicans said there was plenty of time to talk about how to spend proceeds from the county's 3.5 percent hotel-motel tax. Fitch suggested the county might even consider ending the tax rather than finding new ways to spend it.
Gray, apparently the swing vote, said she initially had reservations but felt Erby's plan was a "great compromise."
The vote featured an uncommonly harsh exchange between Trakas and Erby, who have been allies for two years. Erby had said on Monday she was not sure she would move the bill forward, but apparently decided before the meeting that she would.
At one point, Trakas stormed over to her chair and slammed a note in front of her. When it came time for a vote, Trakas called the project an abomination and said, "Shame on my Democratic colleagues if they plan to move this forward tonight."
Erby replied: "When you came down and slammed this note in front of me, I felt that it was bullying."
"Really?" Trakas said. "That's how I felt when you came over before this meeting started and told me you were going to move the bill after you told me you were going to hold it."
"I have no interest in the POWERPlex," he responded.
Kitty Ratcliffe, St. Louis Convention & Visitors Commission president, lauded the project.
"I don't mean to offend anyone when I say this, because Peoria is a very nice place, but I don't think St. Louis wants to be Peoria," she said. She said she supported the North County project because "there are problems in this county that the tourism industry can fix, and we think we can work together with all of you to create a complex that does both tourism and recreation."
Daily updates on the latest news in the St. Louis business community.