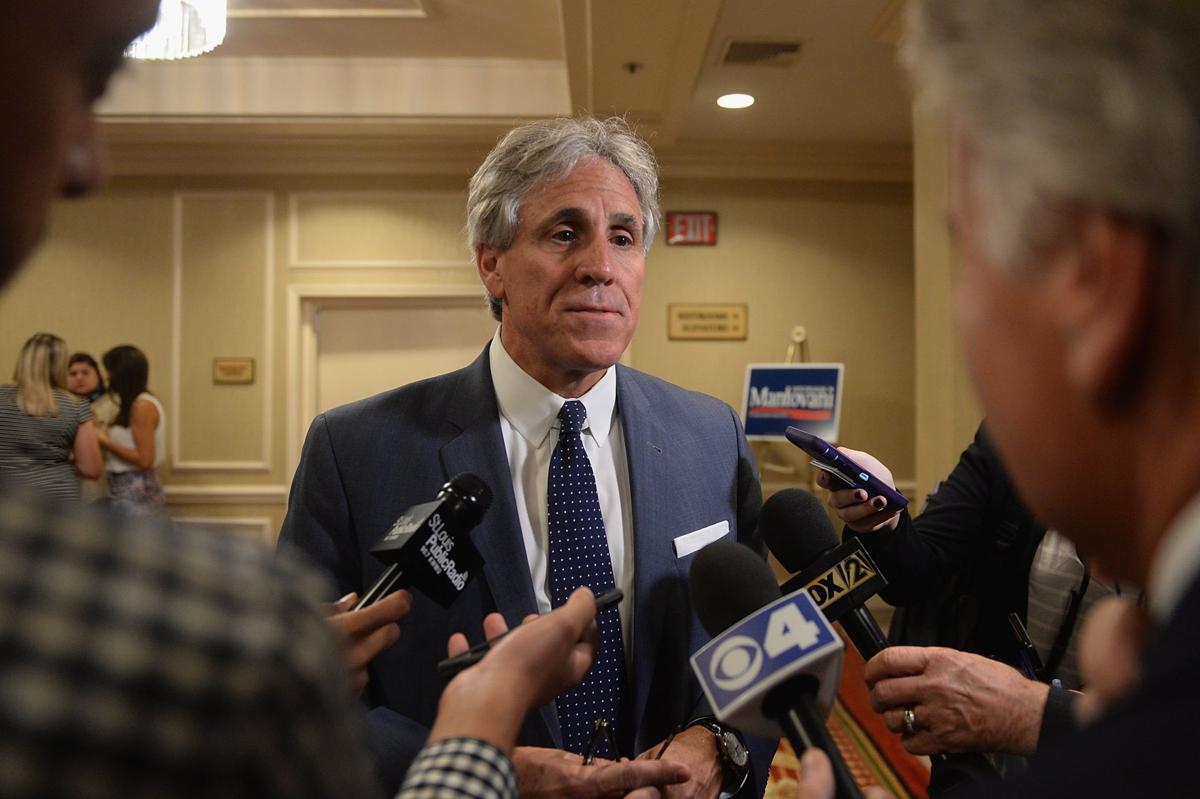 During his campaign, Mantovani advocated for St. Louis to reenter St. Louis County, undoing the "Great Divorce" of 1876, as an alternative to a merger plan that was in the process of being drawn up by the merger advocacy group Better Together.
"I advocated for the board of freeholder process when I ran, but I didn't anticipate being on it," Mantovani said Tuesday night. He said he was "sincere in my wish to help" and had no preconceived notions of how the process might go "other than that I believe it's clear that our governmental structure isn't optimal."
Page announced his choices for the Board of Freeholders more than a week after election officials in the city and St. Louis County certified that a petition drive had gathered enough signatures to trigger the board's creation. The choices still face confirmation by the County Council.
In comments to the council at its regular meeting on Tuesday, Page said he is frequently asked what he'd like to see come out of the freeholders, but said the focus should be on a fair process. He wanted a board that "thinks creatively, listens carefully and finds solutions that we can all get behind."
In addition to Mantovani, who retired as CEO and later chairman of the marketing firm Ansira, Page's list included John Nations, a former three-term Chesterfield mayor who served for eight years as president and CEO of Bi-State Development before stepping down last year, and Cheryl Milton Roberts, senior equal opportunity and diversity practitioner at the Missouri Department of Transportation.
Other Page appointees include Dee Joyner, director of resilient communities at Adrian Dominican Sisters and a former senior vice president of Commerce Bank. In the late 1980s, she was a top aide to then-County Executive Gene McNary as he led an effort to consolidate the county, with a board of freeholders drawing up a plan to carve the area into 37 municipalities. The effort never made it to voters.
Other selections include: Carol Stroker, a member of the Hazelwood City Council; Jason Wilson, CEO of Northwest Coffee Roasting Co. and a member of the Clayton School Board; and Katy Forand, president of the board of directors of the Lemay Child and Family Center who works for Berkshire Hathaway Home Services Advantage Realtors and formerly served as director of outreach for Gov. Matt Blunt.
They also include Fred Searcy, a trustee of Mt. Herald Missionary Baptist Church and director of minority recruitment of Plumbers & Pipefitters Local 562; and Alex Garza, chief medical officer at SSM Health who previously served as assistant secretary and chief medical officer of the U.S. Department of Homeland Security.
Mayor Lyda Krewson made her appointments on Sept. 23. The aldermanic Intergovernmental Affairs Committee will meet Monday to vote on confirming her picks. Under the state constitution, Gov. Mike Parson also makes one appointment to the 19-member panel. All of the picks must be confirmed by Oct. 23.
The council on Tuesday voted 5-0 to advance a bill that would fund the bulk of Bi-State's request for $164.3 million in funding now but hold back about $60 million for three months. The aim is to force Bi-State to implement security improvements and require the system to restore MetroBus service to the way it operated on Jan. 1. County officials have expressed concern that St. Louis County absorbed more than its share of service cuts.
A final vote could come next week.
Taulby Roach, Bi-State's president and CEO, said in a brief interview after the vote that the benchmarks were "reasonable" and "denote a new era of cooperation in making decisions on transit together."
Read the Post-Dispatch coverage of the Better Together plan to reunite St. Louis City and County.
Daily updates on the latest news in the St. Louis business community.