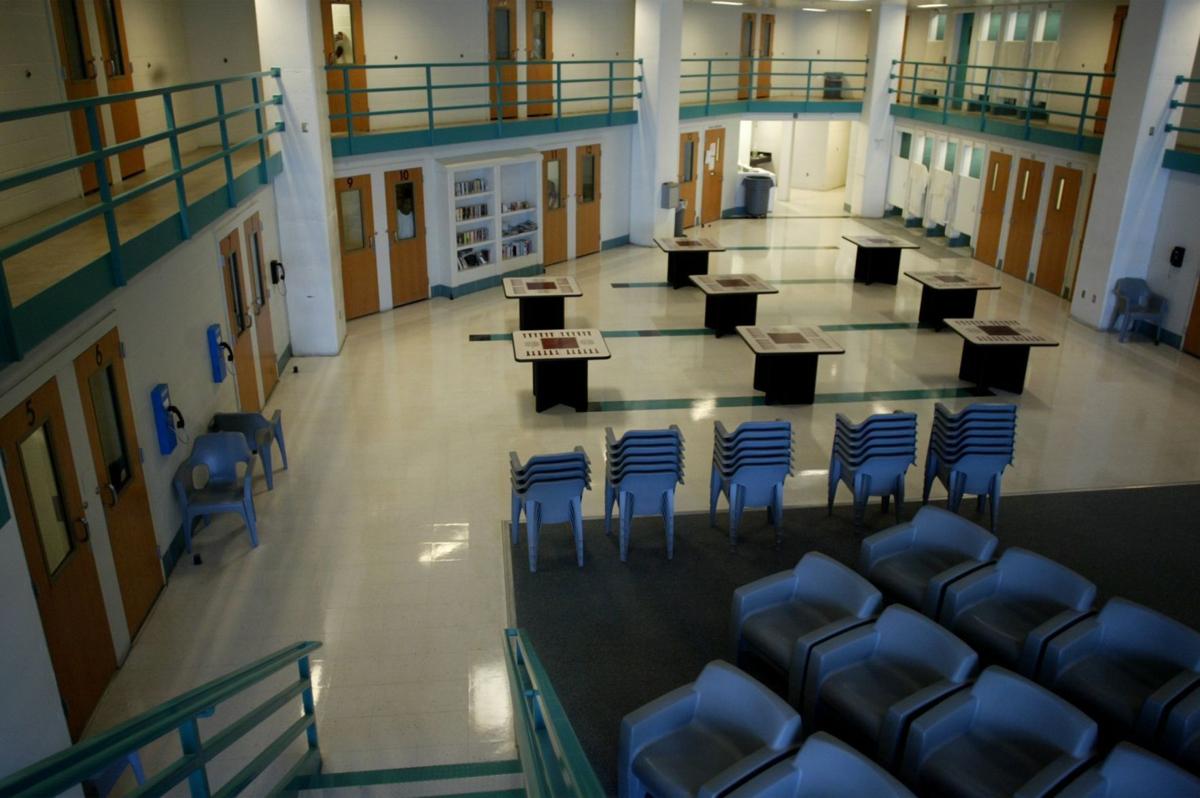 CLAYTON • At a public hearing on April 16 to investigate a series of deaths at the St. Louis County jail, the Rev. Phillip Duvall told the County Council he wanted to know who to hold accountable.
Councilman Tim Fitch, the former county police chief, asked the civil rights activist if he knew about the St. Louis County Justice Services Advisory Board.
"They are appointed by the county executive to supposedly oversee the jail," Fitch said. "I'm just wondering if there has been any contact … or if you even know who they are."
Duvall responded, "I have not and didn't know they existed."
Turns out few did. Fitch, R-3rd District, had just learned about it before the hearing from Chris Grahn-Howard, a legislative aide to council member Mark Harder, R-7th District, who has been studying how the county's 71 boards and commissions function.
The justice services board was set up by county charter. Post-Dispatch archives indicate that county executives Gene McNary and George "Buzz" Westfall made regular appointments to it. But the county has scant records of how the board has functioned for the past 16 years.
Now County Council members are digging to find the roots of problems that could have contributed to a cluster of three deaths in less than six weeks. A lawyer for the mother of an inmate who died of leukemia is suing to obtain basic records about how the jail operates, and Stenger has appointed a top police commander who has promised a "top to bottom" audit.
The proceedings of a justice services advisory board "could have been very useful," Grahn-Howard said.
Fitch, who had regular contact with the jail during his 31-year county police career, wondered how it was possible that he knew so little about a board with an advisory role in the county's criminal justice system.
Grahn-Howard noted that many people have clamored for civilian oversight of the county police.
"But we do have civilian oversight of justice services," he said. "And — nothing."
A sprawling government
Harder and Grahn-Howard analyzed all of the county's boards and found the justice services board to be an extreme case of a larger problem. The county makes appointments to 71 boards and commissions, from boards on aging to electrical code review to animal care. About half of them are regional boards, such as the Regional Arts Commission. The rest are county-only.
Harder and Grahn-Howard found 16 percent of all county board positions were vacant and 35 percent of members were serving on expired terms. Grahn-Howard said they may advocate for combining some of the commissions.
Grahn-Howard, who was appointed by Harder to the county's charter commission, said he may advocate for that commission to change the way boards are appointed by giving some appointing authority to the County Council. Right now, the county executive alone is responsible for over 500 appointments, he said. That may be too many.
Stenger's staff did not respond to a request for comment.
'I don't know what to think'
The justice services board is supposed to have six members. Only four of those positions are filled. All four members were appointed more than a decade ago; their terms expired in 2014. Stenger has never made an appointment to the board. His staff offered no explanation.
Under rules posted on the board's webpage, the board is supposed to meet quarterly with justice services officials and make annual reports to the county executive and council. But no one in the county seems to know where that language came from. It's not in an ordinance or the charter.
And neither Stenger's office nor the council had any reports from the board on file.
Stenger's staff found a total of 17 miscellaneous pages dating back to 2003, mostly agendas from meetings long ago. His office put out a brief statement: "The Justice Services Advisory Board has been inactive since at least 2003."
That's not exactly true. The board has met sporadically with senior jail staff, two members said.
"It receives information," said longtime member Alberta S. Murstein. She insisted that a reporter call jail supervisors for information. "We're not people who come in and say, 'You do this and you do that.' We are people from the community and with backgrounds in different areas, social work, education, and they keep us up to date on what's happening."
Said member Ivan Schenberg, a retired lawyer: "We just get all the information of what's going on at the jail, and that's really about it. We have an exchange of ideas, and that's really about it."
The board's only minutes on file were from January 2017. At that meeting, according to the minutes, then-operations director Julia Childrey walked the board through her department's budget, a upcoming contract for food services, and on measures to prevent inmate suicide.
One of the board members, Charles Shaffer, asked her if he could attend a County Council meeting to "share the good things happening in Justice Services because the community doesn't understand everything we do and why it's done." But council minutes do not suggest that he did.
The board met last week without posting an agenda or notifying the public. Members of the County Council heard about it later and were trying to obtain minutes from what was discussed.
It was the board's first meeting with the jail's new boss: Lt. Col. Troy Doyle, the St. Louis County police commander Stenger placed in charge.
"I don't know what to think of it, to be honest with you," Doyle said. "I think they are just looking more for me to meet with them and just kind of keep them abreast of things that are going on. There weren't a whole lot of questions."