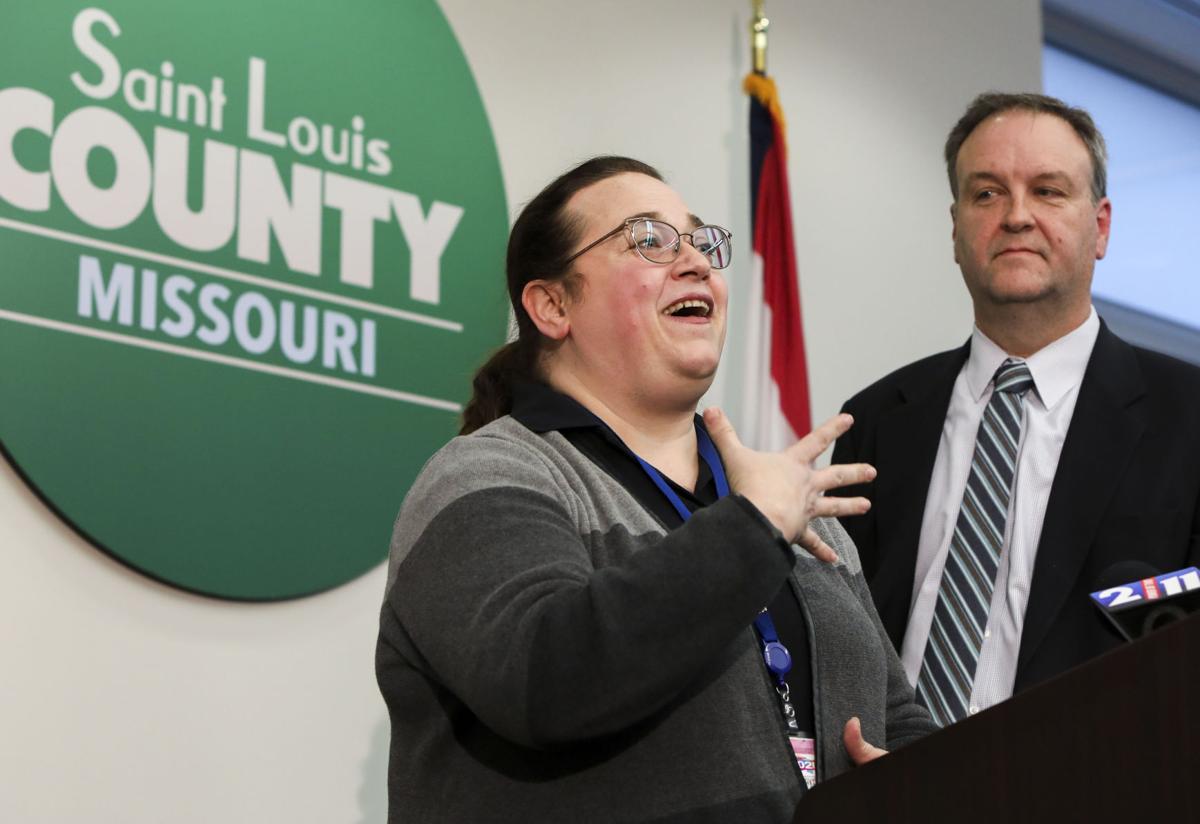 CLAYTON — The St. Louis County Department of Public Health has sent certified letters to three dozen bars and businesses in recent days, ordering them to cease indoor service or face lawsuits or criminal charges. And 11 of those establishments have already gotten a second notice from the county.
The letters assert the businesses are subject to both civil actions and criminal penalties for violating the county's "safer-at-home" order, which went into effect on Nov. 17 with broad restrictions on leaving home, dining out and other activities. The order halts indoor dining and restricts bars and restaurants to takeout food and delivery or outside seating.
But one bar owner who received a letter said she's ignoring the letter.
"I'm staying open and there are several bars around me that are doing the same thing," said Kathy Collins, owner of Ashby Pub in St. Ann. She bought the neighborhood pub just a year ago and already endured a painful shutdown earlier this year. "If we close this time, there won't be another opening, ever."
Collins said there was "no proof we are causing COVID to spread. All of my friends that own local bars, we are taking every precaution that we possibly can and are keeping people as safe as possible."
Overall, county health inspectors made 78 visits to 65 restaurants between Wednesday and Monday in response to tips about violations of the county health order, according to inspectors' notes. In the cases that generated letters, inspectors had noted they witnessed violations of the health order.
Authorities immediately forced a business to close in one case: The University City police shut down Hookah Hide Away Cave and Lounge on Nov. 18.
The first-notice letters, signed by acting co-health director Spring Schmidt, informed the owners that operating a business in violation of a health order could result in civil actions and criminal penalties. Violating a health order is a class A misdemeanor punishable by a term of imprisonment of up to a year or a fine of up to $2,000. And, Schmidt wrote, noncompliance may disqualify the business from future financial benefits.
"I direct you to immediately correct all violations of the Order," the first-notice letters said. "Failure to comply with this directive may result in DPH's issuance of a show cause order for closure of your business or other legal action to enforce compliance."
If a business wanted to dispute that it had violated the order, Schmidt wrote, it should contact the county and explain why.
It was not clear what the health department said in the second notices.
In 29 other cases when inspectors visited businesses suspected of violating the health order, inspectors found no violation. In those cases, the inspectors may have delivered a notice that a complaint had been received, health department spokesman Christopher Ave said.
In a handful of cases, the inspectors found a restaurant had an expired health department license.
The county has made good before on threats of legal action. Its lawyers in May filed a lawsuit in St. Louis County Circuit Court and obtained a restraining order forcing two fitness centers to close.
Many of the restaurants were among the same establishments that are suing the county seeking to block the Page administration's suspension of indoor dining.
The suit says that by issuing the latest public health order, which went into effect Tuesday, Page and the health department have "usurped the County Council's shared democratic functions in violation of the separation of powers" and "allows them to avoid procedural safeguards, such as a notice and comment period."
Last week, Associate Circuit Judge John R. Lasater denied the restaurants' request to cancel the ban on indoor dining, writing that he believed "public interest is best served right now by denying this restraining order."
But he has yet to rule on whether the power to impose restrictions legally rests with the council, as the suit contends.
Timothy Belz, a lawyer for the restaurants in the suit, said the county sent some of his clients letters even though they had not opened their dining rooms.
"And they were threatened with this criminal prosecution, which is really outrageous because there is no way you can prosecute someone criminally under this order," he said. "It's beyond the pale to be threatening criminal prosecution when you can't make good on it."
Collins, who owns the Ashby Pub, said she knew the potential for legal trouble. "They can fine me, I'm told, or give me a year in prison, or both. But we've also heard that (St. Louis County Prosecuting Attorney) Wesley Bell won't prosecute any bar owner."
That wasn't clear. Bell said in a statement that Page had put the health department in charge of investigating violations and the county counselor would pursue violations as a civil matter.
"The county counselor and all law enforcement agencies in the county know the procedure to follow if they want to pursue criminal charges," Bell said. "No application for criminal charges have been presented to our office pursuant to the Safer at Home order at this time. But we would like to emphasize: these are reasonable public health restrictions imposed at a time of genuine crisis."