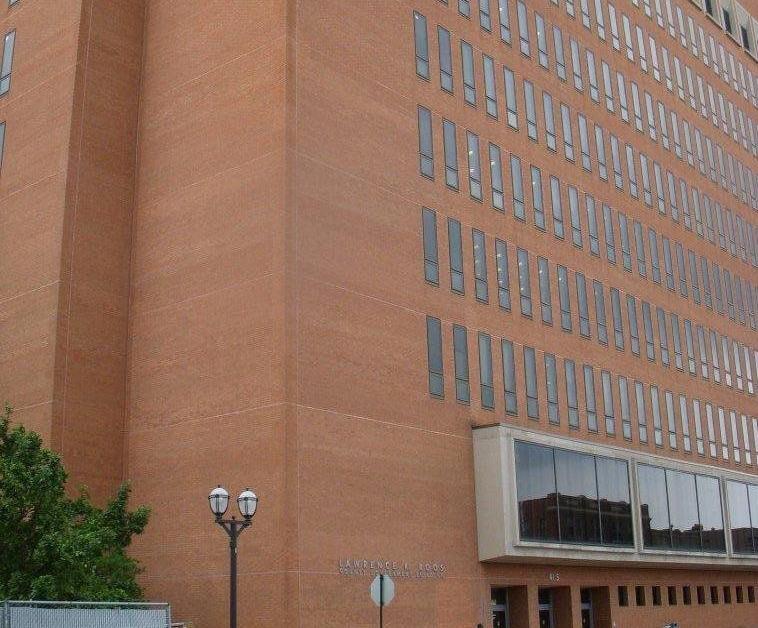 ST. LOUIS COUNTY — Municipalities in St. Louis County expect to receive their first checks for federal COVID-19 recovery funds next month, but with strict rules over what they can — and can't — do with the money.
In all, the county's 87 municipalities — minus Florissant, which received money directly from the Treasury — are set to receive almost $127 million in federal aid.
The cash influx comes from the American Recovery Plan Act, which set aside money for U.S. cities with fewer than 50,000 people to help them recover from the "economic and health consequences" of the COVID-19 pandemic.
The funds are separate from $193 million in ARPA funds the St. Louis County government received directly from the Treasury, which has begun distributing aid to government jurisdictions of more than 50,000 people.
Florissant, with a population of about 51,400, is set to receive $6.6 million in ARPA funds.
The county's other municipalities will divide the $126.9 million based largely on population. That is up from $47 million in federal aid that county municipalities received last year through the 2020 Coronavirus Aid, Relief, and Economic Security Act, or CARES, Act.
The CARES Act allotted St. Louis County $173.5 million in federal emergency aid, and the county distributed nearly $47 million to 86 municipalities for COVID-19-related expenses among police, firefighters and emergency medical workers.
Chesterfield, population 47,538, is set to receive $9.6 million in ARPA funds, up from about $3.3 million in CARES money, according to county records. The village of Marlborough, with 2,147 residents, is expected to receive about $433,233, up from $149,852 the village received in CARES funds.
How can cities use funds?
Missouri is expected to begin distributing funds by the end of July, according to Pat Kelly, director of the Municipal League of Metropolitan St. Louis.
The U.S. Department of the Treasury allows cities to use ARPA money for a range of public health expenses, economic recovery measures — including offsetting government revenue losses during COVID-19 — and water, sewer and broadband infrastructure investments, but it prohibits using the money for pension obligations or tax cuts.
That has left cities questioning what they can use the money for, Kelly said in an interview.
Most cities were hoping to use the cash for capital improvements — infrastructure needs like roads and bridge repairs that don't seem to fall under current ARPA guidelines, he said. And most cities in the county didn't suffer serious revenue loss, reporting an average drop of only about 5% compared with previous years.
"It's not going to be as flexible to use to offset their expenses," Kelly said. "It's not like cities are going to receive this money and then it goes straight into general revenue."
Unlike the emergency CARES money, which came with a tight deadline to spend the money by the end of 2020, ARPA gives governments until mid-December 2024 to specify how they'll spend the money and until mid-December 2026 to write the last check.
While that gives cities more time to plan their spending, it also leaves more room to run afoul of federal regulations for how the money is spent, Kelly said.
"They're going to have to be very careful and make sure that they're dotting all their 'i's and crossing all their 't's," he said.
Similar concerns were raised by municipal officials who met in Clayton Tuesday to hear from Deloitte, a global accounting firm St. Louis County contracted to monitor its CARES expenditures for compliance with federal regulations. The two-hour session drew a handful of municipal representatives, as well as Councilman Mark Harder, R-7th District, to the county council chambers.
Government regulations over CARES funds changed frequently over the course of the pandemic and ARPA regulations will also likely change over time, said Damon Armeni, with Deloitte.
"It's going to have a lot more rules than you saw with CARES," he said.
That means local governments will have to closely monitor federal regulations, thoroughly plan their spending over the long term and monitor payments to non-governmental organizations like nonprofits, to make sure they don't have to pay any money back to the federal government, Armeni said.
The federal Office of Inspector General has the ability to audit the use of ARPA funds years after the expenditure deadline in 2024, requiring governments to keep "robust" records detailing decisions about spending, he said.
Chrystina Cappello, another Deloitte representative, suggested cities dedicate staff to keeping up with changing U.S. Treasury guidelines and communicating changes with colleagues, grant recipients and local residents. And cities should spend up to 10% of ARPA money on administrative work, including auditing services, to ensure compliance with regulations, she said. 
While ARPA regulations could change in the future to allow cities to spend federal money on local infrastructure needs, the current guidelines have some flexibility, Armeni said. Cities are able to use ARPA money to remove lead pipes, which falls under the allowed expenditure for water infrastructure, he said.
Hazelwood City Manager Matt Zimmerman said during the meeting that the city was planning to use much of its roughly $5 million ARPA allotment to offset revenue losses — until Tuesday, when Deloitte said that revenue loss couldn't be calculated off budgets that include CARES funds.
Revenue loss requires a complicated calculation, Armeni said. He said Deloitte would prepare a document for the county to distribute to municipalities that would explain how to calculate revenue loss appropriately to ensure they could use ARPA funds within regulations.